Whether you're buying for yourself or as a gift, choosing jewelry can be a difficult task – especially when it's the more expensive fine kind. Just what is fine jewelry? It's usually made, in part at least, from precious metals like gold, silver or platinum and may contain precious or semi-precious gem stones. So if you're considering a fine jewelry purchase, here are the things you need to know.
Should I Only Buy Real Gold?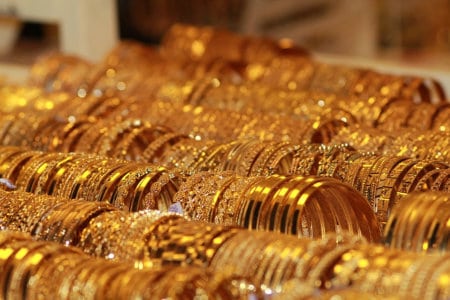 The right thing to say is no, but even I have a bias towards believing real gold is better. But with the cost of gold so high, most of the real gold pieces the average person can afford are hollow, fine gauge or less than 14K. This can be acceptable for some types of jewelry but it's often not worth the extra cost.
If you're going to buy a special piece or something you expect to wear a lot, go for gold – 14K or better. If not, Sterling Silver (always marked .925), gold filled or gold electroplated silver are good choices. You'll get sturdiness and weight at a reasonable price. Just avoid anything described as vermeil. That's a thin, gold powder coating that wears off.
But Shouldn't Jewelry Be an Investment?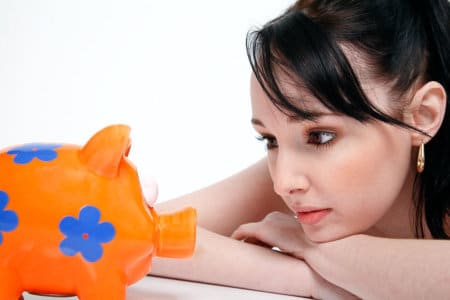 Buy what you like and you'll wear!  Because unless you're in the business, jewelry is a poor investment. Because when it comes time to sell a piece, you're only going to get a scrap price – many dollars less than the going rate of the metal or stone – and a small fraction of the price you paid.
There's only one exception and that's for brand-name jewelry. High end brands like Tiffany, Cartier or Van Clef and Arpels will always demand a premium. The jury is out on trendy name brands like Lagos, Pandora or Le Vian. But any well-known brand marking means a few dollars more when you sell. And, when you buy brand-name jewelry, at least you know what you're getting.
What About Diamonds?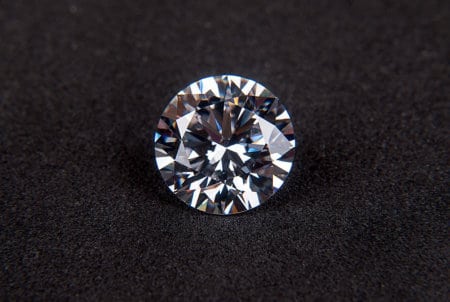 Don't be so concerned about the quality of any diamonds or other precious stones you buy. Look for gems with sparkle and good color. Minor inclusions (flaws) and a few carbon spots – as long as they're not visible to the naked eye – aren't that big a deal. Cloudiness or off-color tinges can dull a stone so those are the features to avoid.
For large stones, save up for those with a clarity of SI1-SI2 – slightly included – or better. I1-I2-I3 grades will have visible flaws, but can be acceptable for smaller, accent diamonds. As for color, ratings are alphabetical starting with D, the clearest (and most expensive). Stick with G, H or I. However, color ratings from J through M, in the right setting, won't show their slightly yellow tone.
What's the Difference Between Man-Made and Natural Gems?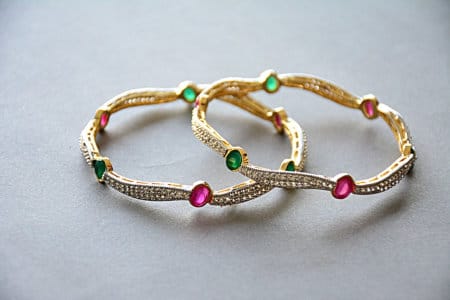 If a stone is not called natural – just that word and nothing else – it's likely man-made. And there are two kinds of man-made stones – synthetic and simulated.
Synthetic are gems created in controlled laboratories. They are similar in composition to natural stones but don't have the same prestige or and should cost less. Most national jewelers use synthetic stones, so always ask.
Simulated stones are fake and can be called "created" or other confusing names. But there are some very well made, brand name simulated stones that can be quite pricey. Cubic Zirconia (CZ), Moissanite, White Sapphire and YAG are the names too look for. But non-brand name simulated stones are fine, too, as long as you know what you're getting and don't pay a premium.
Always make sure you get a certificate identifying any stone as natural, synthetic or simulated.
What About Pearls?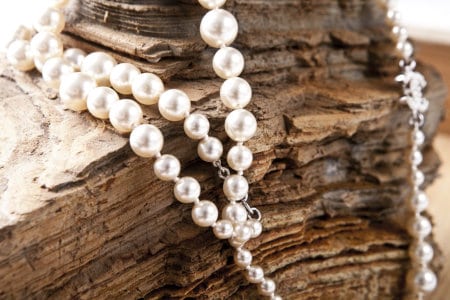 In the old (really old) days, pearls were found in the sea and fakes were made of glass coated with mother of pearl. Today, most pearls are cultured – created in farms. They're real, but not natural. They're also much lost costlier than natural pearls. Freshwater pearls are the least expensive because their "seed" is made from tissue rather than a mother of pearl bead. Prices rise for pearls cultured in salt water which always use mother of pearl seeds. Those will have names like Akoya, Tahitian or South Sea pearls.
When buying pearls, look for consistent color and size throughout the strand. A smooth surface is often preferred, but uneven (Baroque) or different shaped pearls (coin, tear drop, etc…) are attractive options, too.
Where to Buy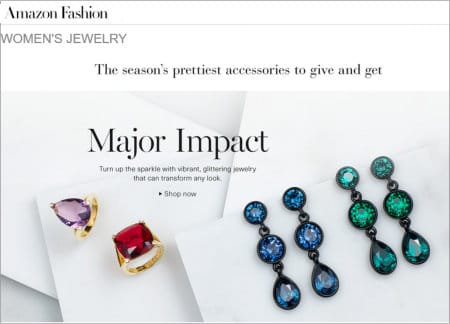 We're always told to go to a reputable jeweler, but how do you find one if you don't know one? The web offers resources to check out a jeweler's reputation, but in-store, they should provide you with grading reports or guarantees based on what you're purchasing. And avoid cash payments. You want to have a paper trail.
Online, stores like Amazon
, Ross-Simons and national retailers are good places to find deals on mass-marketed jewelry. But you'll need to do comparison shopping first. Get the measurements, weights and quality ratings of any stones so you can do an apple to apples comparison. And make sure you can return items that don't meet your expectations.
If you're fond of a certain jewelry brand, you know it's hard to find pieces at a discount. There's always eBay, but deals can also be found in sale sections of the brand's website, local and national jeweler's sites and national department stores. And watch for store-wide discounts that don't exclude brand name jewelry at national retailers.