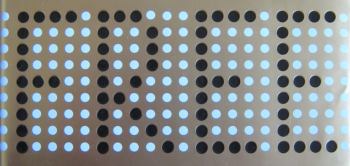 There is so much available online – for work or just for fun – that you don't have to pay for.  All you need is an internet connection and computer, phone or tablet.  Okay, you have to pay for some of that but at least you can find plenty of apps or sites once you invested your money!  Here are my favorites.
Free Music Sites
Spotify and Pandora let you listen to all the music you want for just the price of a few ads.  The biggest difference is that you can create customized playlists with Spotify.  Pandora is more for "discovery."  Another big difference is that Spotify makes you download an app – you can't just listen from a website like with Pandora.  And…if you have an internet radio, you have to have a "not free" Spotify account to listen.
Work Apps
Why buy Microsoft Office when you can find a free version online?  Google Docs is a good alternative, but I also like Zoho which has a free "Writer, Sheet, Show, Chat" app.  If you'd prefer to have software on your computer, look into Open Office (http://openoffice.org) which will work on your Windows, Mac or Linux computer.
Evernote
If you haven't tried Evernote, you should.  You can make notes for yourself, clip things from the web or send emails to your account.  Organize all your stuff in folders, add tags to make things easier to find…and you can view all your stuff on the website, in a desktop app or mobile app.  Everything syncs, too, so all your devices have the same stuff.  There's a paid version for more space, but the free one gives you 100,000 notes each one up to 25MB.  Evernote also has other free apps like Skitch (drawing), Hello (helps you remember names), Food (keep a meal log!) and more.
Dropbox
If you want to have the same files available from multiple places – your home computer, work desktop, mobile phone – DropBox is the freebie to get.  You can also create links for these files and send the link to others so they can view the file.  No more GIANT file attachments.  You get 2GB of space for free – which can fill up fast with photos – but if you use the free account for basic work files and occasional GIANT FILE sharing, the 2GB is plenty.
If you have any of your own, let us know!  We're always looking for free stuff….
Photo by Bill McIntyre