Everyone seems to be getting into the clothing subscription business these days. How do they work and are they worth it? We wanted to know!
Most subscription services fall into two categories; "discovery" or pick your own. The discovery subscriptions send, for a monthly fee, a selection of items for you to try out. If you buy at least one, you get all or a portion of your monthly fee credited to your purchase. If you buy more than one item, depending on the company, you'll get additional discounts.
Another type of discovery subscription is those that send you something each month that, though you may be able to return for size, you keep. Most of these types of subscriptions are for lower cost items like socks, t-shirts, or underwear. You specify your size and other preferences and it lands on your doorstep each month. If they have an online store, you may receive discounts and promotions for other merchandise.
Pick your own plans give you the opportunity each month to select from curated items for a flat price (the monthly subscription fee). Some plans offer discounts if you purchase multiples, coordinating or other items from the site. Many of these types of subscriptions allow you to skip a month if you don't like the selections.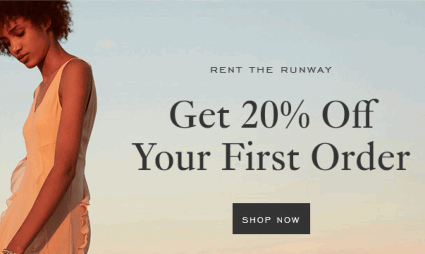 Then there are the clothing rental services. For a monthly or per-item fee, you can wear clothing for a specified period. Rent the Runway, priced per item and by how long you need to rent it, is a good choice if you need a "only going to wear once" formal or cocktail dress. Other rental services will send "every day" or career clothing each month that you return, though most give you the option to buy.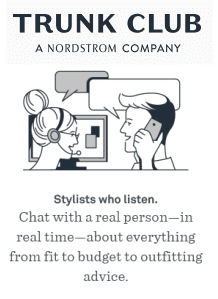 One feature you'll want to look for with any type of subscription is a "stylist." Whether the stylist is a real person or software, the stylist reviews answers from surveys you've filled out. The more detailed the surveys, the better, but at the very least, you should have to provide your size/measurements and age. Style, color, fabric, and other information help the "stylists" pick items you're more likely to like and purchase.
To give you a better idea about how these work, here's a quick summary of the most popular clothing subscription programs.
A good choice if you prefer to select your own items, pick at least 3 clothing, shoes or accessories from Amazon Prime Wardrobe
and they're shipped to you at no charge. You've got 7 days to try everything out and if nothing works, return them all at no cost. But, if you choose to buy at least 3 items, you'll get a 10% discount. If you keep 5 items, you'll save 20%. At the time of this writing (8/29/17) it hasn't launched for everyone yet, so you can sign up to get notified to when it launches.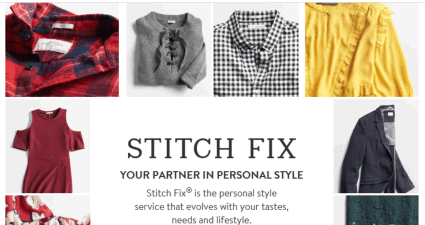 For $20 a month, StitchFix sends you five items based on an extensive survey of your size, style, and clothing preferences. For any month, if you want to try a new style or are looking for the perfect pair of jeans, you can send your "stylist" a note.  You'll also receive style sheets with ideas for wearing and combining the items.  If you buy one item, you'll get a $20 discount. Buy the whole box, and StitchFix takes off 25%. Buy nothing and you're out $20. Available for both men and women.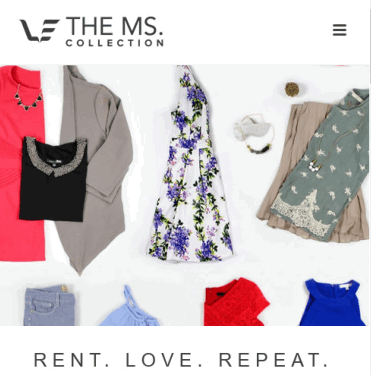 A rental service for men and women, you'll get 3-5 items to wear all month, then return or purchase. Plans start at $49 a month for the "play" plan with a $59 career and $119 a month combo plan also available. No shipping costs either way. Sizes are currently limited to 2/XS through 14/XL for women.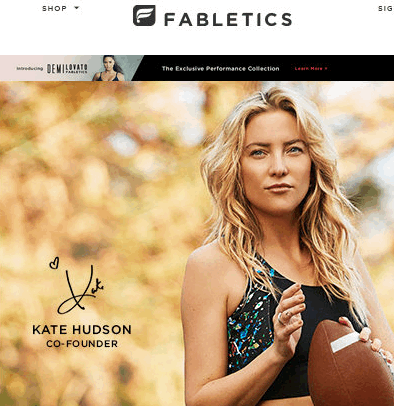 A pick your own plan, you'll get to choose from Fabletics athletic wear selections each month. If you don't skip by the 5th of each month, you're charged the $49.95 subscription fee – but, you're credited that amount in your account for a future purchase. Fabletics claims the monthly selections are at least 50% below retail pricing and instead of a small, curated selection, you'll be able to shop from hundreds of items on the site that match your survey profile.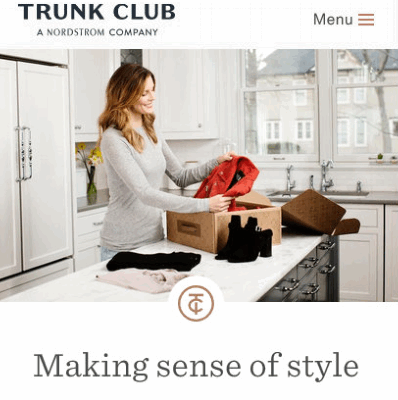 For men and women, Trunk Club is owned by Nordstrom so that means the selections can be on the pricey side. But you'll be able to set a budget along with your size and style preferences. Each month, you're sent a preview list of items that you can accept or reject. If you accept the selections, you have 5 days to try them on and decide whether to purchase them or not. The $25 styling fee is applied to a purchase, but it's non-refundable if you don't use it.
Worth It?
Why not just wait for a sale, shop online and return what you don't like? Good question! These services appeal to people who hate or don't have time to shop – even online. And those who are "style challenged" may appreciate the guidance some of these services provide.
It might take a while to find the service that "gets" you so while checking online reviews can be helpful, they might not apply to you at all. Just be wary of reviews with complaints about billing, returns and poor customer service. And don't forget to check for first time subscriber offers that give you a discount for signing up.
As for clothing prices, most charge full retail.  The discounts come from refundable subscription fees or discounts on purchases. While you can certainly wait for sales, the real savings is in time. But brand subscriptions like Fabletics offer subscribers big discounts. If there's a brand you're devoted to and want to save, a subscription plan will let you feed your habit and save.