Chicken thighs are a great value when compared to pricier chicken breasts. While the flavor of dark meat is a bit stronger, that just means they can take more flavorful spices and sauces. And with the right recipe, even those who prefer light meat chicken will become fans. Try these easy recipes (click on the link below the image) to find out.
Tandoori Chicken Thighs
Since dark meat contains more fat, grilling is an ideal and almost foolproof way to cook chicken thighs.  The Tandoori style sauce is a nice alternative to regular BBQ sauce.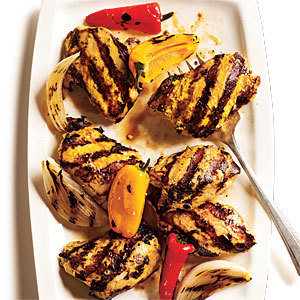 Beer Braised Chicken and Onions
The dark meat stands up well to the beer and onions.  A prefect dish for colder days, serve it over noodles or potatoes.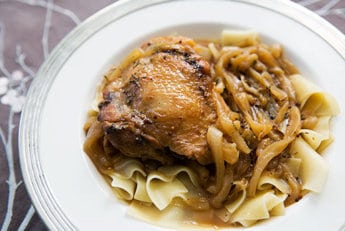 Chicken Thighs With Mushroom Sauce
A bit more time intensive since you have to make filets (or not…I don't bother and just cook everything a bit longer), this uses white wine to give thighs a sophisticated treatment.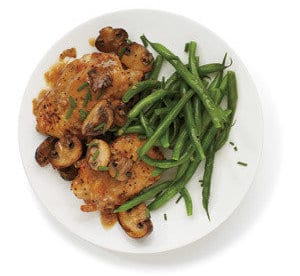 Lemon Mustard Roasted Chicken Thighs
Easy to pop in the oven and cook while you do other things roasted thighs means crispy skin!  If mustard and lemon don't appeal, substitute other spices.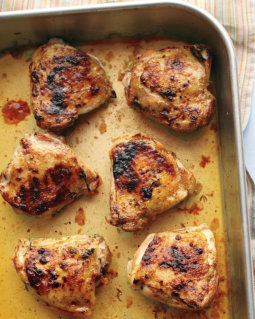 Buffalo Chicken Thighs
If you like it hot, this recipe is for you…though you can adjust the "heat" to your liking.  This recipe uses skinned chicken thighs to shave calories.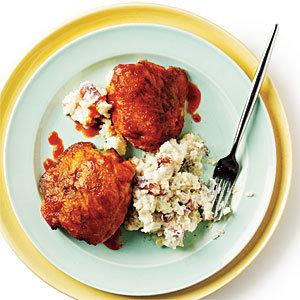 Pan Roasted Chicken Thighs
Look at that crispy skin!  Follow this guide to make the perfect pan fried thighs.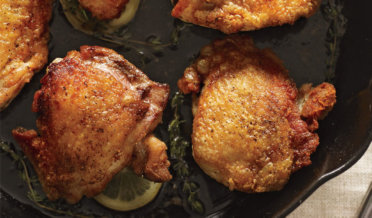 Crispy Chicken With Coleslaw
I like using thigh meat for cutlets even more than white  meat.  They always come out juicy!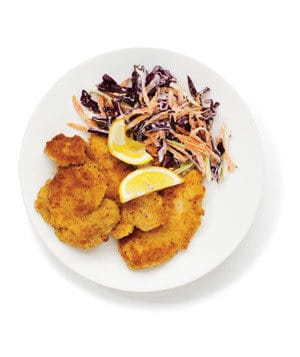 Maple-Mustard Baked Chicken
For a twist on plain breaded chicken, try this maple mustard mix.  After marinating for 30 minutes, bread and bake in the oven. Good cold or straight from the oven.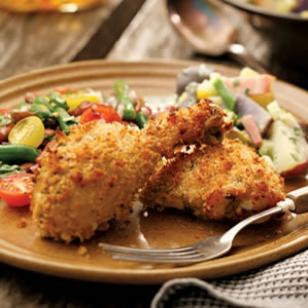 Chicken Thigh Marinara
Anything tastes better with tomato sauce and mozzarella cheese…and chicken thighs are no exception!  Remove the skin first to let the sauce and cheese sink into the chicken.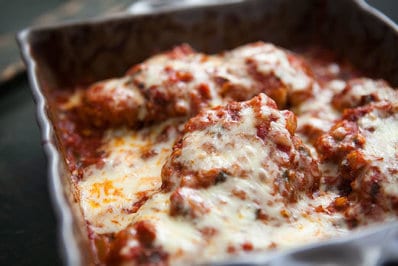 Spice-Rubbed Chicken Thighs
Brown then bake spiced thighs for dinner in about an hour.  This recipe has lots of ingredients – and I don't ever use all of them – but it always tastes great.