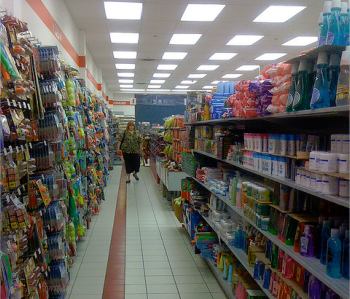 Once thought to be a reservoir for overstock, out of date or cheap imported stuff, dollar stores have used their enormous buying power to transform themselves into mini-Walmarts.  They've expanded their selection to include more food items and popular national brands.
What's more, several comparison studies find that dollar stores are competitive with large discount chain stores.  In fact, dollar store store brands (yes – they have their own in-house brands now) can offer significant savings over name brands and even the store brands of major retailers.
Dollar stores are attracting consumers from every demographic, too, because, let's face it – everyone wants a bargain.  Their smaller size and numerous locations make them the quick stop of choice when you don't have time to wander around a giant store.  They've become the new convenience stores – carrying the basics (and still all the fun stuff…) without the high prices.
If you haven't been to one lately, you might want to take another look.  As in any store, check the expiration date (dollar stores have gotten a bad rap on that one) and avoid party favors/toys with lots of small/breakable parts.  Electrical items (extension cords, for example) might not be a good buy either as they might not meet local standards.  But for food values, national brand cosmetics and toiletries, you're sure to find some real savings.
Photo by daDOUBLEryl