Making your own soap may not be the cheapest way to keep yourself clean but it's a great way to be able to control what touches your skin. So many commercial soaps are filled with chemicals, dyes and cheap substitutes for the real thing that it's no wonder some of us break out, get rashes or swoon over the smells!
Luckily, the art of soap making at home is alive and well. Whether you use a soap base mix or mix your own ingredients, you can add – or not add – fragrance, exfoliants, anti-bacterials (like tea tree oil) and color.  We've collected several soap recipes from across the web that range from simple to more complicated.  Click on the link below the image for the "how tos".
Scented Glycerin Soap
With or without the flower buds or herbs, glycerin soaps always look like jewels and make great gifts.  The recipe includes dyes, but you can skip them and just go crazy with the fragrance.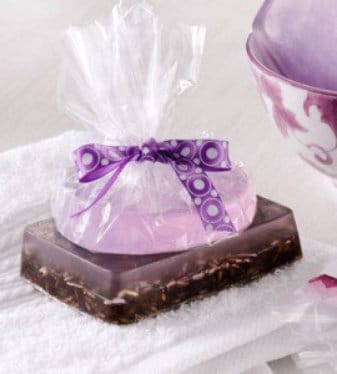 Oatmeal Soap
A special goats milk soap base which you can buy online along with oatmeal (yes…the kind in your pantry) makes a soap bar to smooth and sooth itchy skin.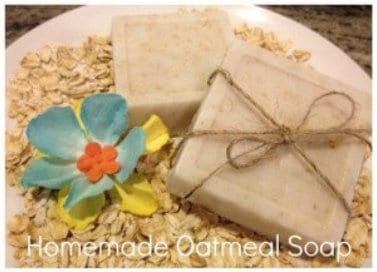 Loofa Soap
For this recipe you actually grow your own luffa plants.  But here's a
simpler version using store-bought loofah
which you slice and place in the soap mixture.  (And I didn't realize you could spell loofah so many ways!).
Exfoliating Soap
Mica beads add the "grit" to smooth as you shower.  The soap recipe is pretty complicated but useful for those who want to know exactly what's in their soap. However, any commercial soap mix will work instead.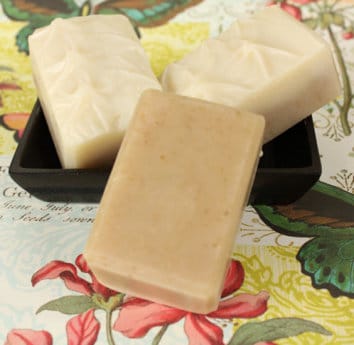 Vegan Soap
Another recipe for those who like total ingredient control, the ingredients are mixed in a blender and cooked in a crock pot!  Don't be afraid of the lye – it's actually a better ingredient than the cheap and irritating sodium lauryl sulfate that takes lye's place in most soaps.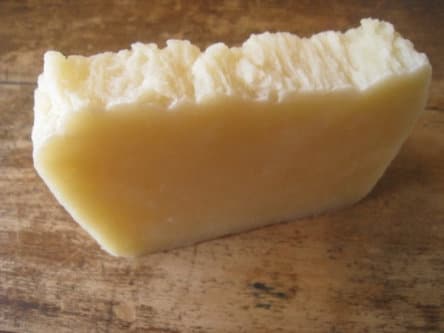 Oil Based Soap
Olive and other oils along with lard make this made from scratch soap super creamy and moisturizing.  Great tips in general at this site for serious soap makers.