Glass jars are perfect for DIY lighting projects of either the electric or candle variety. Whether clear, frosted, tinted or painted they're an inexpensive way to add a decorative or festive touch when entertaining or for the holidays. Here are our favorite DIY projects none of which involve an electrician!
Pendant Light
Adding a purchased lamp kit turns your jars into one of a kind pendants.  You'll need to punch a hole in the lid to fit the socket and the rest is easy.  Use a hook to hang from the cord.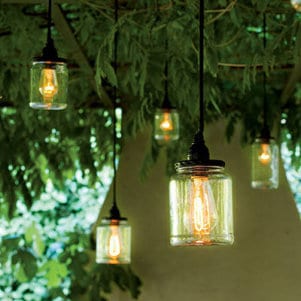 Jar Lamp
Use a large glass jar for a lamp base along with a purchased lamp kit.  Add a store-bought or home-made shade.  Or leave the bulb bare for an industrial look.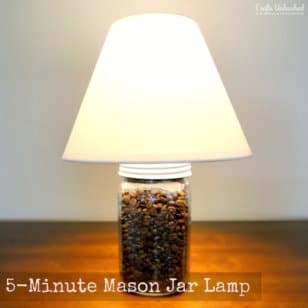 Candle Holders
A tea light placed in the bottom of jars of different size makes a beautiful display for table or in your fireplace.  Use battery powered/rechargeable candles if you're worried about the kids.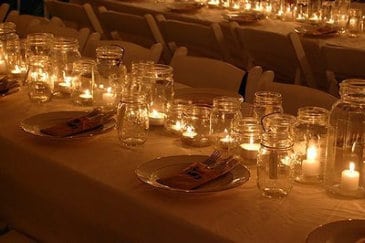 Oil Lamp
You'll need a vase cap, wick and wick holder to transform your jar into an oil lamp.  Add decorative picks (non-flammable…) or use colored oil in the jar.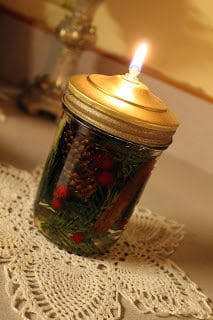 Luminaries
I love the look of paper luminaries but they always tip over in the wind so glass jars are a sturdier alternative.  Fill with sand to hold the candles or use a votive or candle holder. Add a hanger if you prefer to hang these outdoors.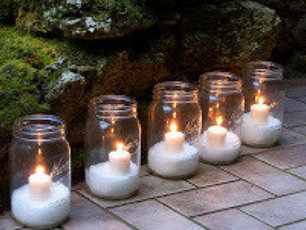 Floating Candles
Fill your jar with water, herbs, berries, greens or flowers then float a candle on the top.  Looks beautiful alone or in multiples.