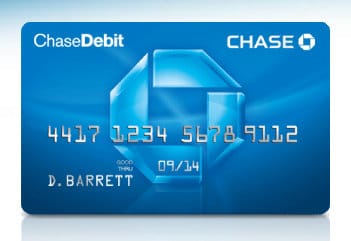 Debit or ATM cards can be a useful tool when it comes to budgeting. Since they're linked directly to your bank account, you can only spend as much as you have in the bank. That link is also what makes them attractive to thieves because if they get your card, they have access to all your money. But if you manage your cards smartly, you can take advantage of the benefits and minimize any problems.
Debit Card Liability
The first thing to know is what you're liable for if your debit or ATM card is lost or stolen. You won't be charged for fraudulent activity if you report a lost card before any charges are made. If you report the loss or suspicious activity within 2 days after either occurred, you'll be liable for the first $50. After that, your liability jumps to $500. And if you don't notify the bank until after 60 days, you are liable for all charges and costs.
Check Debit Card Activity
Because of the shorter windows for liability, make it a habit to check your ATM/Debit card activity regularly – daily if you can swing it but once a week at the very least. If you don't have access to an online banking account to review your activity, use the number on the back of the card to call to check on your balance and activity. Or call the bank (or even stop by) regularly to check.
For those with online access, review the alerts that are available. You can be emailed, called or texted about various types of activity – purchases online, from outside the country, over a certain amount and so on.
Keep Things Separate
Consider creating a separate account for debit card only purchases. Keep a smaller balance in the "shopping" account and a larger amount in the "bill paying" account. That way, if there's a problem, all your cash won't be gone as you wait to resolve things.
For the account with the larger balance, REFUSE an ATM or Debit card. Often they send you one automatically but even if you don't activate it, there's still the possibility that someone could get a hold of it. Same thing goes for any savings account. Refuse the ATM or Debit card.
Change Your Debit Card PIN
Change your PIN once a month or whenever you feel uneasy about a transaction you made with your debit or ATM card. Everyone recommends to never use a debit card online – and that is true – but if you have in the past or have no choice but to use it, change your PIN right away.
You can usually change your PIN by calling the number on the back of the card or by speaking with someone at your local bank. In fact, meeting with a bank customer service person once in a while is a good way to establish your identity and credibility.
Image from https://www.chase.com/checking/debit-cards