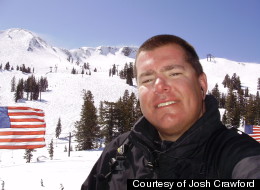 There are over 9 million households without bank accounts and over 17 million people are affected by it according to the FDIC Survey of Unbanked and Underbanked Households. With a record high 36% of American's declaring little or no confidence in banks it begs the question: Can you live without a bank account? Are the 9 million without bank accounts struggling? Josh Crawford isn't struggling and lives happily according to a post from Huffingtonpost.com.
How is this possible to live without a bank account when employers only pay with direct deposit or checks? There are alternative payment methods like cash, money orders, wire transfers and PayPal that work nearly everywhere. However a truly committed person without a bank account would likely have to balance all these methods. How does Josh Crawford manage? Josh uses pre-paid debit cards like the ever popular Rushcard, Greendot or NetSpend which offer reloadable debit cards for those without checking accounts. This is a great alternative for those without checking accounts because there are often no fees for those initially signing up but these companies need to make money somehow so expect fees down the line. Fees for reloadable debit cards are certainly lower than even the lowest-cost checking accounts which can range from $7 to $15 per month at the biggest banks.
Paychecks are still problematic but they don't have to be for a savvy non-banker. Josh Crawford simply cashes his paycheck at a grocery store which costs him $1 per check. This allows him to pay his rent with cash or a money order. Josh also uses money orders and cash to pay for utility and phone bills.
Josh Crawford has shown us the way to get from day to day without a bank account. But what about saving money and growing investments? These require significantly more effort without a bank. Real estate or hard assets seem to be the best options which can be acquired through money orders or cash. However getting into the stock market or growing your money seems nearly impossible without a bank account. If you are living pay check to pay check then living with a bank account seems very possible as Josh Crawford has illustrated – however if you want to save your money or have it work for you it seems hard but it is possible.
So there you have it. That is how to live without a bank account! Here are some great resources if you are looking for additional resources:
– http://news.yahoo.com/survive-without-bank-account-052806013.html
– http://www.dailyfinance.com/2010/10/13/living-without-a-bank-account/
– http://finance.families.com/how-to-live-without-a-bank-account