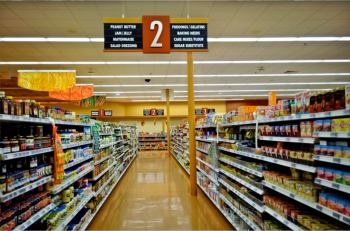 A while back I realized that big brands were more expensive – even with a coupon.  And when they started with the "buy 3/save $1" I got really annoyed.  Not everyone wants to buy everything in bulk!  Plus, let's face it.  We don't all have the time to scour for coupons.  I was spending hours a week on it!
Still, there is nothing like the "real" thing sometimes – like my beloved Kellogg's Raisin Bran.  No way is a store brand going to substitute for that.  But for just about everything else, the store brand is more often the money saving way to go.
So I came up with a strategy.  I made a list of "brands" that am I absolutely loyal to/will not give up and the "who cares" list.  For the "loyalty" list, I scour for coupons or specials but don't bother clipping coupons for anything else.  It saves me a lot of time with the coupon search and filing.
One exception is that while I usually buy the store brand for frozen foods, I will clip a brand coupon for those.  Sometimes you can catch a special on big brand frozen vegetables and use the coupon for more savings.
What's on my "brand" list (besides the Raisin Bran…)?  I always buy Tide detergent, Scot toilet paper, Bounty paper towels (select-a-size!) and Kleenex brand tissues.  Other than those, it's whatever is cheapest.
What's on your "must have" brand list?
Photo by I-5 Design & Manufacture