I hate shoes. But you can't spend your life walking around barefoot. So when it comes to shoes, I want them to be comfortable! No high heels, hard soles or waiting for them to be "broken in." And genetics and time have given me slightly wide but narrow heeled, flat arched, over pronating feet with a finicky bunion area and high instep. Issues!
On my mission to find the most comfortable shoes, I've wasted a lot of money. But I've also gained a lot of wisdom. Here are my picks for the most comfortable shoes. Hope this saves you some time and money…and also keeps your feet happy.
Skechers
I love
Skechers Go Walk shoes
! A memory foam foot bed plus thick rubbery soles gives my foot plenty of cushioning. Other lines – Relaxed Fit and the biker styles are not quite as comfortable in my opinion. And even in the Go Walk line, ballerina styles tend to have too low a vamp that digs into bunions if you have that problem. The higher vamped slip-ons tend to run a bit wide but still keep the heel regular/narrow so there's no heel slippage. Even my narrow footed husband can wear these.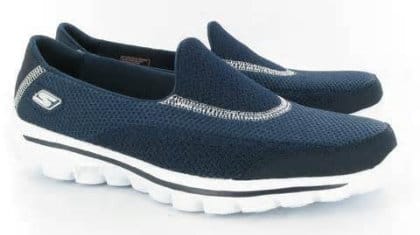 Merrell
For
sandals
, casual shoes and boots, Merrells are a comfortable choice. Besides a decent amount of padding, they have moderate arch support and some styles also contain lateral stability features – good for those whose feet turn inward or outward (pronate). Even their "barefoot" line is comfy if you don't need cushioning. Pricey but they wear well and last a few years even with regular use.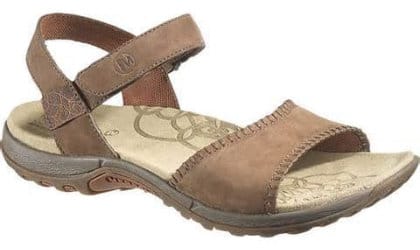 Earthies
By the company that brought us the "negative heel" Earth shoe, the Earthie's line is a regular heel line that specializes in comfortable dress and casual shoes and sandals. The foot beds are padded, there's arch support and lots of toe room since most of the toe styles are slightly rounded. They can run a bit wide at both the front and the heel so for all but those with a narrow foot or narrow heels, they'll work. This is the brand I look to first for
dress shoes
.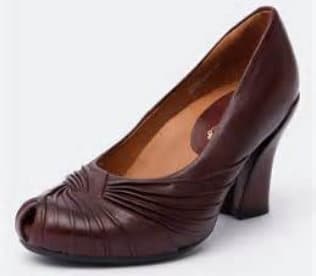 Easy Spirit
Over the years, Easy Spirit has been on a mission to update their styling so you can find comfortable and trendy dress and casual shoes. Along with the styling changes, though, they've also changed sizing. I used to always wear a 10M – but now I sometimes need a wide or have to go up or down a size. But they have a great selection of stylish and comfy
dress shoes
.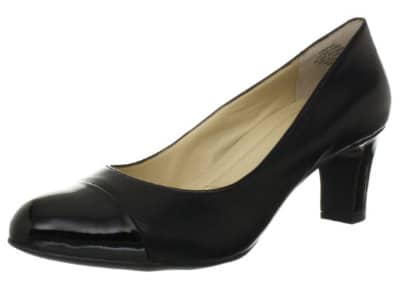 Taos
Though there are only a limited number of styles, if you can find one you like, these are
super comfortable shoes or sandals
. What makes them special is the foot bed which conforms perfectly to your foot – or mine at least. You just don't get tired walking with these on. Give them a try to see if they fit your foot.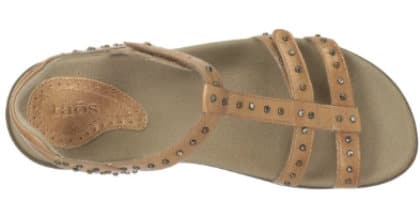 Naot
Speaking of great foot beds,
Naot
has some of the best. The only problem – besides the price – is they use several "lasts" – the models on which they base the shoe's sole. Some are for narrow, others medium or medium-wide. And if you have a high instep (not the same as a high arch), you'll need to size up to accommodate the extra foot volume. My dream – not yet realized – is to find one pair of Naot's that fit and wear them forever – and on sale would be good, too.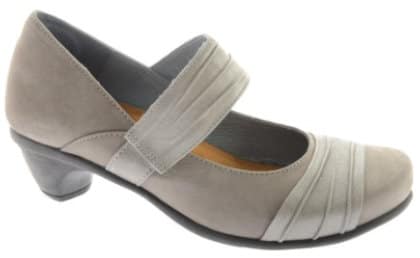 Other Brands
Since every foot is different, I want to mention some other brands that may not have worked for me but many people I know find to be comfortable and wear well.
Naturalizer
Clarks
Born
Gentle Souls (not cheap!)
Beautifeel (expensive!)