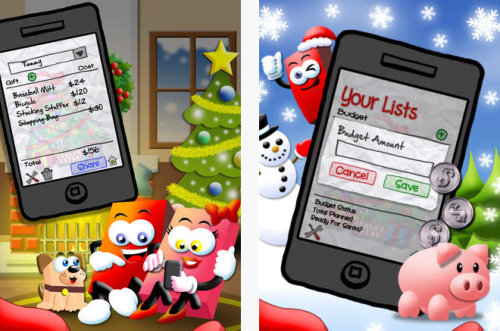 As a notorious list maker, I was thrilled to find lots of gift list apps.  No more scraps of papers or spreadsheets to keep a tally of the costs.  Here are some popular ones for both iPhone and Android.
iPhone
There's a free and paid version (with extra features) of this list keeping and countdown app.  Social features let you share lists and purchases with others.
With Gift List, you can set a budget for each person on your list, see spending totals and email lists.  This app is free for a limited time.
Android
This apps claim to fame is its excellent sorting and filtering features.  Free version and a paid version with bar code scanning and password protection.
Not just for Christmas, this list manager has lots of features for keeping track of purchases and spending.  Free version includes password protection and a paid version removes the ads and includes a bar code scanner.