There's no need to stress yourself out when it comes to decorating your new apartment. Since you've probably already blown your budget from purchasing new furniture and paying deposits for not only your apartment, but utilities and other services, you can turn your new digs into a home with some inexpensive decorating tips.
Change Ceiling Fixtures
If your apartment features ceiling lamps or fans that are as old as you are, swap them out with more modern lighting options. You can also buy covers for bare bulb and hanging lamp "convertors" that cover recessed lights. The minor change will dramatically impact your overall living space.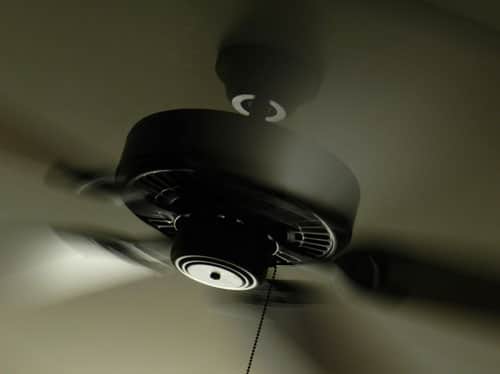 Update Hardware
New door knobs and door handles are one of the easiest and least expensive ways to update your space. You can find quality and affordable pieces at stores including Pottery Barn, Target, Lowe's and even Wal-Mart. Bring your original knobs and handles with your to make sure you get the right size. Or, paint your old knobs and handles with paint suitable for the material (metal, wood, plastic) for a refresh or pop of color.
Creatively Disguise Storage
There's no reason you have to cramp your space with a lot of clutter. Find a place for everything by utilizing in furniture that doubles as storage, such as chests, bookshelves, storage ottomans and even coffee tables.  And don't forget baskets and boxes which can also serve a decorative – and storage – purpose.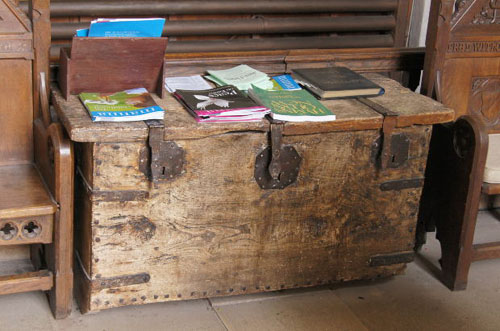 Paint Old Furniture
Don't feel you need to replace old furniture to match your new space. Instead, consider painting over its existing finish. You'll be shocked how drastically a new coat of paint can change a classic piece without costing a bundle. You can even find kits with everything you need to clean, prepare and paint wood, metal and even plastic furniture.
Add Some Mirrors
This is my favorite trick! Floor-length mirrors can open up any space and make it appear larger. Just position the mirror so that it reflects light from a window, to add additional dimension to the room. You can usually find some great deals on mirrors at local flea markets and on Craigslist or at stores like TJ Maxx.  Or get mirror tiles to stick or hang (use plate hangers or affix a ribbon to the back) on walls.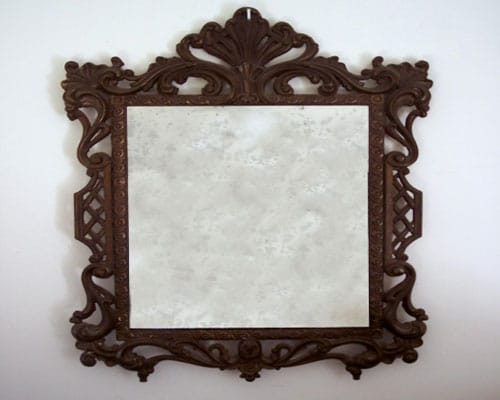 Use Removable Wallpaper and Decals
Removable wallpaper and decals make it easy to decorate plain walls, tiles – even cabinets – without causing any permanent damage.  It's so easy to stick to walls and later remove that you can easily change the look of your place down the road. Check that the materials are suitable for the location – like in a bathroom or as a kitchen back splash you'll want papers or decals that are moisture-resistant. And get some of that "gummy" adhesive for any curling that may happen over time.
Update Old Lamp Shades
Swap old lamp dusty lamp shades for some nice new models.  Or, if the shades are in good shape, clean them and add trim like tassels, braiding or ribbon or cover an old shade with new fabric. Not only will it keep your lamps from dating the rooms, but you can use these as a cheap way to add some color or pattern to liven up your living space.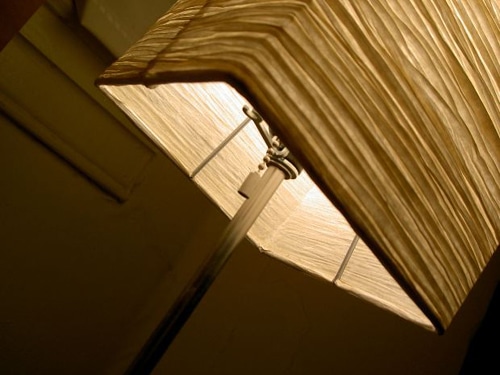 Create Artwork
What better way to express your personal style than to create your own artwork? Pick up some pre-stretched canvases from Amazon or another retailer for about $20 each, then buy some paint and brushes at a local craft store. Collages are easy to make and frame plus they can be an interesting conversation piece – like a collage of your favorite comics you've printed from online sources or the daily paper.  Single waxed leaves, pressed dried flowers or even fabric or wallpaper squares all look good framed, too.