If you're shopping online for the holidays, you really need to sign up for Ebates.  I ignored the site for years figuring there had to be a catch. But last year, I decided to take another look. (And the  $10 sign up credit didn't hurt either).
My first concern was that I'd lose credit card points, couldn't use promo codes or that the price on items when shopping through one of these portals would be higher. The good news is that none of that is true.  Here's the scoop on how Ebates works.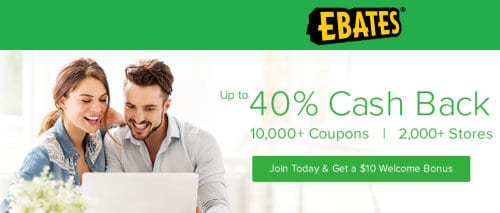 How Do They Make Money?
Ebates and sites like them are basically affiliate sites that get paid for promoting different stores and services. They share some of what they get paid with shoppers that use the site.
How Do You Make Money?
You need to create an account first. Then, before you go to an online retailer site, log into your Ebates account to see if the retailer is a partner. If they are, click the link and start shopping.
You can shop on your desktop or mobile phone using Ebates' Android or iPhone app.
What if You Forget to Log In?
You're out of luck. You can't enter orders after you've placed them directly with the retailer. But to help you remember, some of these sites have toolbars for your web browser. Depending on your browser, some of these toolbars even alert you if you're visiting one of their partner sites. Just keep in mind that with the toolbar installed, all your online activity is being tracked.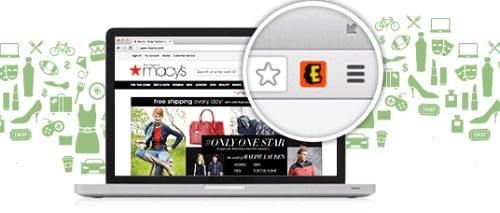 How Fast do I Get Paid??
Ebates requires a $5 balance at all times in your account. Once you reach that, you're paid the amount over $5 four times a year. You can get a check or have it deposited in a PayPal account.
There can be a delay in getting your Ebates posted to your account after you order. Some stores post them right away, within a few days or even after a month. It depends on the store policies – specifically how long you have to make a return – as well as how/when you paid. A store credit card payment, for example, may register faster than a regular credit card.
What if I Return or Exchange Something?
If you return something, Ebates you earned for the item will be deducted. What you don't want to do is make an exchange since they're treated as returns. The best way to handle exchanges is to return the item and purchase again.
There's Always the Fine Print, Right?
Yes, you do have to read up on the offers. Most are fairly straightforward. You get back a percentage of your total order (net of any shipping and tax). These percentages are clearly posted. If there are exclusions – like Amazon only offers Ebates for products in certain categories – they should be spelled out.
Are There Other Benefits?
Ebates will often run exclusive offers for certain products or services at special (low!) prices. And retailers will occasionally bump up their Ebates percentage to attract more shoppers.
Who's on the List??
Many major department stores and retailers partner with Ebates. You'll also find Ebates offered for services (like signing up for a web hosting account), travel/hotel bookings, Groupon – there are over 2,000 vendors to choose from. So, no matter where you're looking to shop, search for them on Ebates first.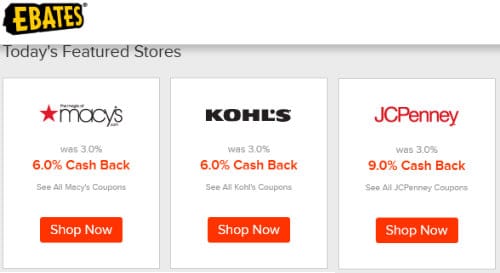 What if I Have a Problem?
From my online research, Ebates' customer service is quite responsive and generally resolves most issues quickly. But like you, they don't want to be scammed. Multiple accounts or abusing the service will result in an account ban or non-payment.
What About In-Store Shopping?
Ebates just started a program for members who shop in stores.  Retailers are limited (only about 30 right now) and it does involve adding, storing and linking credit cards to your account.  I haven't tried it, but if you do a lot of shopping off-line, you may want to give it a try.
Any Tips?
If you don't have multiple browsers on your desktop computer, now is the time to install more! The first reason is so you can use one without logging into Ebates or any store accounts so you can comparison shop.  Why?  Because the stores you visit put tracking cookies on your computer.  To get Ebates credit, you must start your shopping on Ebates.  If you have two or more browers, you can go back to the browser with the toolbar – or log into Ebates –  when you're ready to purchase.
The second reason is if you have more than one shopping portal account. While Ebates is probably the biggest and one of the best portals, Upromise, Shop at Home and Swagbucks are other popular sites  you may want to join. Since you can only be logged into one account per browser to do your shopping, you can check out the offers on each of your sites to see who has the best deal.
About That $10…
If you sign up now, you'll get $10 credited to your account after your first purchase through Ebates of $25 or more within 90 days of signup. There's also a referral program.  You'll get $10 when someone you invite signs up and makes a purchase.  They'll be getting the $10 bonus, too.
So what are you waiting for?  Sign up, shop and then invite your friends.