Attention all Black Friday shoppers. There is a way to stay organized and up to date on all the holiday shopping specials.  Here are my 5 favorite websites and apps that keep track of all things Black Friday and some even post Cyber Monday deals as well.  Happy, productive – and safe – shopping!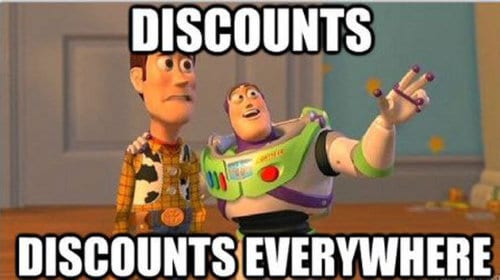 BlackFriday.com
Besides a comprehensive website, get all the specials, deals and discounts from national retailers on your Apple or Android phone with BlackFriday.com's new app.  Covering all the national retailers, it's a lot easier than carrying coupons or circulars (you'll have enough to carry!).
TheBlackFriday.com
Not the most slick looking site, TheBlackFriday.com website is still worth a look.  Organized by store and product categories – plus a much better site search than at BlackFriday.com (watch out for the Google ads that are returned at the top of the results at both sites) easily find just what you're looking for.
BlackFridayAds
BFads.net reads like a blog with a post for all the latest updates on Black Friday offers and sales.  I especially like the "Black Friday Ads" box (on the right) that lists all the retailers and number of offers.  A "Recent Activity" box (also on the right) shows most recent deals added by store so you can check the latest additions at your favorite retailers.
TheVerge.com
A tech news aggregation site, theVerge.com has writers assigned to finding all the electronic, gaming and tech deals at the major national retailers.  Reader comments add more insight about the products being offered to help you narrow down your selections.
CouponSherpa Black Friday Coupons
One of my favorite apps, CouponSherpa, has a special section with Black Friday coupons.  Combined with all the regular coupons, you won't miss a deal this shopping season. Check out their "opening hours" blog post  for an all in one place guide.