Black Friday is THE day for saving money. Isn't it ironic that the majority of shoppers spend more money on this day than any other day of the year?
Today's Black Friday deal won't cost you a cent. There's no better way to save money than to get something free. That's right… this deal is FREE!
Deal #9: JcPenney is Bringing the Snowglobe Back!
Some of you have been collecting JcPenney's free Black Friday snowglobes for a decade. They weren't available last year…but you spoke and JcPenney listened. They're back for 2013! Be one of the first into the store on Black Friday to snag yours…these are available only while supplies last!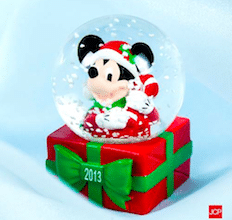 Miss something? Don't forget Black Friday freebie #10!