Savvy shoppers save millions each year with coupons for an endless list of products and services. But the rise of couponing correlates with an increase in coupon fraud and scams. Consumers are guilty of being defrauded and committing fraud when using coupons, so it's important to understand what to watch for and what to avoid when seeking your discounts.
Avoid Coupon Scams
We've all seen our share of too-good-to-be-true deals on the Web. In the cases of printable coupons – especially those for sale on sites such as eBay – if it looks off or seem to be too good to be true, it probably is. In fact, the Coupon Information Center, a not-for-profit organization of consumer product manufacturers dedicated to fighting coupon fraud, has exposed coupon fraud schemes involving more than $750 million. Bogus coupons have offered consumers free Oreos, Doritos, Subway sandwiches and coffee. And although most of the items don't individually cost more than $5 to $10, their use culminates in losses to manufacturers, retailers and the consumers who hoped to save by using them.
The increased use of the Internet to obtain coupons has led to an increase in coupon scams, since many genuine coupons are available to download and print from the Web, making it difficult to decipher the good from the bad. Plenty of coupon rings have been busted after using high-resolution scanners to reproduce genuine coupons and selling the reproductions to unknowing and well-intended consumers. In fact, according to the U.S. Postal Inspector, every coupon successfully counterfeited costs the respective manufacturer an average of $1 million.
Why should you care? Well, just as a retailer must mark up its wares to account for the amount that will ultimately be shoplifted, manufacturers who lose money from fraudulent coupons also pass along their losses by raising the price of their goods – or by issuing fewer coupons. And if costs are passed along to retailers, consumers will often see stricter coupon policies – and less savings. Plus using fake coupons is considered fraud, and you could be convicted of the crime if authorities determine you knowingly did so.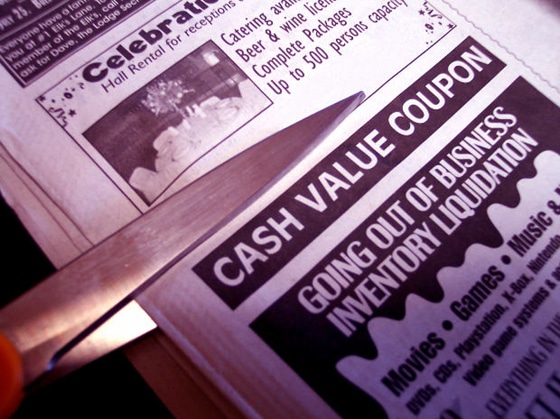 So how do you determine if a coupon is the real deal?
Be suspicious of any coupons offered for purchase, as well as those sent to you as an email attachment. Obviously, if the offer seems too good to be true, or if it's offering a free product without a purchase, you may want to investigate it more closely. If in doubt, you can check the manufacturer's website or the CIC's list of known coupon scams.
Other features of fraudulent coupons might include:
A UPC code that doesn't match the coupon value – the 10th and 11th digits of the coupon's barcode should match the coupon's value.
No UPC code.
No conditions of usage listed in small print.
Blurry, pixelated or smudged print.
If you think you may have spotted a phony coupon, you can also check the unique verify code in its upper right corner at Coupons Inc. and determine if the number is a copy or if it's already been redeemed. The CIC also instructs consumers who may have been a victim of coupon counterfeiters to file a complaint with the U.S. Postal Inspection Service.
Avoid Coupon Fraud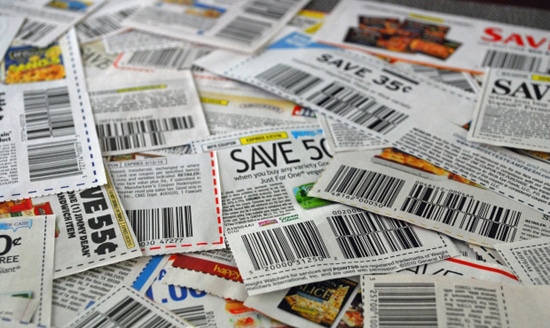 Just as consumers don't want to fall victim to coupon fraud, they most certainly want to avoid committing the crime. Everyday housewives have been convicted of counterfeit couponing and sentenced to serious prison time as well as significant financial restitution. Major coupon rings have been attributed to and led to the arrest of culprits such as Lucas Townsend Henderson, known as "The Coupon Guy, who actually wrote and distributed a book detailing how to make coupons; and Glen Rodgers, who created counterfeit coupons that cost Target as much as $30,000 in losses.
But you don't have to run a major crime operation to commit coupon fraud. The crime occurs anytime a consumer intentionally uses a coupon for a product that he or she has not purchased or otherwise fails to meet the terms and conditions for redemption. An act as simple as printing more copies of a coupon than its stated restriction or redeeming a coupon for an item that doesn't meet the brand, type, size or quantity restrictions. Therefore, photocopying coupons, disregarding expiration dates and using coupons to purchase an alternate item are all illegal actions.
In essence, consumers can avoid committing coupon fraud by avoiding the following behaviors:
Manufacturing coupons – Never create counterfeit coupons to use or sell. And avoid purchasing or using coupons that have passed their expiration dates, include fuzzy or unclear bar codes and lack legal language such as terms and conditions.
Decoding Bar Codes – Unethical couponers have been known to post instructions in decoding coupon bar codes online. They determine the area of the coupon barcode that designates a manufacturer's product family, then buy alternate products – generally with a lesser price – than that named on the coupon. Because of the similar barcodes, many stores' software will not identify the discrepancy.
Using Expired Coupons – Something as simple as knowingly redeeming a coupon you know has passed its expiration date is a form of coupon fraud.
Photocopying Coupons – Photocopying printable coupons is just as illegal as manufacturing your own. Typically, consumers are limited to printing two copies of any coupon per computer. Making extra copies is illegal. To obtain extra copies of a coupon, it's best to ask family and friends to print copies for you (no more than two each). Remember also that the limit is two per computer, not two per household, so you can legally print two from every device in your home.