Summer is in full swing, and to many American families that can only mean one thing: vacation time. But budgets remain tight, and most find themselves staying home because they simply can't afford all the costs of travel: Airfare, gas, lodging, dining… it all quickly adds up to more than many families can afford. But it is possible to take that summer trip, if you're smart about it. And the first step to satisfying that goal is choosing an inexpensive location with plenty of cheap or even free attractions.
GoBankingRates conducted a study of the most affordable U.S. cities to visit in 2015, and it's no surprise that New York, Santa Barbara and San Francisco cost the most. But Las Vegas, Orlando, Memphis and Denver were surprisingly some of the least expensive destinations. Here, however, are our top 10 budget-friendly vacation spots for frugal travelers:
Yosemite National Park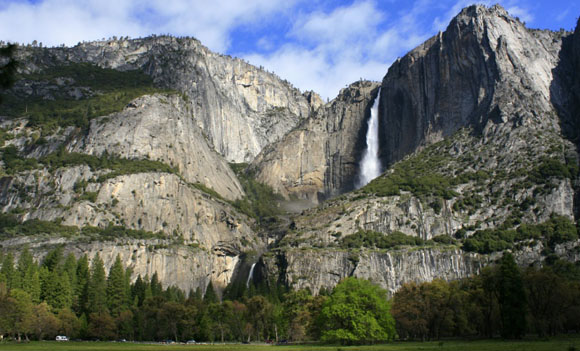 California cities can be expensive, but some of the state's most wondrous landmarks are found in Yosemite National Park. With nearly 1,200 square miles of waterfalls, wildlife and towering sequoia trees, Yosemite offers outdoor adventure for campers, hikers, skiers and every nature lover young and old. Admission is just $20 per car for a seven-day pass, and the park even offers a free shuttle service to carry visitors between its major attractions. Camping spaces are available for less than $20 a night – a minute cost compared to even shabby hotels.
Washington D.C.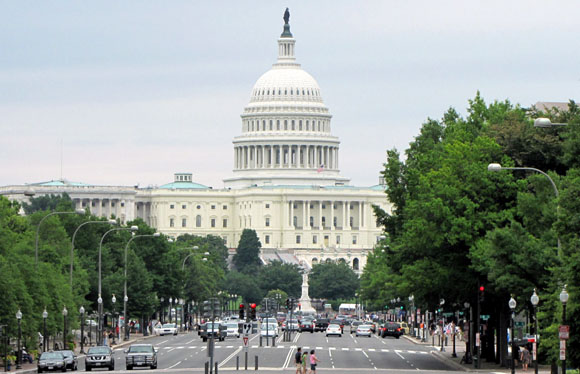 The cost of living is hefty in the D.C. area, but the capital city is just the opposite to vacationers. Once you get there, you can have an extravagant vacation without paying a dime over your lodging and dining costs. Some of the nation's most popular attractions – the National Mall, the 19 Smithsonian museums, the National Zoo and Capitol Hill – are all absolutely free. The city also offers a budget-friendly Metro subway system and bus lines, allowing travelers to visit most major sites for as little as a $1 ticket.
Las Vegas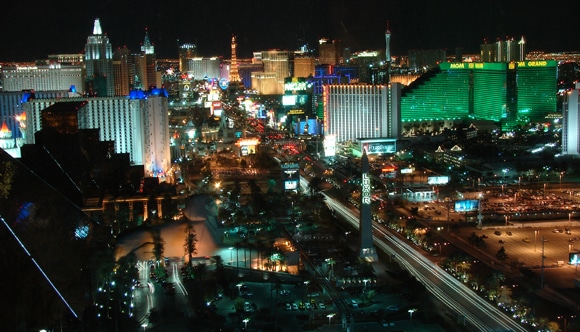 The gambling mecca can be costly for those who can't resist the game, but Sin City offers plenty of other inexpensive options for travelers to enjoy. The inexpensive buffets, hotels and show packages may be designs to draw gamblers to the casinos, but they also make the city a perfect choice for vacationers. Plus, the average cost of a round-trip flight to Vegas is one of the lowest in the nation.
Niagara Falls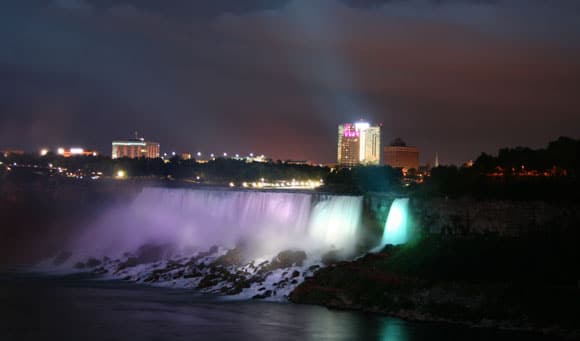 New York City may be toward the bottom of the list when it comes to inexpensive U.S. cities, but those who travel upstate can enjoy an eventful vacation on a budget. Niagara Falls State Park hosts 8 million visitors each year, who line up to watch 700,000 gallons of water per second cascade over the falls. Once the wonder has been beheld, the city offers about 100 free events, attractions and activities each year, while many others cost less than $20. Hotel rooms near the falls can cost a pretty penny, but travelers who book a room further from downtown can find less expensive lodging options.
Great Smoky Mountains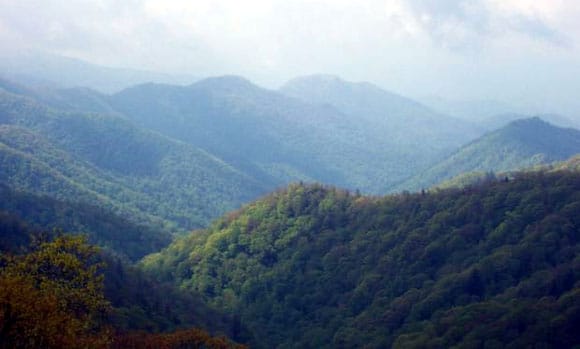 The most-visited national park in the United States is Tennessee's Great Smoky Mountains National Park. Once inside, travelers can enjoy more than 800 square miles of hiking trails and roads, historic sites, fishing, horseback riding, bird watching and picturesque views that are as pretty as any postcard. Admission to the park is free, camping spots are just $20 a night, and the nearby cities of Gatlinburg and Pigeon Forge offer additional attractions, albeit slightly more expensive.
New Orleans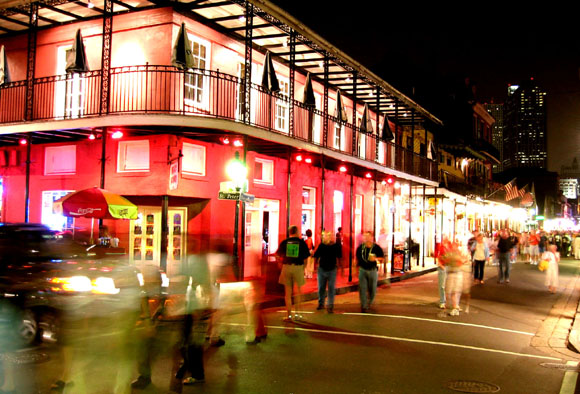 Millions flock to New Orleans, La. each year to take in the sights and sounds of the Big Easy. Visitors can purchase a streetcar ticket for just $1.25 and ride to the city's Uptown section, and a self-guided walking tour of the Garden District and Audubon Park. Always a popular destination, the French Quarter – part of the Jean Lafitte National Historic Park and Preserve – can be explored via a free guided tour conducted by the national park rangers. With its fine food, well-preserved history and never-ending nightlife, New Orleans offers a little something for everyone, and at a low cost. Vacationers can save even more by choosing lodging away from the French Quarter and eating making lunch their main meal each day.
St. Louis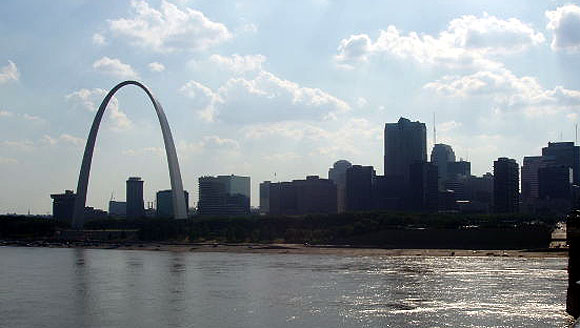 Opened in 1876, St. Louis' Forest Park is home to attractions created for the 1904 World's Fair and Summer Olympics. Park attractions include the St. Louis Zoo, the Missouri History Museum, the St. Louis Art Museum and the St. Louis Science Center. Admission to each institution is free every day. While enjoying Forest Park attractions, visitors can also stop at a number of restaurants, landmarks such as the World's Fair Pavilion and the Jewel Box, as well as natural highlights such as Flegel Falls and the John F. Kennedy Memorial Forest. St. Louis also offers tourists the chance to explore the historic Laclede's Landing, live theater at the Fox Theater and the outdoor Muny, the world-famous Gateway Arch, the American Kennel Club's Museum of the Dog, intricate cathedrals and a host of other inexpensive attractions. Located right in the middle of the nation, most travelers can find an inexpensive option to get there.