Didn't the school year just end?  In some states, it's only been a few weeks.  In others, it's been almost 2 months.  But no matter which part of the country you're in, the back to school displays are up.  Just don't be tempted!  Whether you have a month or two to go, when it comes to buying school gear, a little planning and patience pays off. Here are our best tips to plan for and save on school shopping.
Check the Closets
The first thing to do is take stock of what you already have. So scour closets, drawers and other areas where supplies may be stashed and pull out what you need. While you're there, inspect clothing and make a list of the gaps that need to be filled or what you can pass along to younger children.
School Rules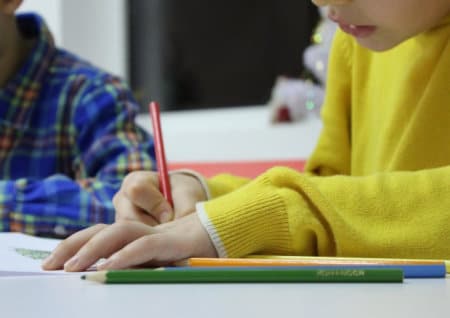 Are computers or tables allowed – or required? Or, is there a technology fee you need to pay for school supplied electronics? Is a messenger bag okay instead of a backpack? Does the school have a dress code? Find out before you shop – or at the very least, keep the receipts for everything you buy.
Wait for the List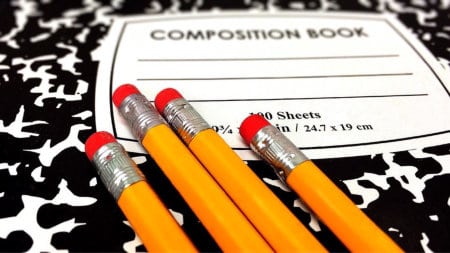 You'd think there wouldn't be much difference from year to year as to what the kid's might need. But it seems like every teacher has their own unique take on required supplies. While you can still shop for clothes, backpacks, pens and pencils, skip things like calculators, notebooks (Marble, spiral, removable pages – who knows what kind of notebook they'll want!), folders or binders until you get "the list".
No Hurry!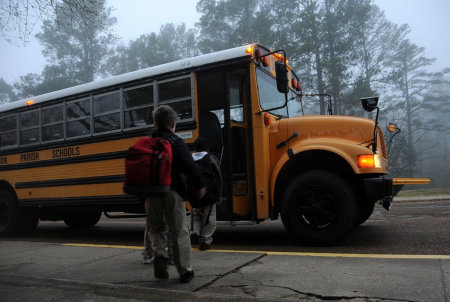 While you can't wait to buy everything, the best deals are to be had a week or so before or after school starts. That's when the retailers want to clear things out for the next big "event."
The Dollar Store and Beyond
Every savvy shopper knows that certain things are always cheaper at dollar stores. School supply basics are definitely one of them. Grocery and warehouse stores often stock basic school supplies at good prices, too. But the bigger retailers and office supply stores have caught on offering some very good deals on many of the same supplies – along with pricier stuff they'll hope you'll also buy. Don't be tempted!
It's Still Summer
Since it's likely to be warm for the first several weeks, check out end of season summer sales for new clothes for the kids. Many summer items can be layered and things like t-shirts and tank tops are good year-round. And as with school supplies, the first round of fall clothing should start to be discounted in September – just in time for the cooler weather.
Other Tips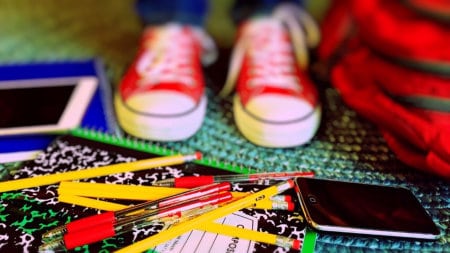 If you've got a group of friends with similar age kids, arrange a swap meet for supplies and clothing.
Several states have tax free weeks, weekend or days – most in early August. That's a good time to do the bulk of your shopping if you can.
Make sure you have a price comparison app on your phone. If you find something at a better price, you can ask the store you're in to match the price.
With a valid school ID, some stores will give you a student discount. If your children have one, always ask!