The best couponers know just when and where to use their collection in order to garner the greatest benefit. They understand what stores offer the best coupon policies on which days of the month or week. Without this knowledge, the average couponer will generally receive far less for their efforts. Therefore, we've gathered information on the best places to use coupons, which you'll find below:
These supermarkets will double any manufacturers' coupon with a face value of 50 cents or less every day of the week, up to two like items and 20 doubled coupons per transaction. Additional coupons will be redeemed at face value. Coupons found in store ads may be applied in addition to manufacturers' coupons, however competitors' coupons are not accepted. Customers may also use Internet coupons for amounts of $4.99 or less, provided they include unique serial numbers and are not for free product.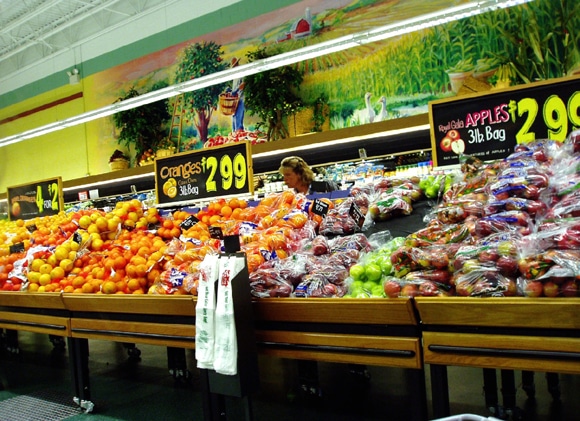 The store accepts manufacturer coupons, store coupons, Catalina coupons and Internet coupons that are not for free product without purchase, offer a discount of no more than $5, area not photocopied, blurry or distorted, and they include a proper barcode. Coupons that exceed the retail price of an item can be applied as credit toward a customer's total purchase, but cashback will not be given. Manufacturer coupons may be combined with store offers, store promotions and store coupons, but only one manufacturer coupon and one store coupon may be redeemed per item.
Menard's accepts manufacturer coupons, competitor coupons and print-at-home Internet coupons, including coupons for free items. Competitor coupons offering discounts when using a private-label credit card will even be honored when a customer uses the Menard's Big Card, and competitor coupons offering up to 10 percent off the total transaction will also be honored. There is no limit on the number of coupons that can be used per transaction; however, coupons cannot be combined on a single item.
Price Chopper doubles paper manufacturer coupons valued at 99 cents or less. All coupons, including manufacturer, digital, ISave, Internet, competitor, Price Chopper, Catalina and e-coupons, are accepted by customers who provide their AdvantEdge Cards. Customers may use up to four like coupons or like items per household per day. The store does not, however, accept any coupons presented on a smartphone or other digital device. Customers may combine one manufacturer coupons and one store coupons per item, provided the total discount doesn't exceed the AdvantEdge item price. Manufacturer coupons may not exceed $5.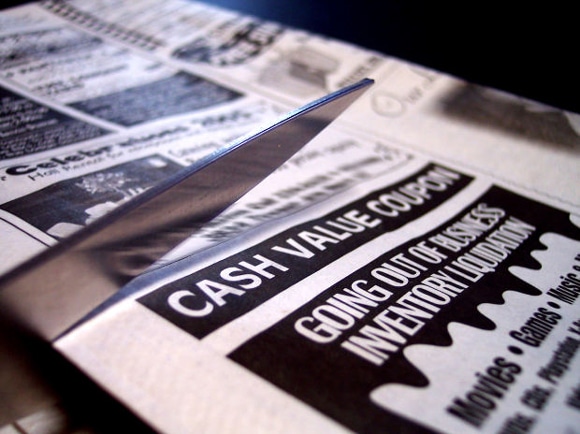 Manufacturer coupons with a face value of 99 cents or less will be doubled up to four coupons on four of the same product per day. Customers may combine one manufacturers' coupons and one Shoppers Club discount or store coupon per item, provided the total discount does not exceed the item's retail price.
Customers may think at CVS as nothing more than a pharmacy, but the store has a generous coupon policy, as well. Not only does CVS accept manufacturers' coupons with another retailer's logo, but it accepts coupons for items that are on sale in the store up to the full face value of the item. Customers can combine one manufacturers' coupon and one CVS coupon per item, and there is no limit to the number of ExtraBucks Rewards that may be used on a transaction as long as it doesn't not exceed the transaction total. Coupons presented on smartphones and other electronic devices are not accepted, however. Customers may, however, combine two buy-one-get-one-free coupons to purchase items for free.
Not only does Walmart accept print-at-home coupons, manufacturers' coupons and Catalinas coupons, but it also accepts competitors' coupons for like items. Although customers can only use one coupon per item, there is no limit to the number of coupons used per transaction. If a coupon exceeds the price of an item, the excess may be applied toward the full purchase or given to the customer as cash. Walmart will also match the price of items in competitors' ads.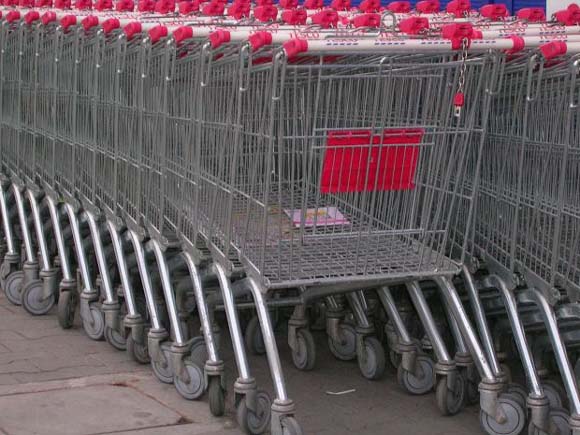 Not only does Publix offer weekly specials and buy-one-get-one-free promotions, but it accepts Publix, manufacturers', Internet and competitors' coupons. Customers can combine one manufacturers' coupon and either a Publix or competitors' coupon per item. Customers may use up to eight of the same coupon per day, per household. Any coupon overages due to the customer at the end of a transaction will be provided in the form of a Publix gift card.
Where is your favorite store in which to use coupons?