If you're like many people, you'd love to satisfy all the darling trick-or-treaters that knock on your door this Halloween, but you're also on a budget. It doesn't help that you may already have to splurge on costumes for your own little monsters. Many major retailers, such as Walmart, Target and Kmart, run candy sales around Halloween, allowing shoppers to stock up on all their favorite brands. Wholesale retailers, such as Costco and Sam's Club, offer even better bargains – if you were able to splurge for that membership this year. Great candy deals can even be found on a variety of websites.

Walmart
The massive retailer is offering some spooktacular deals on candy this Halloween. Pick up some at your local store or hop on to Walmart's website to browse sales from the comfort of your home. With deals like $8.98 for a 55-count bag of miniature Mars candy bars, a 60-ounce bag of Tootsie varieties or a 95-count bag of Hershey's miniatures, who can resist? Still other traditional Halloween candies, such as Smarties, Nerds and Almond Joy miniatures, are available for between just $2 and $5.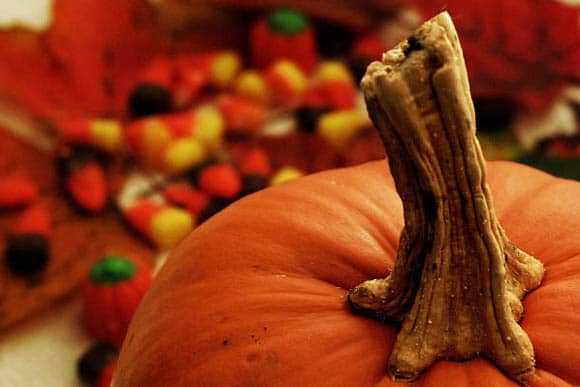 Target
Target also has some great deals on Halloween candy this fall. Pick up a 95-count bag of Skittles packs for just $9.99 or a 50-count bag of Reese's cups for $7.50. Target is even offering a 425-count bag of classic Wonka candies for just $19.99. Browse the holiday section of your local store, or order at Target's website and schedule for in-store pickup.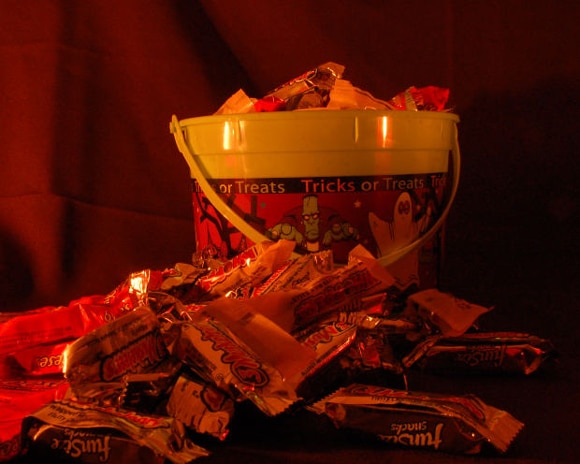 Kmart
Some of the best prices on Halloween candy can be found at Kmart. Shop at either your local store or online and discover deals such as $10.99 for a 2.5-lb. bag of assorted Nestle miniature candy bars, almost 4 lbs. of Hershey's candies or just $8 for a 115-count bag of assorted Wonka candies. Not looking for quite so much? Kmart also has Hershey's miniature candy bars on sale, 30 packages for only $5!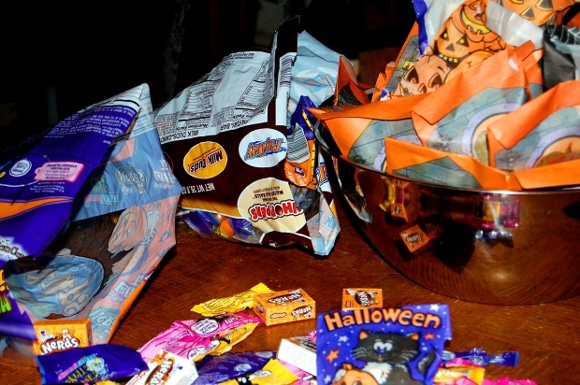 Wholesalers
If you have a membership, wholesale clubs such as Costco and Sam's Club offer huge discounts on items when bought in bulk. These retailers may not have as large a variety as other competitors, but the savings can't be ignored. They also offer great discounts on other types of sweets, such as packages of cookies and cheese crackers, for those who want to provide a different sort of treat. Right now, Costco offer a 145-count tub of Wonka Laffy Taffy for less than $10, as well a 40-count box of Nabisco assorted cookie packages for only $12.79. Meanwhile, Sam's Club is selling a 90-count box of Airheads for less than $10 and a 40-count tub of Ring Pops for just $11.43.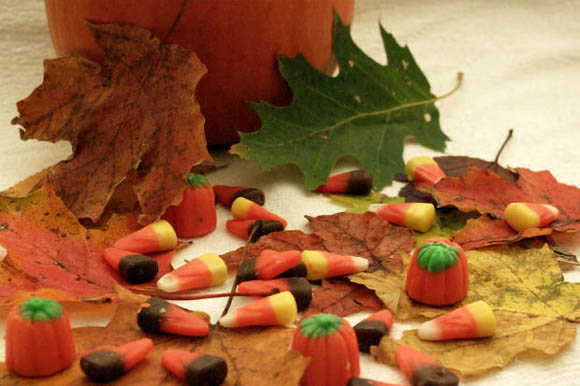 Oriental Trading
If you happen to need massive amounts of candy, check out Oriental Trading, where shoppers have been ordering in bulk for years. The website is now offering a 9-lb. bag of assorted Halloween candy – that's 1,000 pieces – for $45 and has cut prices on Halloween-themed bookmarks, bracelets, toys and fangs by has much as 50 percent. While there, check out the great prices on novelty candies, including interlocking bones, Halloween popcorn balls and Toe Jam cotton candy!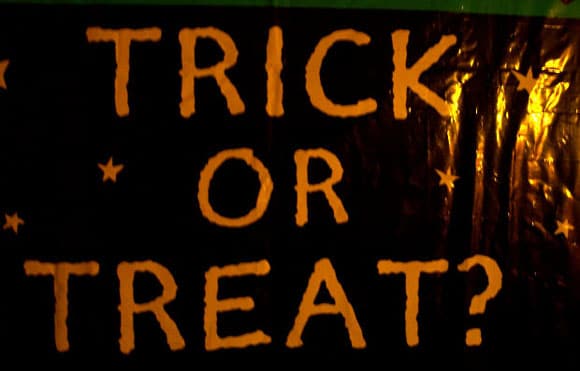 Amazon
Like just about every other item under the sun, Amazon carries Halloween candy at amazing prices. Order a 90-count box of Airheads chews for just $15.99, a 92-ounce package of assorted candies – including Skittles, Laffy Taffy, Twizzlers and more – for just $22.99 and even a 3-lb. bag of assorted Wonka favorites for as low as $6.88. Don't forget, Prime members get free two-day shipping, as well!