Can you be a beauty junkie and be frugal?  Of course you can especially if you try before you buy – and don't have to spend a lot to do it.  There are dozens of beauty box subscriptions out there but some are quite pricey – and the samples are for products  that are quite pricey.  So let's get real and find the beauty boxes that let you sample the brands you could buy and don't break the bank.
A few things to keep in mind.  All on our list ship free within the US and most will charge sales tax.  Boxes usually ship in the early part or middle of the month but you can't skip months. If you need to cancel, it's easy to do online but you must do so before their shipping date.  And boxes not returnable though some offer replacements for damaged or missing products.
Since these are always a limited number of boxes, some of these subscription plans have a wait list for subscribers. So if you can't get on right away, wait-list yourself and you'll be notified when an opening comes up.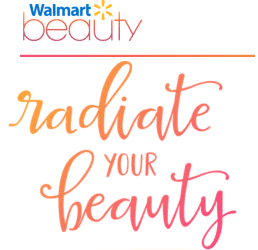 The least expensive of the subscription services, for $5 (shipping included) you'll get a selection of premium (think travel or full) size samples from national and specialty brands sold at Walmart. With an average value of $10 – $15 – plus coupons for future purchases – this is quite a deal. Sadly, Walmart only offers these 4 times a year so sign up to be notified.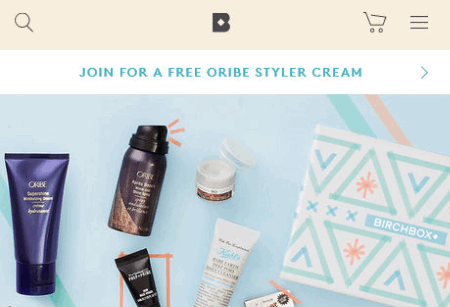 The original beauty box has lowered pricing to compete with all the new entrants. Each $10 a month (shipping included) box includes a mix of deluxe samples sized products personalized for you based on your profile. You'll also get a chance to choose one sample each month. And, if you purchase products from their website, you'll get $1 to spend on a future purchase for every $10 you spend. There's generally a sign up sample and if you subscribe to their mailing list, you'll get 15% off your first box. Discounted pricing is also available if you pay for a year in advance. The average value ranges from $20 – $30 though sometimes, that will include a magazine subscription!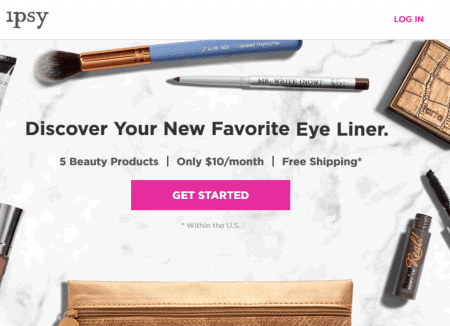 Ipsy differentiates itself by using your profile information and product reviews to pick your selections. The monthly 5 premium or full sized products (often more make-up than skin or hair care) come in a small makeup bag and has an average value of around $35. There's a points program for reviews, monthly giveaways and flash deals – plus discounted pricing for an annual subscription. Ipsy also ships to Canada for an additional $4.95 a month.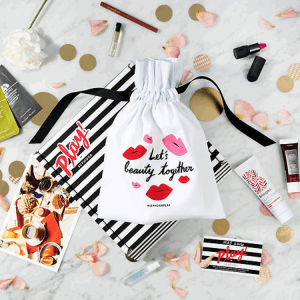 $10 a month gets you 5 theme based deluxe samples plus a bonus hair or fragrance sample in a fabric pouch that includes tips and tricks on how to use the products. If you're an Insider member, you do earn points on a subscription. Samples are personalized based on your beauty profile and many of the reviewers were quite happy with the selections. The samples add up to about $25 plus you get 50 Insider Points to use in-store for those bonus products at the check out counter that expire after 30-45 days.

Though it's $15 (shipped free) you'll get a certificate for $5 off you next beauty purchase so we're including this in our list. Plus, it's one of the few that gives you an actual makeup bag you can use. There are 5 deluxe samples and one treat each month. From what we've seen, not including the $5 coupon, product value is around $22-$30. Samples are selected from Macy's beauty brands but there's no personalization. Note that you can't use bonus points/promo coupons to purchase.
Like this post? Pin it!