Has winter done a number on your skin?  Even with your best efforts, between the blustery outdoor weather or the lack of humidity indoors (thanks to the furnace running full steam) your skin is likely still dry or chapped.  Here's some tips for reversing the damage and getting to smooth and silky again.
Watch Your Soap
If you're a fan of antibacterial soaps or washes (for bath or face), make sure you choose one that also includes moisturizers. Look for oils like Vitamin E or Jojoba, soothing agents like oatmeal or green tea and soap free washes that, though you'll have less suds, are less drying than traditional soap versions.  While cleanser ingredients don't stay on the skin for more than the length of the time you wash, using a gentler formula won't leave skin tight or parched.
Get Rough
Using a loofah, sponge or washcloth to scrub in the shower or gently wash your face  helps remove dead, dry skin. A side effect of exfoliation is that it provides a quick massage that revs up circulation and stimulates the growth of collagen if done regularly.
You can also find scrubs or washes with exfoliating beads or granules that can wash away the flakes. But be careful with scrubs since they can irritate or even tear sensitive skin. Or try the latest fad in body care – dry brushing.
Keep Moisture In
The job of a good face or body moisturizer is to keep moisture in.  One way of doing that is by using barrier ingredients,that keep the dry air out. Check for shea butter, petroleum jelly and silicones like dimethicone in the ingredient list.  Another way is to draw moisture to the skin.  Called humectants, hyaluronic acid, algae extract and urea are just a few to look for.
Oils like Jojoba or Argan are also a good option that will keep moisture in and protect as well. You can find single oils or blends that do a great job without being sticky. Just don't use oil blends made specifically for the body on your face as these can be too heavy.
Sun Protection
Indoors and out, you need to guard against the drying (and other) effects of the sun. Find a formula with zinc or titanium dioxide which, besides blocking the sun, are also barriers that help the skin retain moisture.
Short is Cool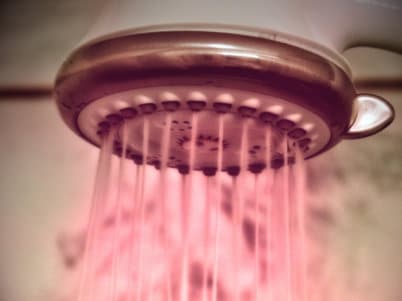 Make your showers and baths quicker and avoid super hot water.  Even with a moisturizing body wash or oils added to your bath water, prolonged water exposure results in moisture loss.
Just Add Water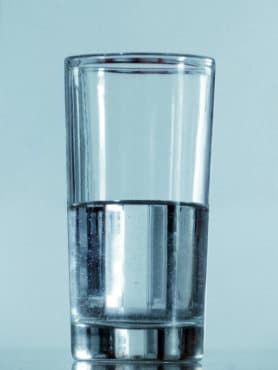 Make sure you drink water during the day but don't count coffee or tea which actually move water out of the body faster.  Adding moisture to the air with humidifiers can help, but unless you've got a whole house humidifier don't expect much.  Better to get a "personal" humidifier and point the nozzle where you're sitting.
Supplements

Believe it or not, there are supplements that can help with dry skin. Hyaluronic acid and BioCell Collagen (collagen type 2) have both been shown to help maintain skin moisture.  And there's evidence that these supplements keep joints healthy and can even reduce crows feet!  Try a combo product like Doctor's Best Hyaluronic Acid with Chondroitin Sulfate.