You don't need much to make cases for pencils and other school essentials. Some of these patterns use recycled materials or don't involve any sewing! Plus, they're a lot more creative and dare I say, better looking, than the made in China stuff in the stores. Click on the link to get the "how-tos".
This simple design can turn fabric scraps into cute zippered pouches of any size for all sorts of stuff.  Get creative and add pockets on the inside or outside.  Use padded material to make cases for electronics.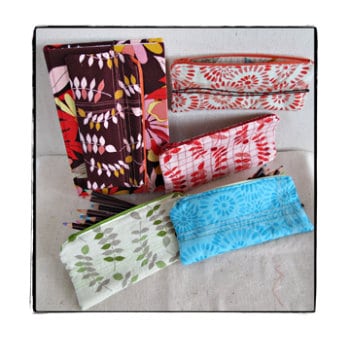 Talk about recycle and reuse!  Follow the instructions to turn juice pouches into a unique pencil case.  This isn't just sharp looking and functional – it's also waterproof.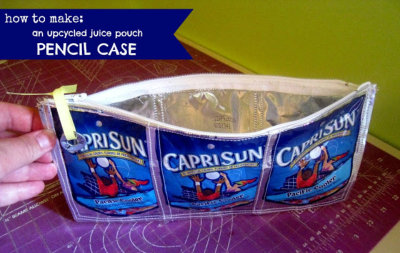 Craft foam adds a little stiffness and protection for electronics.  Plus, no sewing required.  The sides are "sewn" together with duct tape.  Punched holes and threading ribbon keep it closed and add a nice decorative touch.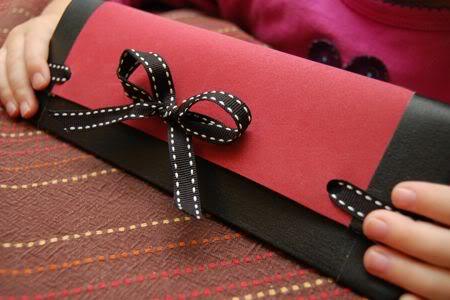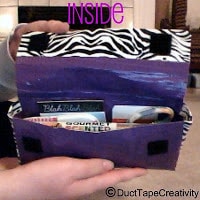 This felt pencil case with button is simple and cute. Love the notebook covers, too. They require little sewing – by hand or machine – and you can use a contrasting color thread or embroidered personalization to make it your own.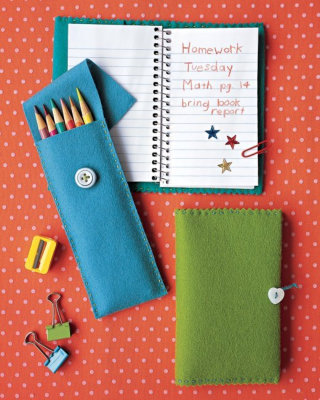 Slightly more difficult that a top zip case, this center zip case could be made in various sizes to accommodate all sorts of supplies.  It also screams out "tissue holder" (or maybe it's just me….).