Looking for activities that allow you to spend quality time with your kids without spending money? You might be surprised how many free ways your whole family can have fun together. Some might require some materials from around the house, while others require nothing more than you and your children. No matter what activities you choose, the most important thing is spending quality time together as you engage your children with creativity and conversation.
Animal Exercises
Help your young children improve their gross-motor skills and coordination as they hop, skip and jump just like their favorite animals. All you need to play the game is a kids' CD, a CD player and at least two players. While the music plays, call out directions, such as "hop like a bunny," "bounce like a kangaroo" or "gallop like a horse." Each time you announce a new direction, the kids switch their motion. Once the music stops, all the kids should freeze positions. If you catch them moving, they're "out."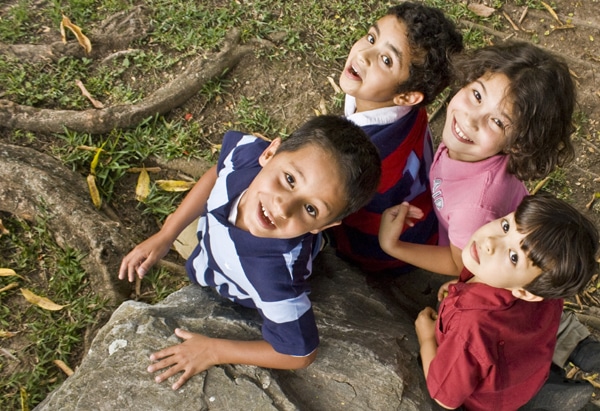 Make Your Own Playdough
Have fun making your own playdough from scratch with your kids. Then have even more fun playing with it!
What You'll Need:
1 cup flour
1 cup water
1 tablespoon oil
1 tablespoon powdered alum
½ cup salt
2 tablespoons vanilla
Food coloring
Instructions:
Mix all dry ingredients, then add oil and water. Cook mixture over medium heat, constantly stirring until the mixture reaches consistency of mashed potatoes. Remove from heat and add vanilla and food coloring. Divide dough into balls and work in the color by kneading the playdough.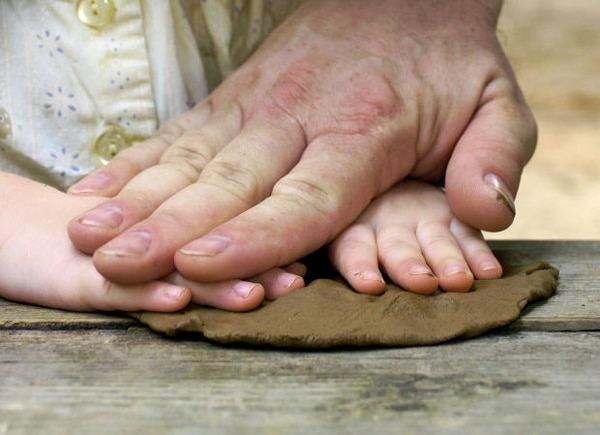 Patterned Name Art
This creative activity is so simple yet so fun. All you need is paper, pencils and markers, crayons or colored pencils. Have you child use a pencil to draw his or her name in large block letters. Next, have your child create patterns to fill in the first letter of his or her name. You child will complete filling in the letters with different patterns. Throughout the activity, discuss patterns found in nature, such as tiger's strips and cheetah's spots.
Building Workshops
Both Lowe's and Home Depot hold free workshops for children in which they can learn to build fun items such as sleds, toys and birdhouses. Check the retailer's websites for full schedules.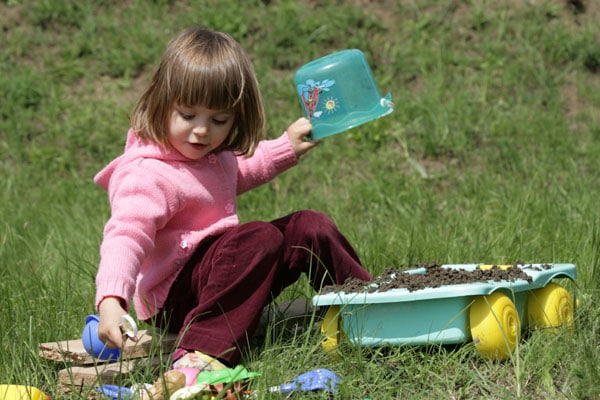 Kitchen Science Experiments
Kids love to experiment, and you don't need a laboratory to have fun with science projects. In fact, you likely already have all the chemicals you need in your kitchen. Try making a baking soda and vinegar volcano, writing with invisible ink or even growing edible crystals.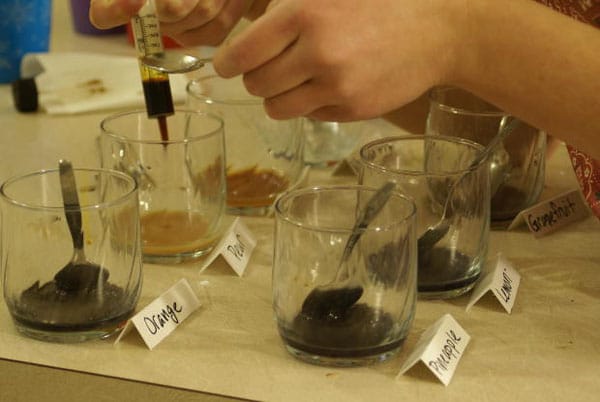 Rebus Fairy Tales
Have you kids turn their favorite fairy tales into rebus puzzles by replacing nouns in the story with pictures they draw themselves. All you need is some large sheets of paper, markers or crayons, index cards, scissors and tape. Using the marker, write out the chosen fairy tale on the large sheets of paper. Then have you children replace the nouns in the story with pictures. Read through the story and stop when you reach a noun. You child can then draw the word on an index card that's been cut in half. When the drawings are finished, tape them over the appropriate words. Once your child has finished, read through the story again and let him or her fill in the blanks using the drawings.