America loves its military, and countless American merchants show their appreciation by offering discounts to our freedom fighters and their families. Following are some of the greatest deals designed to thank veterans and active military members:
AT&T Wireless
Active duty, reserves and veterans receive 15-percent off on mobile phone services by presenting identification or proof of veteran status at any AT&T store. Mention FAN code 4085530.
Best Buy
Many Best Buy locations offer military discounts, typically 10-percent off. Best Buy also offers half off Geek Squad services to military families.
Boston Market
Veterans Advantage members receive 20-percent off at all Boston Market locations.
Costco
Military members, veterans and their families receive more than $50 in savings when they join Costco.
Cube Smart
Active-duty military members receive 20-percent off storage services for the duration of their military service by presenting a copy of deployment orders and a military ID.
Dairy Queen
Most locations offer military discounts, although the amount varies by location. Savings could be as much as 50-percent off for military members in uniform.
Delta Vacations
Plan your next big trip anywhere in the world and save $50 to $200 on your vacation package of choice. All you need is a valid US military email address to get the discount, along with other perks such as discounted flights and bonus mileage points.
Disney Parks
Spend a magical day with your loved ones with discounted rates on rooms and admission tickets in Walt Disney World Resort or Disneyland Resort. Active military and spouses, retired military, National Guard and Reservists and their families are eligible for this discount.
Fuddruckers
Discounts vary by location, but range from 10- to 15-percent off for those who present a military ID.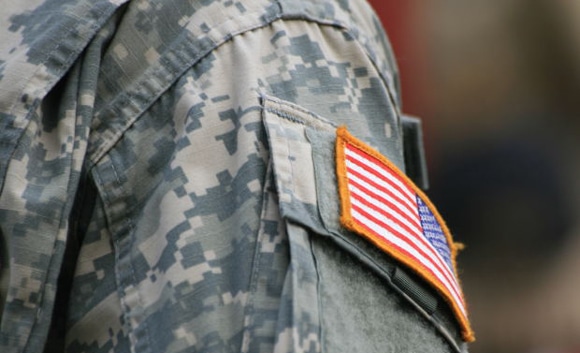 Geico
Active duty and retired military members, as well as members of the National Guard and Reserves pay 15-percent less than regular insurance premiums.
Gold's Gym
Military members and veterans receive 20-percent off monthly dues, as well as discounted enrollment rates.
Greyhound
Active duty and retired military personnel receive 10-percent off fares for them and their families.
Hickory Farms
Free shipping is offered on gifts sent to APO and FPO addresses.
Hyatt Hotels
Twenty Hyatt resorts in the United States offer active-duty military members up to 50-percent off room rates and 20-percent off food purchases.
Jiffy Lube
Discounts vary by location, but range from 10-15% off for those who present a military ID.
Kohl's
Present a valid U.S. military ID and receive a 15-percent military discount at selected Kohl's stores.
Lonestar Steakhouse and Saloon
Veterans and active-duty personnel receive 20-percent discounts on Mondays and 10-percent discounts every other day.
Lowes
Lowes offers a regular 10-percent military discount to active duty military members and Retired Veterans, or VA Recipients. This 10-percent discount is also extended to the immediate family of those who are currently serving, Retired Veterans, or VA Recipients.
Massage Envy
All active-duty military personnel who join Massage Envy get $60 off a year.
Microsoft
All U.S. military personnel save up to 30-percent off Microsoft 365 which include Microsoft Word, Excel, Outlook, Powerpoint, Skype, SkyDrive, Access, Publisher and OneNote.
Motel 6
All active and retired military personnel and their families are eligible for a 10-percent discount. When booking online, simply click "Military Rate" before selecting your room type and the discount will be automatically applied.
Old Navy
Each Monday Old Navy offers 10-percent off total purchase with a valid military ID.
O'Reilly Auto Parts
All O'Reilly stores provide a discount from 5 to 10 percent for active and retired military personnel with proper ID.
Pep Boys
Every Tuesday, Wednesday and Thursday active-duty and retired military customers can receive a 10% discount at local stores. Present a valid military ID to save.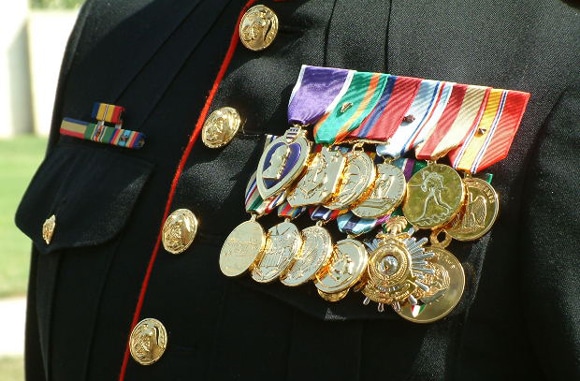 Red Roof Inn
Active-duty and retired military members receive 10-percent off room rates.
Sandals Vacations
Military members in the U.S. or Canada receive 10-percent off the purchase of all-inclusive vacation packages from Sandals. The discount is on top of other promotions the company offers.
Verizon Wireless
Active-duty military and all federal government employees receive 15-percent off monthly plans of $35 or more and 25-percent off accessories.
YMCA
YMCA centers that participate in the Military Outreach Initiative offer free and discounted memberships and child care for military families.