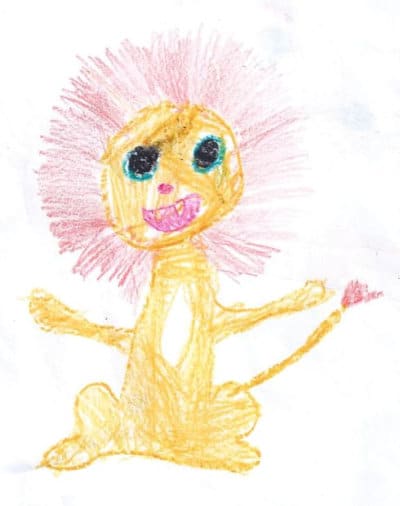 Back-to-school season is upon us, and for most parents that means budgeting for school supplies and kids' fashion. But the school year brings with it the bane of many the organized mom's existence: clutter. Most parents love the endless stream of papers and drawings that make their way through the door each afternoon, but where can they put all their budding Picasso's projects without turning their homes into an episode of 'Hoarders?" Never fear, the Internet provides a plethora of clever ideas to organize those keepsakes.
Schedule Purging Dates
As a parent, you may be inclined to grow attached to every scrap your children bring through the door. Chances are, you've probably kept a lot more stuff than the kids want. Decide how many pieces you want to keep each year, then schedule a time every few weeks to weed through the pile. Ask your kids to show you their absolute favorites and explain why. Don't forget to leave room for any items that truly tug at your own heartstrings.
Keep Digital Memories
Just because you can't physically keep everything doesn't mean you can't preserve the memory. Take digital photos so you can preserve your children's creations and avoid the guilt associated with tossing them out. Not only will the projects be around for posterity to appreciate, but you can also share the photos with far-away friends and relatives who would otherwise never get to experience your child's creativity. You can even print the photos and organize them in albums for each school grade your child completes.
Wisely Choose Storage
Don't let that corner file cabinet or bottom desk drawer turn into an erupting volcano of unorganized artwork. Just because you want to keep as much of your child's creations as possible, that doesn't mean it has to turn into a pile of clutter. Oversize three-ring binders can neatly hold the collection of your child's masterpieces as it grows. Just punch holes into the projects and enjoy flipping through the memories for years. You can even designate separate binders for artwork, letters, awards and other school projects.
Roll It Up
Perhaps as a busy parent, you don't have time to create scrapbooks or photo albums. That doesn't mean you can't avoid cluttered memories. Purchase some cardboard poster containers and label them according to the type of project you want to store. Then as the artwork accumulates, you can simply roll it up and neatly store it in the designated container.
Hang It Up
Every mom knows there's simply never enough room on the fridge to hang all of your children's masterpieces. Instead, stretch wire lines across any empty wall and hang the work with clothespins or other clips. It not only keeps the kitchen clutter-free, but projects can easily be rotated into other storage as the lines grow full.