I'm a sucker for all those "As Seen on TV" products especially the household helpers.  If I hear an ad for something that sounds good, I stop what I'm doing and take it all in.  While I've passed on plenty, I have bought a few.  Here are my mini-reviews on some of my purchases.
Table Mate
Not the best looking thing but it's come in quite handy for working in a chair. Only complaint is that it doesn't adjust higher.  I'd like to have it high enough so I could put a cookbook on it or use it when standing up.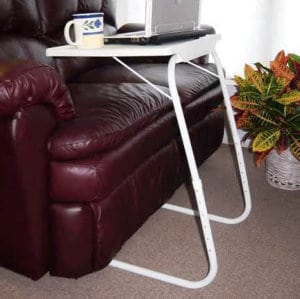 Ruggies
I hoped to use these on some cotton bath rugs to keep them from slipping on the tile floor.  Didn't work out so well since the cotton pile stuck to the gel-like corners removing any of the "stick" the corners were supposed to provide.  Might work for very light-weight, lint free rugs in areas that aren't exposed to dirt.  In other words, nowhere…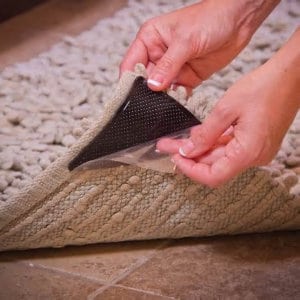 Stick N Click Lights
These just seem soooo ingenious!  But they're actually quite useless.  Besides not giving off that much light, they need a ton of button batteries.  Since you have to click them to turn them off, if you're like me, you'll forget and burn out the batteries in nothing flat. Decided to keep a flashlight nearby those "dark" spots.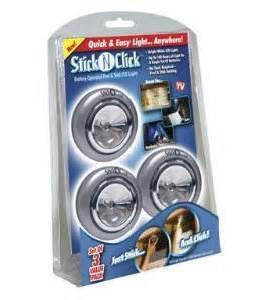 Bed Bands
These are great and really do keep loose fitted sheets from coming off the bed.  The newer models have adjusters so you can make them tighter if needed.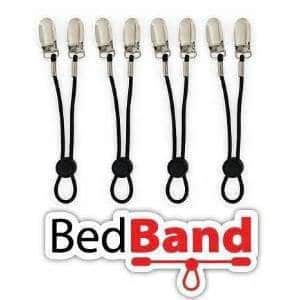 Groutinator
In an effort to try to keep my tub tile clean, I got the Groutinator.  While it seemed like a good idea, it just makes a mess and actually strips out the grout if you get a little too aggressive.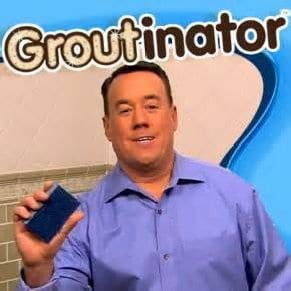 Rejuvenate Markers
Sometimes my trusty Old English Scratch Polish is too dark or too light (yes…I buy both versions).  One of these markers will usually do the trick and they work better than those crayon type re-touchers.