Instead of sending your electronic gifts as thoughtless emails, 'hand-wrap' them with Delightfully in a webpage made from your own pictures.
Meet Delightfully: The Only Way You Can Hand-Wrap Your Online Gift!
You can wrap a gift purchased anywhere on the internet, or one chosen from a curated selection at delightfully.com. Your gift could look like this: delightfully.com/examples.html. With Delightfully, you can create that magical, unwrapping moment for the people you care about – a moment they'll enjoy and remember.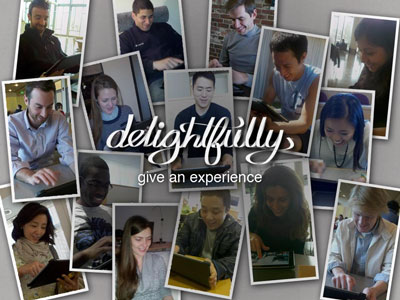 Let Your Loved Ones Unwrap "Memories" To Get To Your Gift
Give a free gift this Thanksgiving and your loved one can drag away photos of great memories to find their online gift. What will you give this Thanksgiving?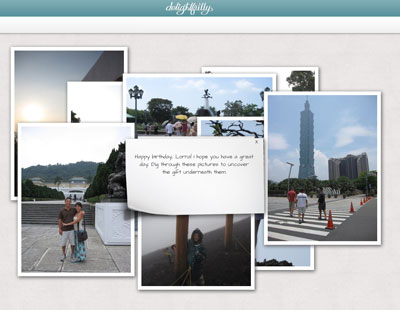 … Or Bring Them On A Scavenger Hunt Experience!
You can make the experience of unwrapping a gift even more special  by taking a loved one on a local 'virtual' scavenger hunt to get their gift. Where will you guide your loved one this Thanksgiving?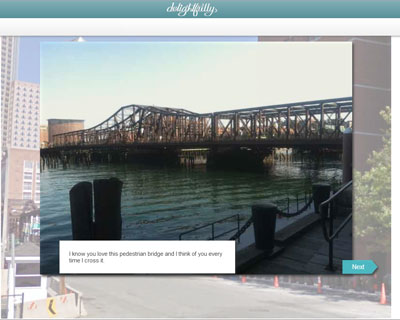 Try Delightfully For FREE
We struck a deal to get an exclusive coupon that lasts through November 30th so you can try Delightfully for FREE! Just enter "NOV12FREE" at check out. Click here to start creating a Delightfully experience!