With the holidays over and retailers start pushing out what didn't sell, it's time to look for the real bargains. First stop is always Amazon
.  Between Warehouse Deals
, The Outlet
and some savvy shopping strategy, there's always something to find.
While looking for a new kitchen faucet I came across this Warehouse deal. A Moen chrome tub faucet with diverter for under $10. This same model usually sells between $30 and $40. It's a standard size that fits over a threaded pipe (NOT the pop off kind). Easy to get crummy (in my house at least) but easy to replace.  If it's scratched, missing a part or doesn't work, I've got 30 days to return it.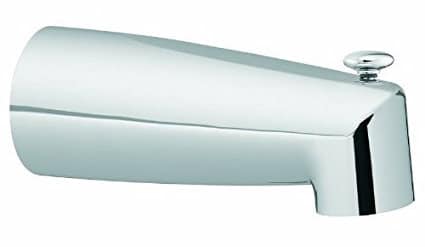 I've always wanted a pair of Naot sandals but the normal pricing (usually over $100) is out of my budget. This time of year, though, I can find old models of Naots at 50% or more off. Take this Patricia model. The beige, snake version is selling for $50 in most sizes.   And if your size or color isn't discounted, there are plenty more discounted Naot styles at Amazon
.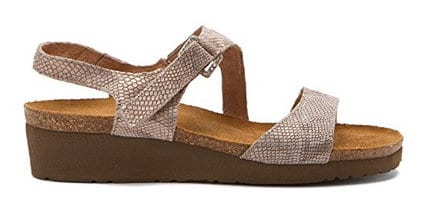 Cork and latex suede covered foot beds
All leather uppers
Long lasting EVA sole
Get Naot Sandals
Even at the low price of $21.99, this Pizon brand Egyptian Cotton Towel set is a steal.  It even beats the pricing at my favorite place for towels, JC Penney.  And I can say from experience with other household stuff I've bought from this brand that's the quality and wear is good.  So right now, the grey set is selling for $20.99.  Why just the grey set?  I don't know.  It's not only a trendy color AND never looks dingy.
100% Cotton
Set of 2 towels each size – total 6
Bath: 30 x 56 inches, hand towel: 18 x 30 inches, washcloths: 13 x 13 inches
Get Cotton Towels Set