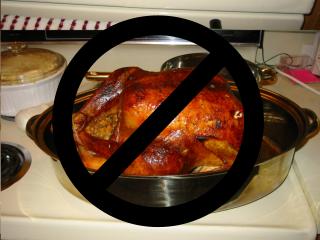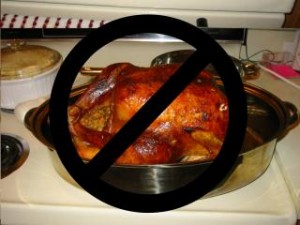 Not everyone likes turkey.  Plus there are vegetarian and vegan types who won't touch the stuff.  I'm going to post next time on vegetarian/vegan options but for this post, I'm talking "not-turkey."
Chicken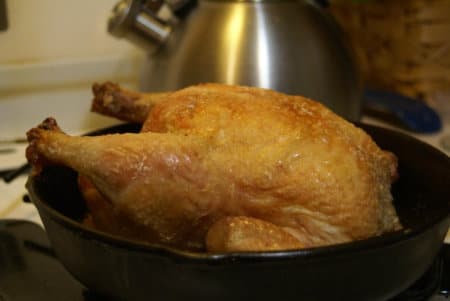 If you go solely by price, turkey is a real bargain compared to other meats – like half the price per pound.  But chicken is also inexpensive.  A few roast chickens are a great substitute for turkey especially since you can stuff them.  They take less time to cook, too.
Pork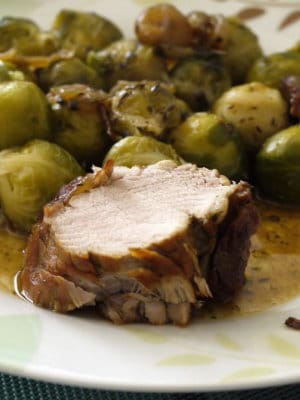 After chicken, pork is your best bet though it's almost twice the price per pound of turkey and chicken.  You might be able to get away with smaller portions, though.  Or, buy large if you can since the cost can be lower and you can have some for leftovers.  Or, cut off a section for another meal later. Plus, you can stuff pork and make gravy!
Ham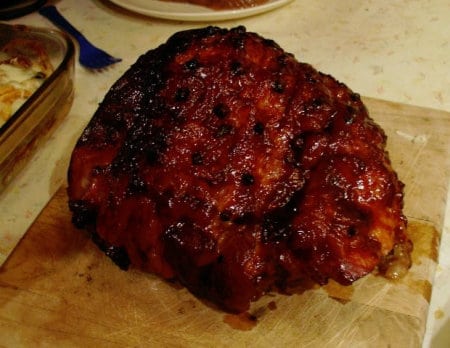 Hams are very popular for any holiday so you're likely to find special pricing. Try to pick a ham with the bone in for the best flavor.  But let's face it.  If you like ham, you'll take it bone or not.  One trick I learned from my mother-in-law is to slow roast the ham.  Place the ham (glazed first if you like) in a roasting pan with about an inch of water.  Cover with foil and cook in a 275 degree oven for several hours (25 minutes per pound).  The ham will be so tender!
Beef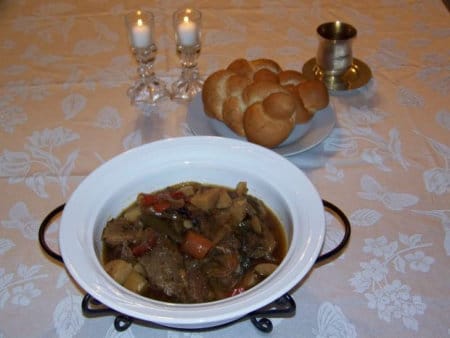 Beef is way too costly but if that's all you like, try something creative with ground beef.  A friend of mine made a meatloaf in the shape of a turkey on year.  Another year she made a ground beef and vegetable casserole (AKA Sheperd's Pie) and topped it with mashed potatoes in decorative shapes.  And I know several families where lasagna or special family recipes for soups or stews take center stage on Thanksgiving.
Sometimes we forget that Thanksgiving is about family and friends – not turkey. You can make any meal your Thanksgiving tradition.