Kids (and adults…) need a place to study. In fact, research has shown that having a "place" of your own encourages good study habits. Here are some easy (as in I could actually make these…) desk projects. Many make use of objects you already might have around the house – or only require a little money to create.
The link below each photo will take you to the instructions. Happy building!
DIY Desks
Parson Tower Desk
I was excited when I saw this one. Instead of putting together different pieces of furniture, I'm going to try using plastic shelving.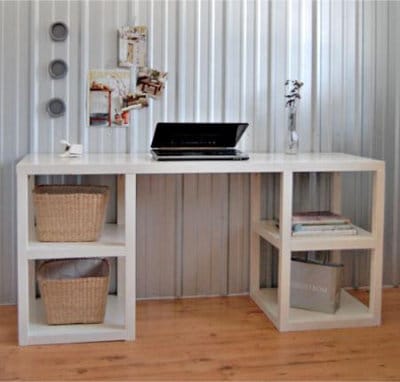 Trunk Desk
Why didn't I think of this? Great for younger kids who won't mind the lower height.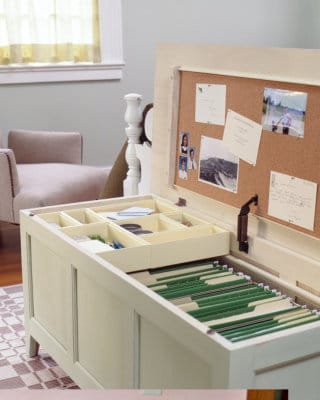 Wall Desk
While I like this idea, I'd be worried my kids would pull it off the wall… Still, good solution if you don't have a lot of floor space.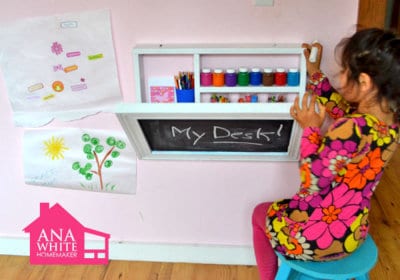 Wall Desk 2
Now this is more my style. The one pictured is kind of blah – and you don't have to edge the boards. I'll bet you could paint them (chalk paint!) for a sharper look.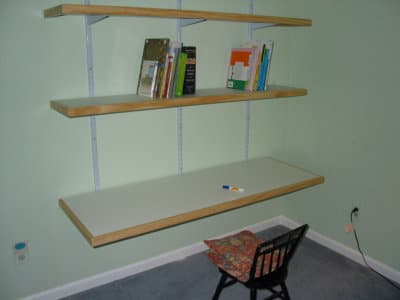 Modular Desk
Like the parson's desk, this uses furniture you may have for the base and a top board (or door). Simple…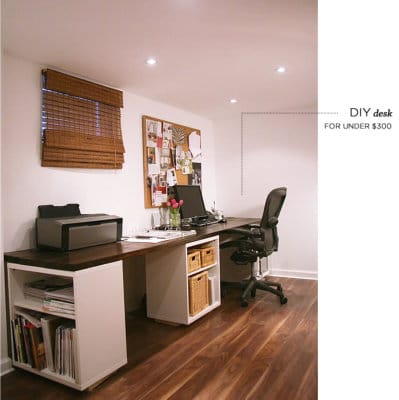 Portable Desk
You can build the box from scratch or use an artists paint box. Doesn't have to be from wood either. A sturdy decorated cardboard box would do the trick.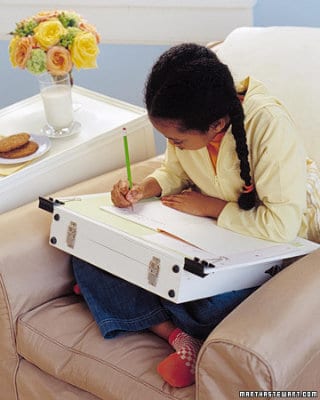 Bookcase Desk
Love this idea (all that storage, too!) especially in a room that the kids have to share. When they're fighting, they won't have to look at each other…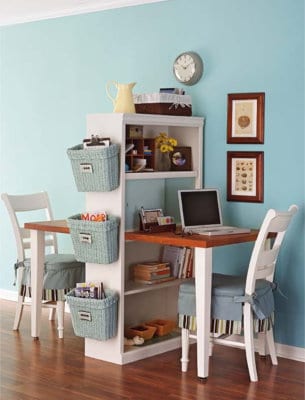 Crib Desk
OMG! This is so cute I can't stand it. What a perfect use for the old crib.