Whether you're providing a festive theme for a large event or are simply looking to enhance your dining room table, making use of attractive centerpieces is a great way to decorate without breaking the bank. From vibrant floral arrangements that burst with color and energy to sleek and sophisticated candle assortments, the possibilities are only limited by your imagination. With a bit of time and creativity, you can make stunning and affordable pieces that perfectly convey any mood.
1. Fresh Flowers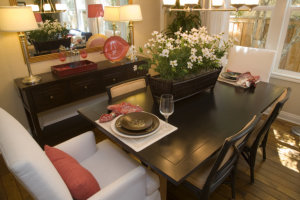 Breathing life into any room with fresh fragrance and natural beauty, flowers have long served as ideal elements of classic centerpieces. Large, professionally assembled arrangements can be expensive, so experiment on your own by assembling a few favorite stems in different vases and jars.  Group the containers together to center or line up on the table.  Or try placing smaller flower filled vases in a longer basket then top with Spanish moss for a "potted" look as pictured.
2. Potted Plants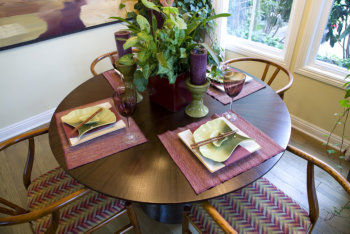 Flowers are certainly beautiful, don't forget about other types of plants! Potted plants tend to be a bit more sturdy than cut flowers, making them ideal for outdoor events. By planting herbs such as mint or lemon grass in a variety of thrift store teacups, you can create inexpensive centerpieces that add a pleasant fragrance to the air and can be given to guests as unconventional and memorable favors.
3. Fish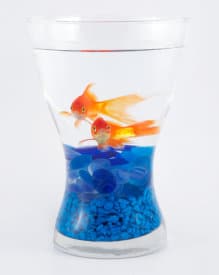 While incorporating fish into your displays may be expensive or irresponsible based on quantity and location, a fish can be a captivating addition to the right centerpiece. If you are willing to give a fish proper care and attention for the rest of its life, feel free to give it an interesting home!
4. Large Vases and Hurricanes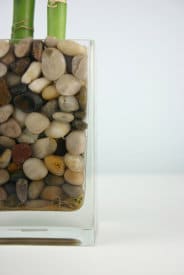 Vases tend to bring flowers to mind but savvy designers can see the potential in every glass cylinder. Candles, marbles, river rocks, sturdy pieces of fruit, glass holiday bulbs, pine cones; truly unique centerpieces can successfully feature just about anything you can imagine. Try filling the vase with colored marbles and water while nestling flowers at the top, or get creative and abandon the idea of flowers altogether. As long as you remember that there are no rules, you'll surprise yourself with unexpectedly lovely centerpieces.
5. Embrace Mother Nature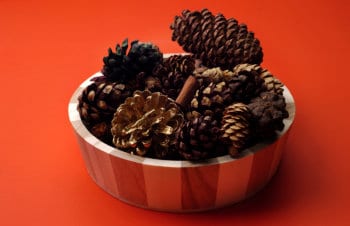 Celebrate the season with elements of nature. Vibrant red leaves, pine cones and festive gourds are perfect natural accents for almost every fall event and stems with tiny blooms are ideal for marking the start of spring. Take a walk outside to find an entire world full of inspiration.
6. Get Personal With Fun Photographs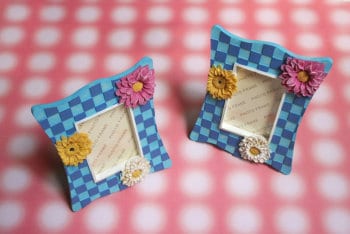 Nothing adds a personal touch to a centerpiece quite like a handful of well-chosen photographs, especially if you're decorating for an event. Pictures of a couple are fantastic for a wedding reception or anniversary party, while fun pictures of a child's life are great for family graduation parties. Fun, cheap frames will make them easier to display, but take care to find several different styles and sizes. A staggered, eclectic look is often much more appealing than uniformity.
7. Let There be Light
Nestle slender pillar candles in a vase with colored aquarium stones for a cheerful piece or float fragrant votives in bowls of water to set a subdued and romantic tone. Even if you choose not to light them, candles instantly bring a touch of elegance to every situation.
8. Tasty Treats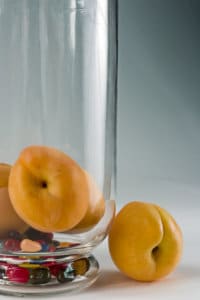 From a simple bowl of assorted fruits to elaborately carved melons filled with a variety of cut fruit, edible centerpieces are sure to please your guests. While it takes extra care to keep edible centerpieces looking healthy and fresh, the effort is always worthwhile.