Have you priced backpacks lately? Show these DIY backpack patterns to the kids and hopefully they'll fall in love with one of these unique designs (unique is still good, right?). They'll have something special and you can save some money! Follow the link under the photo for instructions.
Drawstring Backpack
Use canvas or parachute cloth for a simple and sturdy backpack.
Blazer Backpack
Keep your stuff warm! Notice the clever placement of the blazer pockets. Perfect for a cell phone.
Old Jeans Backpack
Start a trend! Of course, someone has to have really destroyed their jeans for you to get the raw materials for this one…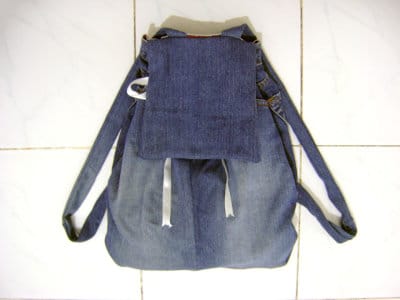 Oilcloth Backpack
Involves some sewing, but this is one nice looking backpack! The oilcloth is durable and waterproof.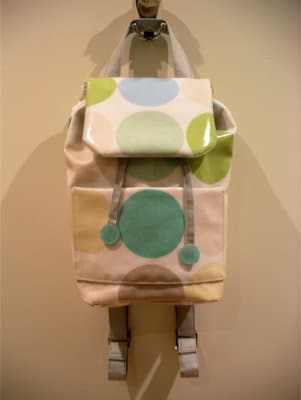 Old T-shirt Backpack
This t-shirt drawstring backpack is simple to make and ideal for younger kids who don't have heavy books to carry.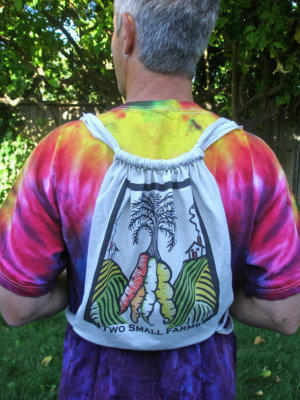 Lap Top Bag from Coat
Turn an old coat or jacket into a nice looking laptop case. Just about any heavy/strong material would work.