Today, more families are choosing to save money by eating at home. Cooking from scratch allows the cook to control the amount of sodium, sugar and fat in the recipe. Leftovers can be used for lunches or frozen for future use. It is easy to find recipes on the internet, but sometimes it can be difficult to determine which recipes are worth trying. Here are six proven budget-friendly recipes to try.
Kale and Bean Soup
http://www.marthastewart.com/338270/kale-and-white-bean-soup
At first glance, this recipe looks too simple to create an interesting soup. However, the few basic ingredients used are transformed into a surprisingly good hearty soup. Add sausage, ground beef or chicken for another layer of flavor. The only thing this soup needs to transform it into a meal is a nice slice of crusty bread. Make this recipe more budget friendly by using homemade stock and dry beans. Homemade chicken stock is simple to make, and it has superior flavor compared to canned broths.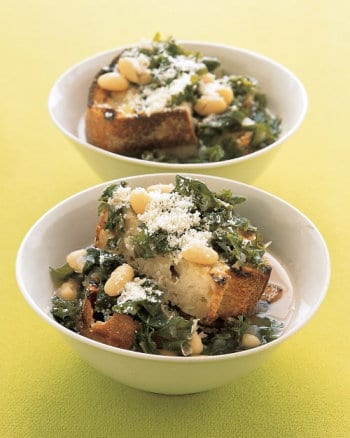 Hawaiian Chicken in the Low Cooker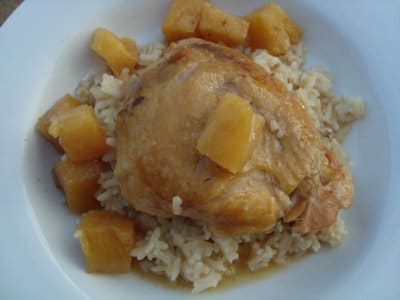 Beef Stroganoff Bake
http://www.cooks.com/rec/view/0,168,153186-246195,00.html
Casseroles are traditionally budget-friendly, and this recipe is no exception. Cream cheese and sour cream form the base of this quick casserole. It is a great choice for chilly nights when a hearty meal is required. Serve with a salad for a complete meal.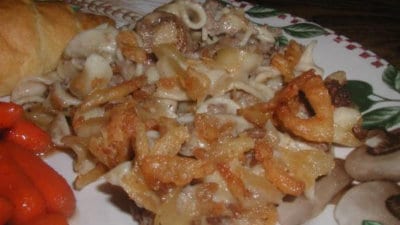 Chili
http://www.foodnetwork.com/recipes/ree-drummond/simple-perfect-chili-recipe/index.html
Everyone has their favorite chili recipe, and recipes vary significantly by region. Some areas insist on no beans, while others insist on no meat. Chili is a highly personal and adaptable recipe. This one, which includes both meat and beans, is a good place to start. Cornbread is an excellent dish to serve with chili since the flavors compliment each other nicely.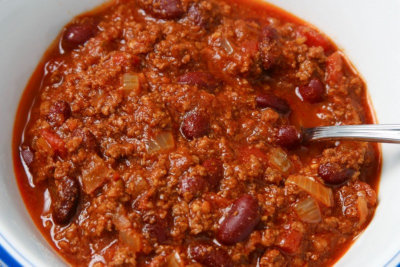 Ham and Cheese Sliders
http://www.annies-eats.com/2010/07/13/ham-and-cheese-sliders/
Take the basic sandwich to the next level with these little sandwiches. Ham, cheese and a homemade honey-mustard sauce transforms basic ingredients into something delicious. The recipe also works well with cheddar cheese substituted for the Swiss cheese.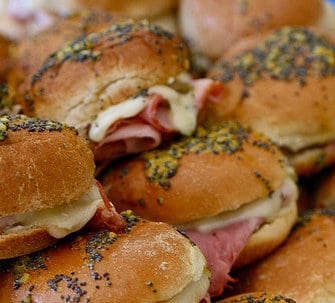 Pork and Chili Green Soup