Holidays can be hectic, so I've streamlined my decorating to include a tree and wreaths only! Wreaths are very versatile since you can put them anywhere and artificial ones are easy to store (I use garbage bags…). Here are a few ideas for decorating with wreaths – fresh ones or not!
Place on urn or flower pot.
Great for fresh or artificial wreaths.

Hang on back of chair.
If you don't have or can't find smaller wreaths, use candle rings!

Use as table centerpiece.
Add holiday picks or place extra ornaments around plain pine wreaths.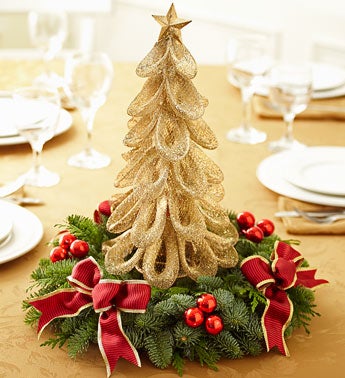 Spruce up your bed frame.
I love waking up to the smell of pine!

Decorate your car.
Okay…I don't do this, but I do smile when I see wreaths on other people's cars.