Things can get hectic at the end of the year – or any time of the year for that matter. So it's important to incorporate some relaxation strategies to de-stress. Since taking a long, hot bath doesn't always fit into our hectic schedules, you want to find something that's not only easy but works. Here are 5 proven methods to help you relax in no time at all.
Meditate
I'm not much for sitting still but I've heard too many good things about the benefits of meditation.  When I read you can get results in 5 – 10 minutes, I figured I had no more excuses.  The simplest way is to sit comfortably in a chair and concentrate on your breathing and counting each breath.  Alternate 10 deep breaths (4 count inhale, 7 count exhale) with your regular breathing pattern noticing the difference between the two.  At some point, put your hands on your abdomen which is what should be moving in and out (not your chest).  If breathing doesn't do it, pick some "mantras" – a positive phrase or affirmation – to repeat in your head.  Keep a pad handy for "interrupting" thoughts that you can't quiet.  Write them down instead and get back to meditating.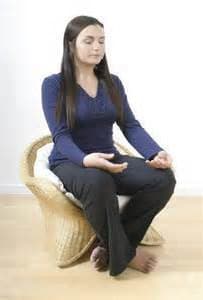 Laugh
Watch a funny video, read a few jokes or even remembering some funny events of the past will do the trick.  Even just saying "ha, ha, ha" out loud is enough.  Wave your arms or dance a little jig to enhance your DIY laughter (you'll probably end up really laughing at yourself, too…).  Whatever you do, you'll notice an immediate change in mood.  Laughing actually acts a lot like exercise working various muscles, increasing heart rate and producing those happiness inducing endorphins.  Laughter really is great medicine.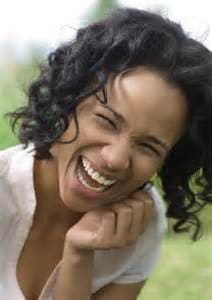 Visualize
Make a list of happy places you've been or places you imagine being happy ones.  Close your eyes and go there in your mind.  Visualize yourself walking/sitting/driving taking in the scenery, imaging the sounds and smells that surround you.  Consider it a "virtual" vacation.  Or put yourself in a difficult situation and "watch" yourself get out of it.  Made up or something you're currently facing, visualizing yourself being successful can spill in the real world helping you deal with a problem or situation.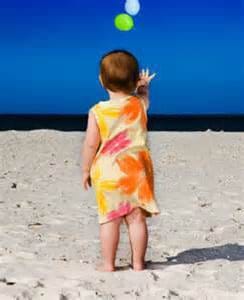 Gratitude
Stop the stress or negativity in its tracks by taking a moment to remember all that you have to be grateful for.  This can be difficult especially if you have pressing problems but research shows that grateful people are the happiest people no matter what life throws at them.  Start now with remembering the big and small things – your family, good health or just having a good hair day.  Some people keep gratitude journals listing something every day.  But just grabbing a scrap of paper or making a list in your mind when you need a break from it all will bring a ray of peace during stressful times.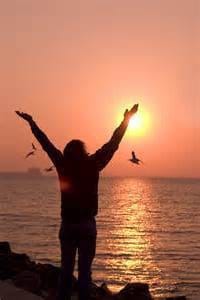 Nature
Just looking at nature soothes the soul.  If you can't get out for a walk or don't have a place outside to sit, find a window with a view or take a good look at the plant that's sitting in the corner.  No flora and fauna nearby?  Look to the sky or watch people flowing through the streets.  Study buildings or cars built with the products of nature by human hands.   Revel in the glory of it all and remember that there are pockets of beauty everywhere in the world.