If you've waited until the last minute to decide what to wear for Halloween, take a look at these quick, DIY ideas to get together in a jiffy.
Bumble Bee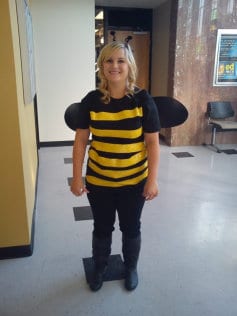 The basic bumble-bee costume is not only super cute, but it's also easy to design. Start with either a black sweat suit or a black leotard with opaque black tights. Create yellow stripes around your upper body with yellow or gold tape. Construct wings from coat hangers and either paper, felt or plastic wrap. Antenna are easy: just paint some wooden skewers black and hot-glue them to a black headband. Add some painted foam balls to the end for a "buggy" effect.
Mad Scientist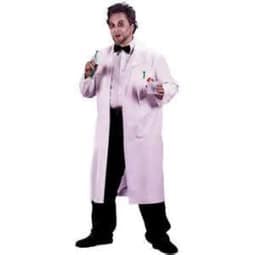 Be the creepiest guy at the party in the mad-scientist outfit you made yourself. Start with basic slacks and a plaid shirt. Add a bowtie and a white lab coat, before topping it off with a pair of goggles on your head. Add an extra creep factor by carrying a beaker filled with creepy crawlies, such as gummy worms!
Raining Cats and Dogs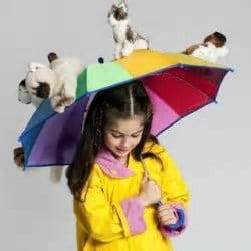 You'll be wearing the costume everyone's talking about in this getup you customized yourself! Start by wearing a raincoat and galoshes. Find a matching umbrella and attach stuffed dogs and cats – as many of whatever types you like – to the top of the umbrella. Just make sure you're not superstitious if you plan on wearing it in the house!
Rainbow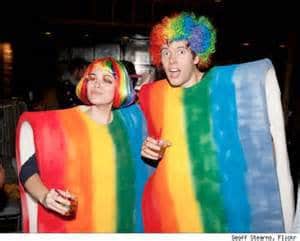 You'll definitely make a statement by dressing as a rainbow for Halloween. Paint a white shirt and pants or a plastic or cloth tablecloth with rainbow-colored stripes. Top it off with a red wig, green or yellow face paint, a blue belt and orange shoes.
Garbage Bag Witch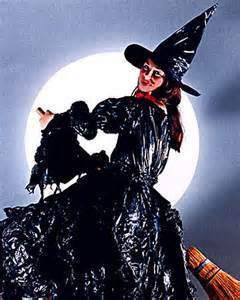 Ten garbage bags is all you need to get Halloween ready. Follow the instructions at Martha Stewart or use your imagination to fashion this "disposable" costume.