Doctors have found that genetics only account for a third of how you age. That means the other two thirds are up to you.
We all know that eating well, exercise and avoiding bad habits will keep us healthy and help our body age well. But there are other ways to keep that youthful glow going a little longer. Best of all, they're pretty simple, you can do most them yourself plus you don't have to spend a fortune.
Consistent Skincare Routine
You don't need to do a lot. You just have to do it every day. Wash your face every night to remove make-up or just the day's grime. Use a wash cloth or gentle buffing sponge to remove dead skin cells (and the daily abrasion helps build collagen) then smooth on a night cream.
No need to spend a fortune, either. Olay makes some of the most highly rated facial washes, night creams and serums. My favorite is the Total Effects line which includes the latest and most effective anti-agers, moisturizers and anti-oxidants. It's suitable for all skin types and comes in a fragrance free version for those with sensitive skin.
In the morning, wash again or, if you have dry skin, a splash of water will do the trick. Top with…
Sunscreen!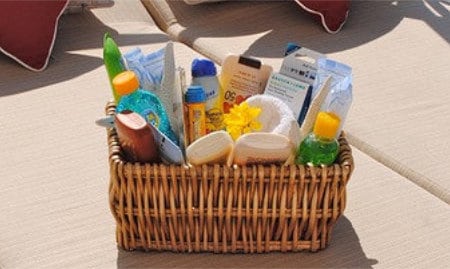 You MUST use at least SPF 30 sunscreen daily. Rain or shine, indoors or out! If your skin is sensitive, look for formulas with zinc oxide or titanium dioxide which rarely irritate skin. Or, look for fragrance free sunscreens with a mix of physical and chemical sun blocks. Actually, those are good guidelines sensitive skin or not.
If your skin is on the oily side, you'll have to do some trial and error. One type you can skip are those meant for face and body. They're usually much too heavy to use on facial skin. If you can't find a good lotion, try a sunscreen spray or powder.
Ideally, you're supposed to reapply sunscreen every few hours – even if you're not swimming or sweating it off. But if you're inside most of the day or just making occasional trips out, use a light spray or powder sunscreen that you can apply over make-up. Or wear a hat with a brim that shades your face. And don't forget your sunglasses. While you can find sunscreens that you can use on the eye area, they can still cause your makeup to slide off. Sunglasses are a much better look.
Not Just Your Face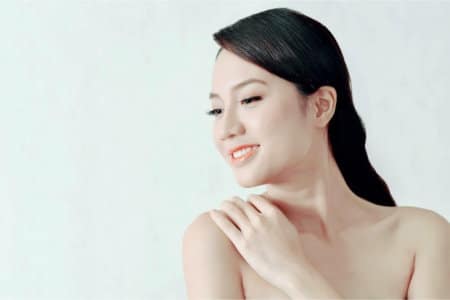 When I was a teen, a MaryKay advisor told me to treat my neck as well as my face. In other words, that night cream and sunscreen needs to be applied under the chin, on the neck and all the way down to your chest. Best. Advice. Ever.
Another thing I picked up was to put hand lotion and chapstick on at night/before bed. Even if I "forget" during the day to soothe my chapped hands or lips, the night time ritual kept things from getting too out of hand (ha…). Doesn't hurt to slather on body lotion at night and after a bath or shower either. And don't forget your feet. They like a little lotion just as much as the rest of you does.
Your Smile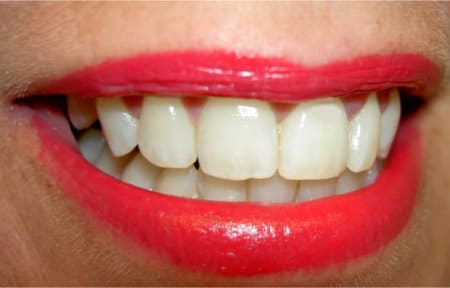 I never paid much attention to my tooth color. But once, when I was playing around with pictures in a photo editor, I whitened the teeth on some of my older relatives because I thought they looked a little dark. When I was finished, I was shocked to see how much younger they looked!
You don't need super-white teeth to look youthful – you just need to remove the stains before they're past the point of no return. Regularly use a whitening toothpaste for one (night) or both of your twice daily dates with a toothbrush. And if you can, rinse your mouth after drinking red wine, coffee, tea and other tooth strainers (like my herbal cherry tea…). Whitening strips are an option, too, if you can stand having tape on your teeth. But good, regular dental hygiene does wonders.
Flattering Hair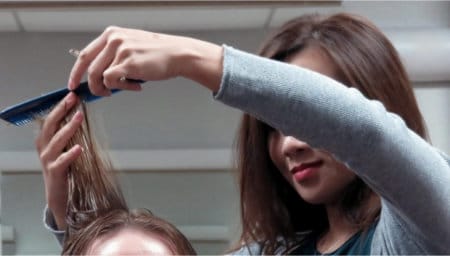 If you're going to splurge on something, make it a good haircut. It may take a while for the stylist to get to know your hair and what works best for your hair type, face shape and lifestyle, but it's worth it. Once you find "the" hairstyle, your stylist can tweak the length or shape now and then for a different look if you get bored.
One thing you can save on is hair color. At home formulas are excellent these days. If you have trouble touching up the back of your head, try applying the color to the roots with your head turned upside down. Or section hair in the back and "smush" the color into the base of each section. And only comb through during the last few minutes if you need to refresh your ends.