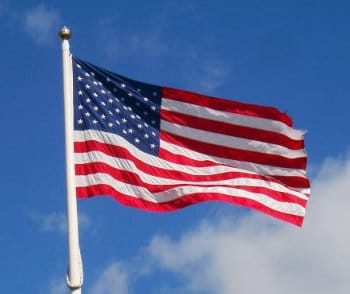 An official US holiday (and a day off from work!) July 4th is traditionally celebrated with fireworks and family get-togethers, we sometimes forget the history behind the holiday.  Here's a little refresher and some fun facts about the 4th.
July 4th marks the signing of the Declaration of Independence by the Second Continental Congress in 1776. The then 13 colonies wanted to be recognized as a separate country from Great Britain.
Thomas Jefferson wrote the first drafts for the Declaration between June 11 and 28, 1776.
The decision to declare independence actually took place on July 2, 1776 and some historians believe that is the actual date that should be called Independence Day.
The Declaration was signed about a year after the colonies began fighting for their independence.  This war, the American Revolution, continued until 1783 when the colonies won their freedom.
The Declaration puts forth the ideals of individual liberty and included a list of grievances against Great Britain that encroached on these liberties to justify the need for independence.
1791 is the first recorded use of the term Independence Day.
Two of the signers of the Declaration of Independence, John Adams and Thomas Jefferson, both died on July 4, 1826 – the 50th Anniversary of the signing.
The population in the colonies in July 1776 was estimated to be about 2.5 million.  Today, there are almost 320 million people in all 50 states.