Let's be honest: Fees suck. It's bad enough having to spend money we often don't have for things we can't avoid. But once extra fees get tacked on top, our entire budgets can be blown out of the water. Fortunately, there are ways to get around a lot of those extra charges, and we've highlighted 20 of them below:
1. Shipping Charges
Sometimes there's no way around those pesky "shipping and handling" charges that can often as much as double the price you pay for an item. One way you can sometimes get around them is by Googling the store's name followed by "free shipping coupon." And if you shop wisely, you can also watch for retailers that offer free shipping sales periodically, or even subscribe to services such as Amazon Prime. Even though you pay a membership fee, the shipping savings can more than pay for it in a year's time.  Just note that "handling" charges are different from shipping charges – and there's usually no way around those.  If you find a store that charges separate handling fees, don't shop there!
2. Hotel Snacks
Most of us know to avoid the hotel mini-bar at all costs. That bag of pretzels or mini-sized bottle of wine can add significant costs to your bill. Be aware that mistakes happen, and scrutinize your hotel bill to make sure no extras got tacked on that shouldn't have.  Also be aware of those water bottles sitting out on the bar that may look like a nice little gift, but that you'll be charged for drinking. If there's no price tag on the bottle, call the front desk to ask if it's a freebie or not.
3. Double Gratuity
When staying at a hotel, be aware that some automatically tack a gratuity onto your bill. Since there's really no reason to tip room service or the housekeeping staff twice, be aware of the hotel's policy before leaving a few bucks on the dresser.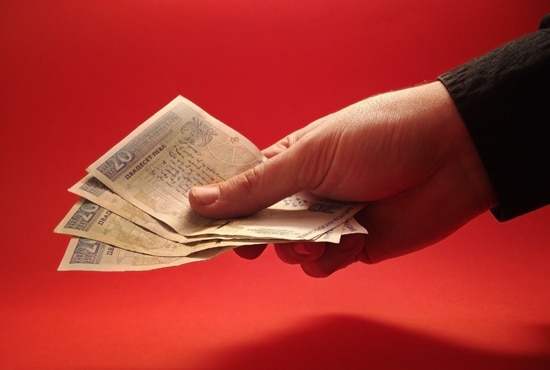 4. Gift Card Fees
You can lose a lot of the value of your gift card if it charges a purchase fee that can often range from $4 to $7. Most store specific cards don't have these fees but those offered by major credit card companies do.  But "anywhere" gift cards might sometimes be the best choice.  Shop around/see what the purchase price is and choose the card with the lowest price.
5. Resort and Rental Car Fees
You may think you've found the best deal for that special hotel stay or car rental, but some of them charge extra hotel "resort" fees or fees to use a car rental airport kiosk. Also be aware of return times on cars so you don't get charged for an extra day.  So before you book, search for those that offer either lower or no fees.
6. Booking Fees
Airlines often charge passengers extra fees for booking flights via telephone. Sad that nowadays, talking to real people will cost you.  You can avoid those surcharges by booking online, and sometimes you'll even get a better overall fare for your flight, too.  Or investigate fee free travel agencies who will look for and book the flights for you.
7. Parking Fees
When hotels charge extra fees to park in their lots or garages, those extra charges can eliminate any savings you think you're getting for your room. If you can't get around it, see if you can instead park on a nearby street or even a city-owned garage near the hotel.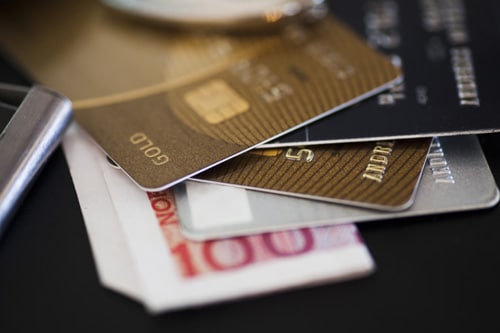 8. Flight Headphones Charge
It seems like you have to pay for any extras on a flight nowadays, and that includes headphones. Instead of paying for the airline's low-quality headphones, bring your own to protect your ears in-flight. Headphones that fit your phone or mp3 player usually fit the airline's jacks.
9. Checked Baggage Fees
Various airlines have differing policies when it comes to paying for checked bags. Some allow one per person only but more and more are charging for any checked bag!  Make sure you investigate what you'll be paying per bag before you pack, and if necessary try to squeeze it all into a carry-on bag.
10. Hotel Internet Access
While many cheap hotels offer free Wi-Fi, their mid- to high-end counterparts often charge for Internet use. Or, you'll find a free, slower service and the option to pay for a faster connection. These fees can often be avoided for those who are part of the company's loyalty program, but you can also ask for a courtesy waiver at the front desk. It can't hurt, anyway.  Or, if you have a smart phone with a data plan, check for a wi-fi hotspot feature. That way, you can use your phone's internet connection with your tablet or computer. Tip – keep the phone connected to the charger so the battery is charged when you're ready to go.
11. Priority Boarding
Some airlines offer free priority boarding to those passengers who pay to upgrade their seats, as well as those who are members of their loyalty programs. If you don't fall into those categories, just board with the rest of the passengers. Boarding a few minutes early isn't worth the cost unless you have a large carry-on you want to make sure stays with you. And remember – if you have infants or are handicapped, you're often allowed to board early anyway.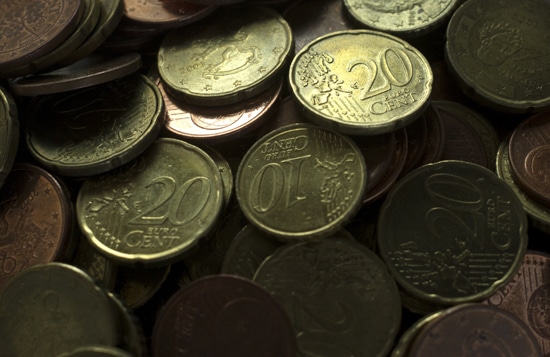 12. Credit Card Annual Fees
Be aware of credit cards that charge hefty annual fees – typically travel cards that give you airline or hotel points, which can definitely eliminate any savings you might be getting with a lower APR – and if you don't use the points all that much. Shop around for the card that truly offers the best value. If your current card does have a fee, try calling customer service and requesting a waiver. If your request is denied, threatening to close the account will often get you transferred to a specialist who has the ability to refund the fee.
13. Credit Card Interest
If you can't pay your balance in full each month, interest often cannot be avoided. But that doesn't mean there's no room for negotiation. Call your lender and ask for a lower APR, even if that means you have to threaten to transfer your balance to a company offering you a better deal. Just be prepared to stick to your guns if the answer is no. And remember – when you do a balance transfer look for one with a promotional interest rate for several months that will help you get that debt paid down faster.
14. Other Credit Card Fees
Everyone makes a mistake when it comes to charging and paying. But if you're otherwise in good standing with your bank—especially if you're a long-time customer—you might be able to get a courtesy adjustment of that late fee, over-limit fee or overdraft charge. Don't call and throw a fit, as you'll catch more flies with honey than with vinegar. Just call and politely request the adjustment.  I've done it – and it often works.
15. Foreign Transaction Fees
You may not be aware, but many credit cards charge as much as 3 percent extra for purchases made outside of the United States. If you travel a lot, review your current accounts and use the card that offers the best deal when you travel abroad.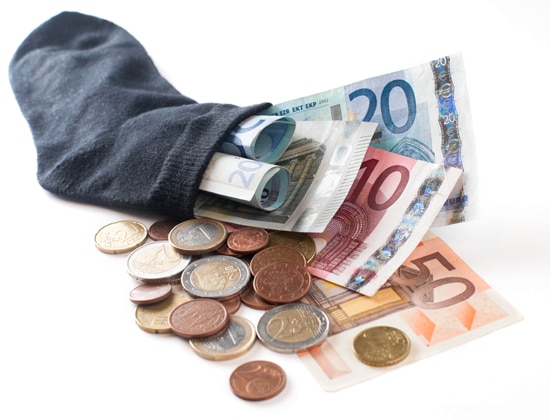 16. Checking Fees
Many banks now charge a fee just to hold a checking account with them. While some charge an annual or monthly service fee, others only charge you if your account is inactive or falls below a minimum balance. Your best bet is to switch to a bank that offer free checking.  Of course, if you don't need checks, set up a new savings account instead and use that account to pay electronically. Since you'll have an ATM card for this savings account, don't keep a big balance – just enough to cover your bills and whatever is needed to keep at your minimum balance (if there is one).
17. ATM Fees
Paying an average of $3 each time you use an ATM can certainly add up over time. First check with your bank about where ATM withdrawals are free of charge (usually only at bank ATMs) or if you're allowed a certain number of ATM transactions per month without charge (and try to stay within that limit).  If their policies don't work for you, look for banks that have more generous ATM policies, or better yet one that refunds all ATM fees charged when you use another bank's ATM.
18. Modem Rental Fees
There's no reason to pay your Internet Service Provider a fee to rent your router or modem when you can purchase your own for about $50. Your savings will pay for the purchase in less than a year. You will have to configure the device yourself but most manufacturers' make setting up easy. And if you need to do something more complicated, you can call the manufacturer for help.
19. Mobile Phone Fees
Phone companies are notorious for charging fees, whether it's for early termination, overages or upgrades. Sometimes there's no getting around these extra charges, but you'll never know unless you ask. So go over each charge before signing any contract and review your monthly bills for overages.
20. Internet and Cable Charges
You've likely at some point received a "limited time" promotion from your cable or Internet provider when you signed up for new service. And you also have likely seen that charge be dramatically increased after your first year of service. Instead of sucking up the increase, try calling your provider and inquiring about cheaper options. Before you call, do your homework and be familiar with cheaper deals offered by competitors, and don't be afraid to mention your other options.