Some days, it's hard to stay focused. You're tired and stressed about deadlines and upcoming projects. Or your distracted with all the activity in the office even if you're working from home.
So take a break and try one of these two free websites that offer a simple and pleasant way to take a break and get a work boost.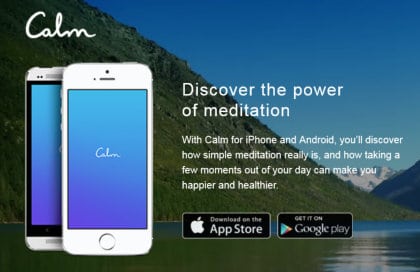 An "Internet sanctuary" website (or there are apps for Android and iPhone) you pick a time limit and the nature scene of your choice (beach theme, mountain theme, rainforest theme, etc.) then sit back and enjoy. The soothing sounds of nature, combined with the stunning scenery can help you feel more relaxed and able to take on the day. Be careful, though, it might just put you to sleep in your office chair!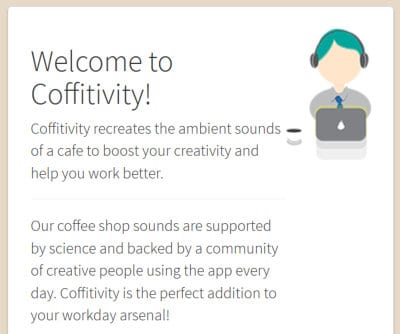 Ever wonder why so many people like to work in coffee shops?  Research has shown that with the right combination of noise and activity, you can boost productivity and creativity. And it turns out that coffee shops provide the ideal combination.  While there is a premium package of sounds you can purchase, a few are free.  So pick one and get that coffee shop ambiance wherever you are.