Just like any other morning, you wake up and head into the bathroom. But this particular morning when you glance into the mirror, you're horrified at the volcano that's erupted on your face during the night. Or perhaps you live with acne on a daily basis, having spent mounds of cash on any number of over-the-counter treatments that never seem to work. Either way, acne remedies can be expensive, they don't always work, and they can also have unfortunate side effects. Fortunately for you and everyone else who's ever awoken to an unwelcome zit, there are tried and trued home remedies that not only work, but don't cost a mint. Here's a few of our favorites:
Apple Cider Vinegar
Apple cider vinegar actually kills the bacteria that often cause acne. The alkaline substance balances the pH of your skin, which makes it inhabitable for bacteria. Plus, the vinegar is a great natural astringent, so it dries up excess oil—just be careful you don't use too much! Overuse can cause the sebaceous glands in your skin to overproduce oil to compensate, which can trigger a new outbreak.
When applying apple cider vinegar, don't use it straight from the bottle. Instead, combine one part vinegar to three parts water. Then, simply dip a cottonball into the solution and apply it to your blemish(es). Wait at least 10 minutes before removing the cotton ball. Reapply the remedy several times a day, but make sure you thoroughly wash your face after each use.
Baking Soda
Since baking soda can gently exfoliate your skin, it not only removes dead skin cells but also clears your pores and regulates your skin's pH balance. Plus, baking soda also serves as a mild anti-inflammatory and antiseptic. Just create a paste using one or two teaspoons of baking soda and a small amount of water. Apply the paste to your skin for a few minutes before rinsing. Don't use this remedy more than once or twice a week.
Garlic, Aspirin and Probiotic Yogurt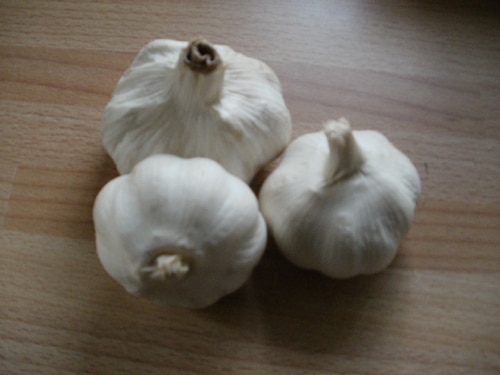 It may sound like an odd combination, but these everyday household items can be combined to create a potent acne treatment. Simply crush four garlic cloves into a fine pulp, then use a mortar and pestle to crush six non-coated aspirin tablets into a fine powder. Mix the garlic and aspirin with ½ cup plain probiotic yogurt, then smear the mixture onto the acne-affected areas of your skin before rinsing about 15 to 20 minutes later. Refrigerate any leftover mixture to use again later.
How does this work? Well, it has to do with the chemical properties of the three ingredients. Garlic contains sulfur, a drying agent that has been used to treat acne for more than 50 years and is included in popular products such as Clearasil.
Aspirin is also known as salicylic acid, a key ingredient in many acne-fighting products, including Oxy Clean. Finally, more recent studies indicate the healthy bacteria found in probiotic yogurt not only kill the bacteria that causes acne, but also reduce skin inflammation.
Oatmeal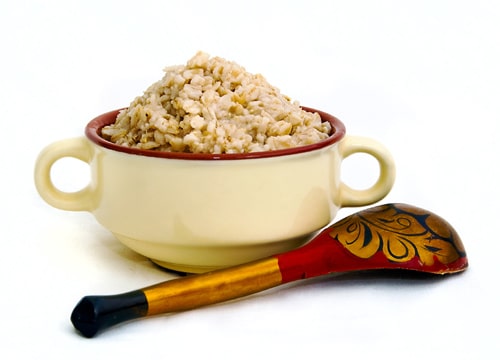 More commonly eaten for breakfast, oatmeal also reduces acne by not only cleaning pores but also absorbing excess oil and exfoliating skin. Just mix a teaspoon of honey and juice squeezed from half a lemon with a cup of cooked oatmeal. Rub the mixture on your skin and rinse after 30 minutes. Reapply once or twice each week.
Toothpaste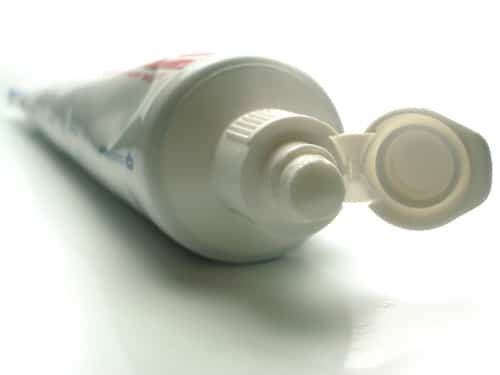 Did you know the same toothpaste that prevents cavities and gingivitis can also clear acne? To use one of the simplest home remedies, just apply a small amount of white toothpaste onto the affected areas before you go to bed. While you sleep the toothpaste will dry out the acne and reduce swelling. You should see significant results within just one to two treatments.
Potatoes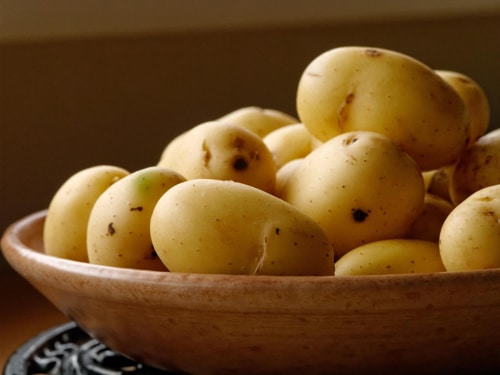 Yes, that would be the same vegetable used to make French fries. Because potatoes contain potassium, sulfur and phosphorus—all elements that help reduce acne—they are actually wonderful acne treatments. Just grate one raw potato and rub the pulp and juice in a circular motion on your face for several minutes. After letting it dry for 15-30 minutes, just rinse it off with warm water.
Cinnamon and Honey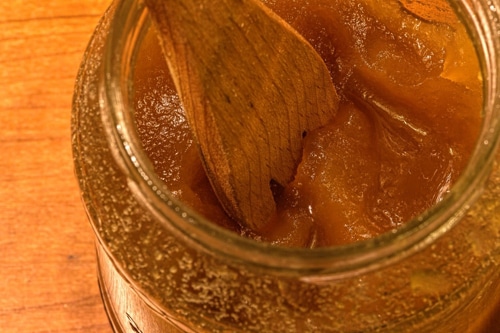 You can make a mask with these sticky and spicy substances, and be shocked by the positive results. Because cinnamon has antimicrobial properties, it helps to control bacteria. Meanwhile, honey is a natural antibiotic that can totally wipe out your zits.
Just mix two tablespoons of honey with one teaspoon of cinnamon. Once you've formed a paste, apply it as a mask to your face or use it as a spot treatment. Wait 10-15 minutes before rinsing and patting dry your face.
Egg Whites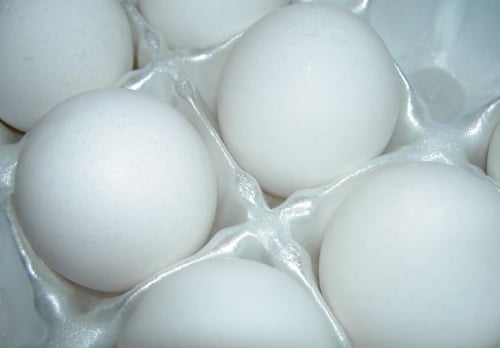 Egg whites can not only reduce acne, but also fade scars left by previous breakouts. Since egg whites are so full of proteins and vitamins that combat acne, they are great at rebuilding your skin cells. Likewise, egg whites soak up excess oil, reducing the sebum that bacteria feed upon.
Just mix two or three egg whites (remove the yolks) with a whisk, and let them set for a few minutes. Cover your face with the mixture, particularly focusing on problem areas of your skin. Apply three to four layers, allowing each layer to dry before applying the next. Wait about 20 minutes before rinsing the mask. When you're finished, don't forget to moisturize.
Orange Peel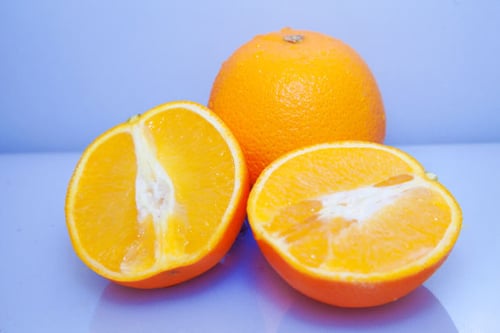 Not only are oranges great for juice, but their high content of Vitamin C and citric acid serve as a great astringent for your skin. Plus, Vitamin C promotes new skin growth, which adds to the overall health of your complexion.
Just grind up the peels from two oranges and add a small amount of water to create a paste. Apply to your problem areas and wait for 20-25 minutes before rinsing.
Banana Peel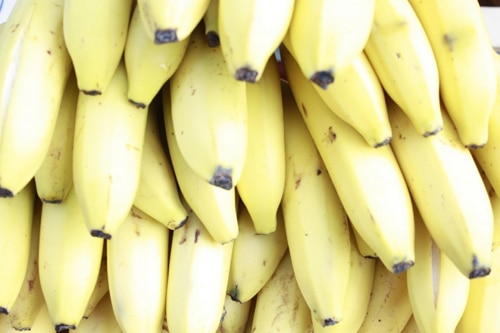 Banana peels contain a substance called lutein, which serves as a powerful antioxidant, reduces swelling and inflammation and even encourages new cell growth. Simply rubbing a banana peel on your face can reduce the redness and discomfort associated with acne. It's that simple. Once you've rubbed the banana peel in a circular motion over your whole face, wait at least 30 minutes before rinsing.
Papaya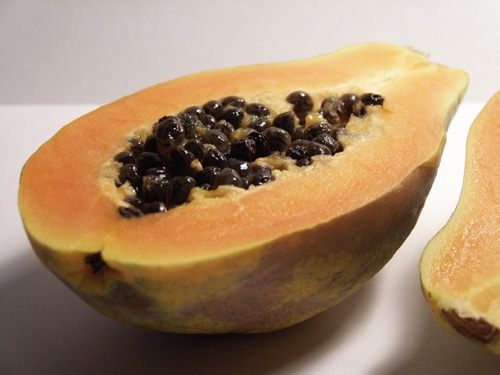 Have you ever noticed how many beauty products contain papaya? It's not just because the tropical fruit smells good. In fact, raw papaya is a great all-natural acne remedy that not only removes dead skin cells, but also excess lipids on the surface of your skin. Plus, papaya contains an enzyme known as papain, which reduces inflammation and helps prevent pus from forming.
To get the most benefit, mash up the flesh of one papaya, then rub the puree on your skin, leaving it for 15-20 minutes before rinsing with warm water.
Aloe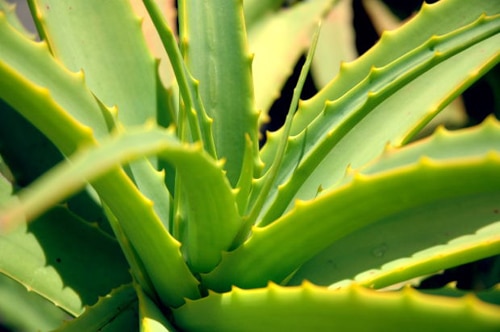 You've probably used aloe on a sunburn, but it's also great for fighting acne. Just cover your problem areas with aloe vera gel. It's that simple. The healing properties of aloe will not only work as an anti-inflammatory to reduce redness and swelling, but it also holds antibacterial properties.
Lemon Juice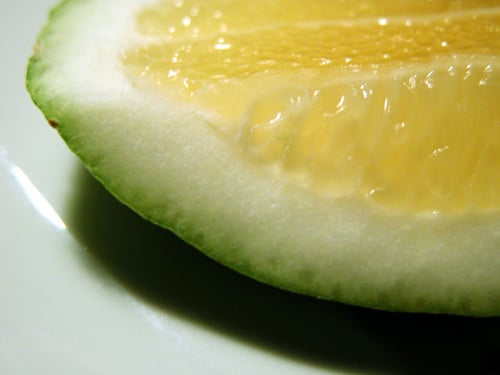 Like oranges, the vitamin C and citric acid contained in lemon juice not only exfoliates your skin, but helps healthy cells regenerate. More importantly in treating acne, however, are the astringent properties of lemon juice.
To apply, all you need is one tablespoon of lemon juice. Dab it onto problem areas with a cotton ball or a Q-tip. If it stings, try mixing it with a small amount of yogurt. Make sure you rinse off any lemon juice before going out into the sun.