According to the U.S. Department of Agriculture, the average American family of four now spends between $727 and $1,303 on groceries each month. It's no wonder that people are looking for new ways to spend less on food while still eating as healthy as possible. But aren't you sick and tired of spending hours clipping coupons, only to find most of them are for insignificant savings or items you'll never need or use? Savvy shoppers know how to rake in the savings without picking up a pair of scissors. Check out these 12 ways to save on groceries, no coupon required:
1. Watch for sales
Almost everything – meat, bread, produce, condiments, coffee, cereal, pet food, paper products, etc. – goes on sale at least occasionally, and some go on sale at regular intervals. The best way to reduce your grocery bill is to shop during sales.
2. Shop Midweek
Shoppers find more items on sale when they shop midweek. Plus, the most popular sale items, such as detergent and cereal, are far less likely to be sold out Wednesday than on Friday or Saturday. Some stores even offer extra mid-week sales to entice shoppers on slower days.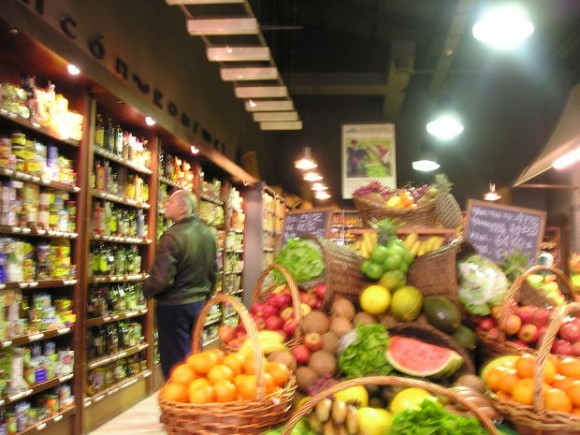 3. Buy In-season Fruits and Veg
You may love to eat grapefruit in November, but you'll find you save a bundle buy purchasing fruits and vegetables while they're in their peak growing seasons. For example, squash, peppers and cucumbers are best bought in the autumn months, while grapefruit and asparagus are typically summer items. Save your mango purchases for summertime, and instead buy oranges in the winter.
4. Shop on Mark-down Days
As the meat and produce managers at your local grocery store when they reduce prices on perishable foods in order to sell more before they expire. Then just plan your shopping trips on those days.
5. Download Deals
In just a few minutes, you can download electronic coupons from grocery stores and coupon sites. For example, Kroger allows customers to load coupons to their Kroger Plus cards, and websites such as Smartsource and Redplum provide electronic versions of most coupons.
6. Savings Apps
Try apps such as Favado, which not only lists all current sales on your favorite items, but also alerts you if another store offers a lower price; or Coupon Sherpa, which displays all current coupons right on your phone.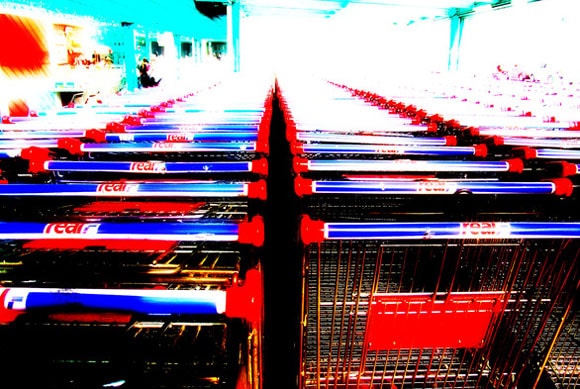 7. Stock Up During Sales
Canned items, such as canned fruits and vegetables, tomato sauce and beans, can be stored for up to a year, so stock up on canned foods whenever they go on sale. Don't save stockpiling for canned foods only however. Identify the 10 or 15 items your family uses the most, particularly the more expensive products, and begin to track how often and when they go on sale. Then, when the items are on sale, buy enough to last until the next sale. Even many perishable items can be frozen to last longer. Just remember you won't save money if you guy so much you have to throw some out.
8. Buy Store Brands
Most food items are now available in store brands. Usually, the store-brand version costs less than the name brand after a coupon is applied. The best part, you'll rarely notice any difference apart from the label.
9. Don't Impulse Buy
It may seem a no-brainer, but stores spend money on fancy displays knowing full well that shoppers have a hard time resisting. Stay away from the aisle end caps and big displays, and while you're at it, make a shopping list and stick to it.
10. Use Store Loyalty Programs
If your local grocery store requires you to have its loyalty card to take advantage of the best sales, don't pass up the opportunity to save. Most cards are free and issued on the spot by providing some basic information: name, address, phone number, email, etc. Some programs even offer bonuses, such as discounts on gas when you use the card. Others allow you to select online coupons and store them on your loyalty account, offering an automatic discount at checkout.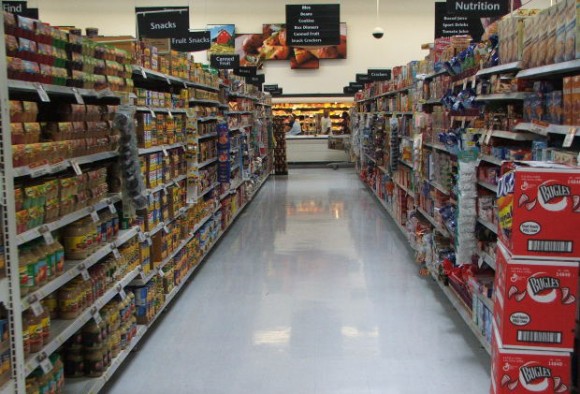 11. Shop at Various Stores
While it's common to always shop at the same store out of sheer convenience, most people have access to at least two grocery stores, as well as Wal-Mart, Target and even discount grocers such as Aldi and Save-a-Lot. Mix up your shopping routine occasionally to see if another store may offer your favorite items at a lower price. Discount grocers even offer daily deals on staples, including produce and store-brand products. And contrary to popular belief, these discounted items are usually the same quality as their more expensive counterparts.
12. Never Shop Hungry
It's no secret that you're less likely to resist unneeded foods – or you might just buy too much – when you're hungry. In fact, plenty of surveys suggest that shoppers will buy 20-percent more if they visit the store on an empty stomach.
What is our best advice for saving on groceries without clipping coupons?