It's no secret that it can cost a bundle to shop at Whole Foods. After all, the popular grocery chain isn't commonly referred to as "whole paycheck" for nothing. But a savvy shopper can still buy all the goodness carried by Whole Foods without breaking the bank. Here are some money-saving tips that can make your organic shopping experience an affordable one.
Shop on Wednesday
Whole Foods sales generally run from one Wednesday to the next, so you can often catch double the sales by shopping on Hump Day. You'll still want to watch for specific sale announcements, since stores usually offer one-day or weekend sales, as well.
Watch for Coupons
Before planning your Whole Foods shopping trip, monitor local sales flyers and coupons online. You can also pick up a copy of The Whole Deals circular as you enter the store. The grocery chain also offers a newsletter, in which it publishes info on even more sales and specials, and if you sign up for the free newsletter, you'll even be entered to win a $50 gift card.
Remember Manufacturer's Coupons
Whole Foods doesn't only accept its own coupons, you can also save with manufacturer's coupons. Familiarize yourself with brands carried by your local grocer, and search for coupons for those products in the Sunday paper or on websites such as coupons.com. You can even email many companies and request coupons via mail or email.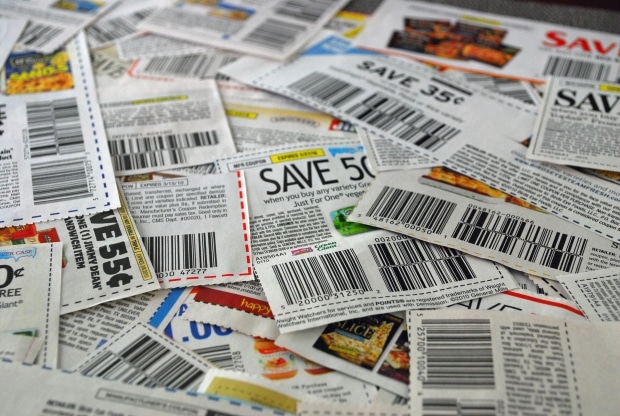 Seek Unadvertised Sales
Most Whole Foods stores offer unadvertised "one day" sales, although the on-sale items and days offered vary by store and season. Ask customer service about upcoming sales and plan your shopping trip on those days. Plus, if you follow your local store on social media, you can often find out about even more surprise sales. While you're at the store, keep an eye out for yellow tags that designate sale items, some of which may not be advertised.
Bring Reusable Bags
Whole Foods will subtract 10 cents off for each reusable shopping bag you use at checkout. The per-bag discount can add up over time if you bring several each time you shop.
Buy 365 Every Day Value
Whole Foods' own brand of products, the 365 Every Day Value line, is usually cheaper than most of the exclusive brands found in the store. By watching for the 365 logo, you can know when to compare the brand to similar items.
Try Before You Buy
Whole Foods offers a liberal "try before you buy" policy, which can prevent you from spending money on groceries you may not even like. The policy applies to just about everything in the store, so before you buy something you haven't had before, ask an employee if you can try a sample. Often they will open items for you to sample, and may even let you take the rest of the opened product home as a freebie.
Buy Bulk First
Buy as many Whole Foods groceries as you can in the bulk section, usually located in one of the store's corners. Most of the prices are less than prepackaged versions of the same foods,, plus you can ensure you're not buying more than you actually need. Most Whole Foods bulk sections include baking supplies, oats, beans, pasta, dried fruit, rice, nuts, seeds, tea and even nut butters. Bulk spices are usually located in the same aisle as regular bottled spices.
Buy Fruits and Veg In Season
Seasonal produce is fairly affordable at Whole Foods, while off-season produce can cost a pretty penny at Whole Foods. Be aware of what produce is in season when planning your grocery list, and you'll find you aren't spending an arm and a leg on your fresh fruits and veg. You'll also want to avoid the containers of pre-sliced fruits and vegetable, as they can cost exponentially more than whole items you can slice yourself at home. And if you only need a small amount of a produce item, see if you can't buy it off the salad bar so you're not paying for more than you need.
Return Glass Bottles
Whole Foods sells many organic milk and juices in glass container, and you'll be charged a deposit as much as $3 per bottle. Get that money back by returning empty glass containers during your next shopping trip and receiving a voucher at customer service.
Don't Like It, Return It
Whole Foods also offers a liberal return policy, so if you buy an item only to find out you don't like it, you can return it to customer service and usually return it for a refund.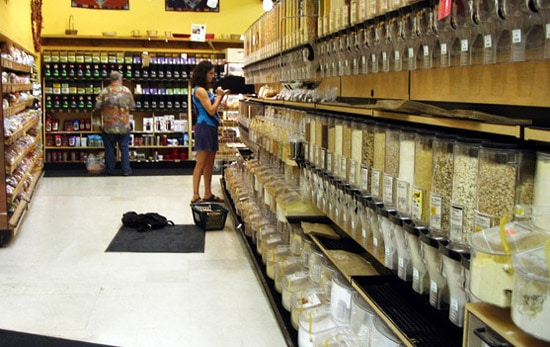 Do you shop at Whole Foods? In what ways have you been able to reduce your organic grocery bill?