You've probably heard about how you can save boatloads of money on beauty, household, and food items at Walgreens. If you aren't shopping at a drug store regulary, Walgreens is certainly one to consider as your main choice to save tons of money. Of course, couponing has a reputation for being "extreme" but it's actually really easy and I swear you won't be dumpster diving at the local newspaper for coupons. However, Walgreens can be tricky with its coupon policy because it offers so many ways to save: Balance Rewards, Register Rewards, circular ads, monthly ads, and manufacturer coupons that can all be used in different ways to maximum savings.
Let's explore 11 real ways you can shave money off your next Walgreens purchase:
1. Get a Balance Rewards Card
The first step is signing up for a Walgreens Balance Rewards card. This free rewards program earns you points and lets you take advantage of sales prices on items at Walgreens. You can redeem points like cash on a future Walgreens purchase. If you ever forget your card, you can type your phone number at checkout to locate your account.
2. Take Advantage of Bonus Points
Every week, Walgreens advertises certain items that earn bonus Balance Rewards points. To earn balance rewards points, you need to reach the minimum spending threshold within one transaction. You also need to meet this spending threshold before using any manufacturer's coupon, but Walgreen's coupons will not be subtracted.
3. Know How Register Rewards Work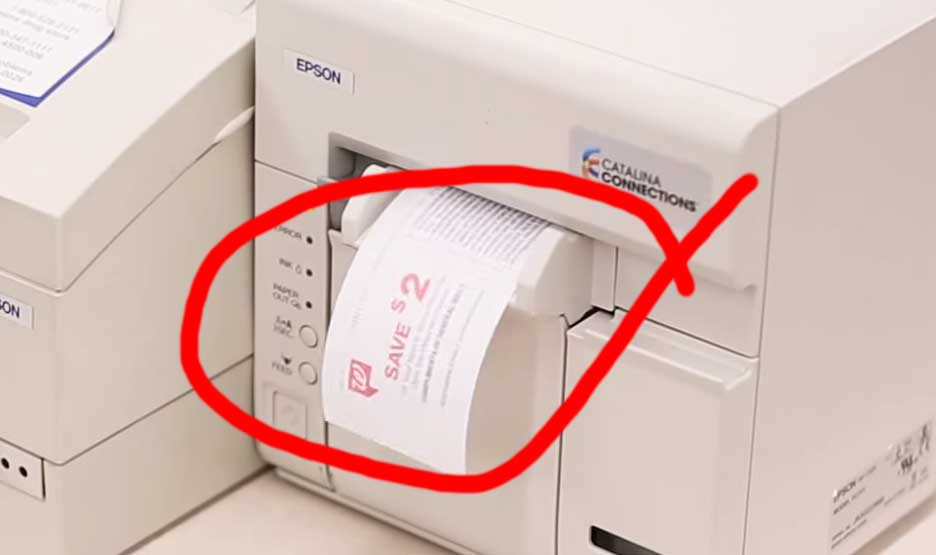 Register Rewards are coupons that print on your receipt after you make a qualifying purchase. You can use the coupon on a later purchase. Keep in mind you can only earn one Register Rewards coupon on a receipt, no matter how many of the qualifying item you purchase. These coupons usually expire within two weeks, so don't try to stock up on them.
You can't roll register rewards, either. If you buy one package of diapers and get a register rewards coupon, you can get a second register reward by purchasing another package of diapers in a separate order. If you use the register rewards coupon from the first receipt on the purchase of a second package, you won't earn another coupon on the second receipt.
4. Buy Filler Items When Necessary
Walgreens will not let you use more coupons than items in any transaction. If you are going to use 5 coupons (including Register Rewards), you need to buy at least 5 items. You may need to add a filler item to your transaction like candy, a clearance item, or a nail file. Choose a cheap filler item so you will still come out ahead when using coupons.
5. Use Multiple Coupons on One Item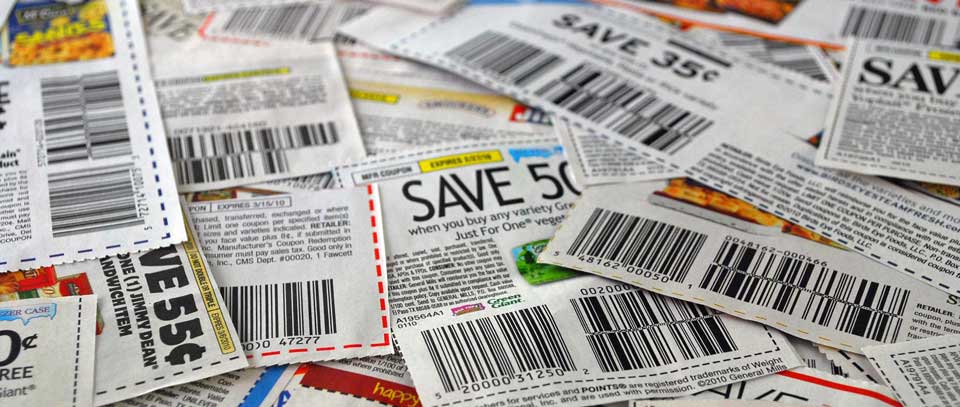 Walgreens is one of the few stores that allows you to use several coupons on a single item so stack those coupons! You can combine coupons in the Walgreens ad with coupons from their monthly coupon booklet (available in-store) and manufacturer coupons like on Coupons.com.
6. Redeem Coupons in the Right Order
Walgreens does not allow cash back when you use a coupon, and they will not mark down a coupon. This is because Walgreens coupons are programmed to not accept coupons if the coupon price is higher than the item price. For example, if you want to buy something priced at $1.99 and you have a $2 off coupon, Walgreens will not accept the coupon.
You can fix many common coupon problems by using your coupons in the right order as follows:
$ off coupons
Register Rewards
Buy One Get One manufacturer coupons
Other manufacturer coupons
Walgreens store coupons
This order works because Register Rewards count as manufacturer coupons in the system and they will be kicked back if you have already used a coupon from the manufacturer. If you are going to have a coupon kicked back, it's better to have a low $ off coupon kicked back than a higher dollar Register Reward. Keep in mind most Walgreens store coupons are actually price changing codes instead of money off coupons, so it's best to use them last. This way the computer will think the item is full price when you use the manufacturer coupon.
7. Save Up Reward Points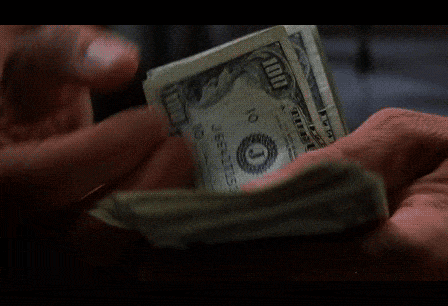 Image Source: http://watitis23.tumblr.com/post/35271003689/loot
You can only redeem one "set" of points per transaction. If you have a $5, $10, and $35 set of rewards points, you can only choose one to use at checkout. You are required to redeem rewards points in the set increment in which they are earned. This means if you earn 5,000 points from two different bonus buys, you can't redeem them both on a future transaction and get $10 off.
Here's how the rewards break down:
1,000 points = $1
2,000 points = $2
3,000 points = $3
5,000 points = $5
10,000 points = $10
18,000 points = $20
30,000 points = $35
40,000 points = $50
Balance rewards points last for around 3 years, as long as you shop at Walgreens at least once every six months to keep your account active.
8. Know When to Use Balance Rewards and Register Rewards
You won't earn Balance Rewards points on purchases when you redeem rewards. It's best to use your Balance Rewards points to pay for items that generate Register Rewards (a coupon or a like cash reward on your receipt), then use the Register Rewards to pay for items that will earn Balance Rewards.
9. Add Digital Coupons to Your Card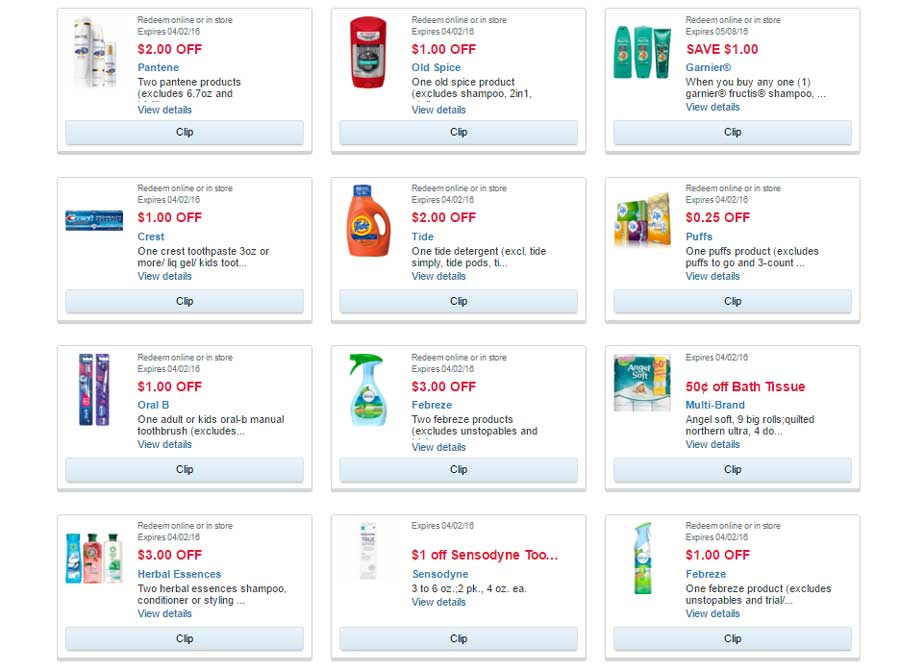 You can upload digital or online coupons to your Walgreens account. Visit Walgreens.com/offers, browse coupons, and click "clip" to add them to your account. You can add up to 100 coupons via the website or the mobile Walgreens app. When you use your Walgreens Balance Rewards card, the coupons will automatically be applied. Digital coupons are considered manufacturer coupons and they cannot be combined with paper manufacturer coupons clipped from a newspaper or magazine.
10. Look for Limits on In-Ad Coupons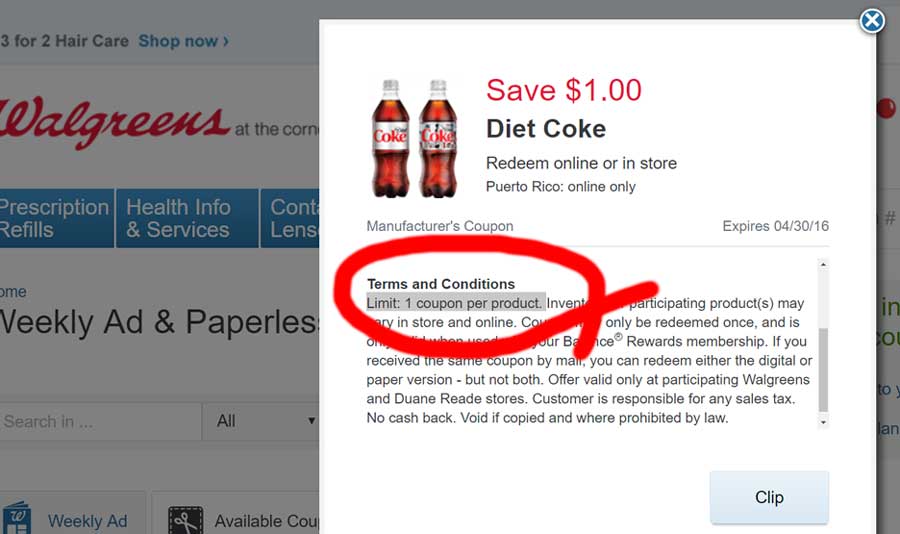 The in-ad coupons printed in the weekly circular can be a great way to save money, but pay attention because there's usually a limit on the amount of items that can be purchased with a coupon. You can split up your items into separate transactions, however, go shopping on a different day, or even visit a different Walgreens store to use the same in-ad coupon many times.
11. Combine Savings with Cashback Apps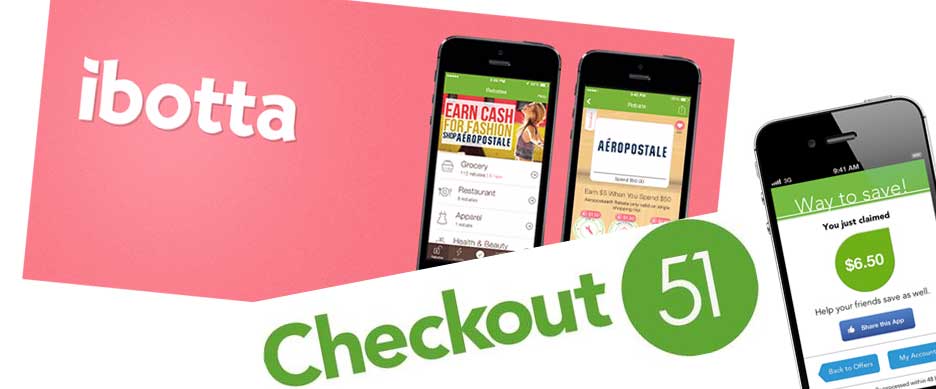 Get even bigger savings by using popular cash back and coupon apps like Ibotta and Check Out 51. These apps allow you to earn a specific amount of cash back on select products, and they do not count as a coupon in-store. With Ibotta, you need to unlock each rebate by watching a video, answering a question, or learning a fact. After you make your purchase, upload a picture of your receipt and cash back is credited to your account.
With all this in mind, you should be on your way to crazy cheap stuff every Walgreens trip you make! Got any questions, comments or suggestions? Email me directly at: walgreens-savings@yofreesamples.com.