What makes owls so loveable? Whether it's their compact shape or wide eyed expression, these feathered friends make great gifts. And for under $10 they are right up our frugal deal loving alley!
Get ready for cuteness! We hope you enjoy this great list of cute owl gift ideas that won't break your budget.
1. Kikkerland Owl Contact Lenses Case- $4.00
There's no cuter way to store your lenses than in this bright eyed carrying case available in pink, green and blue varieties.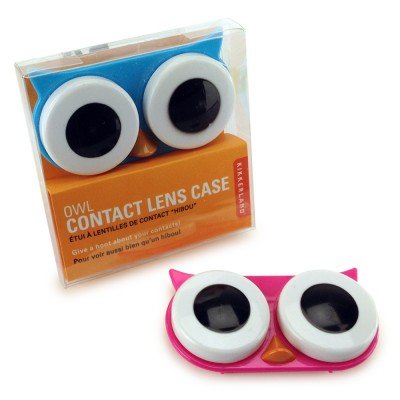 2. CK Products 3-Inch Owl Sucker Chocolate Mold – $5.93
Combine two favorite gifts, owls and chocolate, with these clever chocolate molds for making delicious and adorable treats.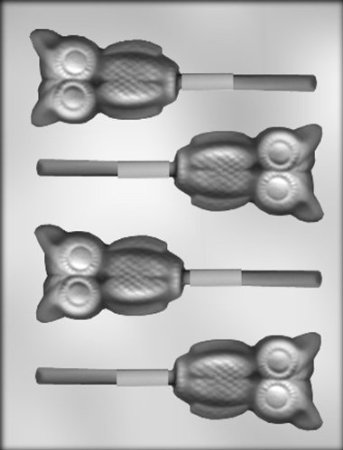 3. Lambs and Ivy Enchanted Forest Plush Owl – $9.41
Even little ones love the big eyes and huggable form of owls. Treat your favorite tot to this plush owl in whimsical green and brown hues.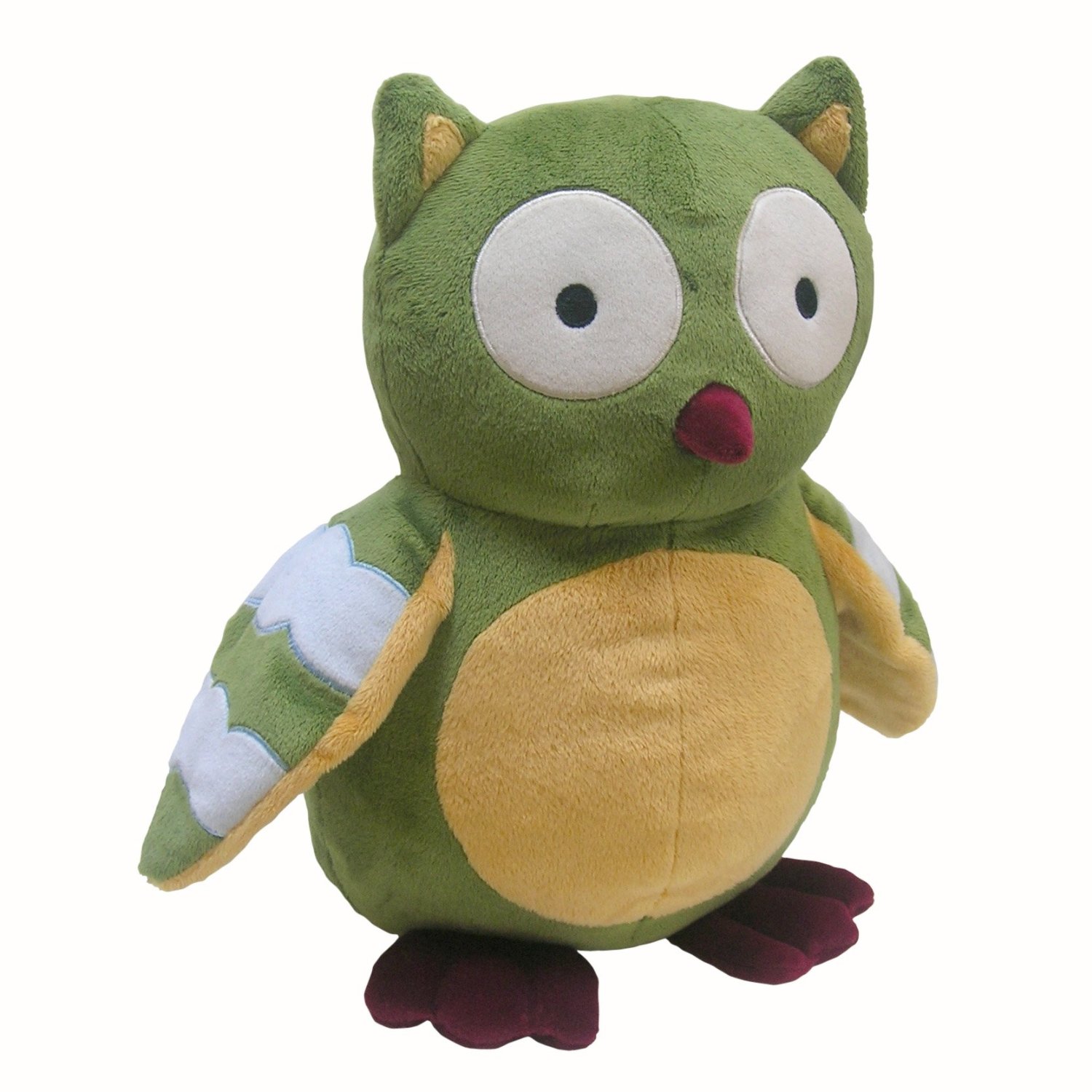 4. Skip Hop Hug and Hide Stroller Toy – $8.50
This bright mommy and baby duo will keep baby occupied while on the go. The stroller toy features colorful patterns and a teething ring.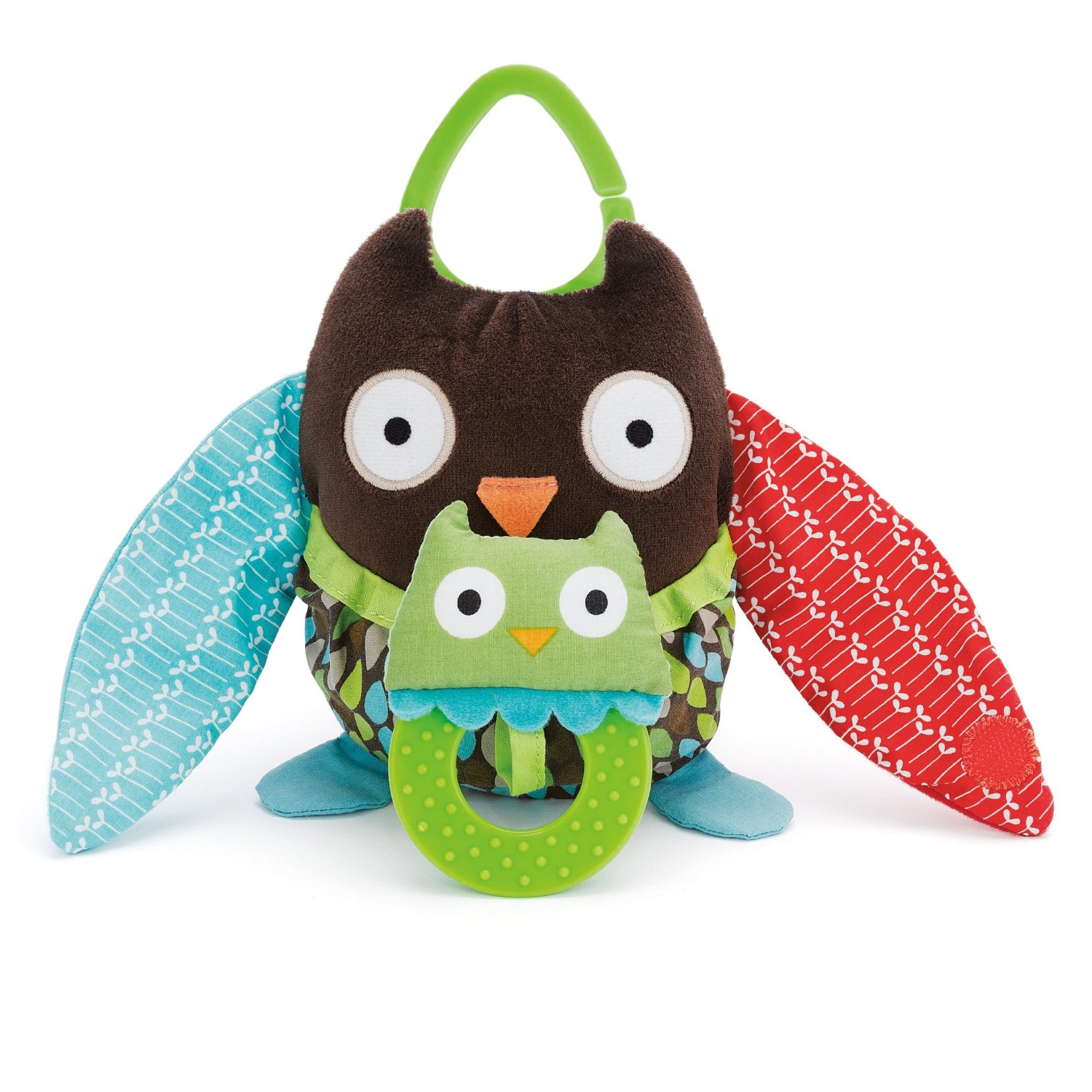 5. Simply Cool Owl Party Dish in Mint Green – $7.00
A modern owl shape graces this handmade ceramic serving bowl and would make the perfect gift for your favorite entertainer. Or, fill it with popcorn or candy for your favorite movie buff.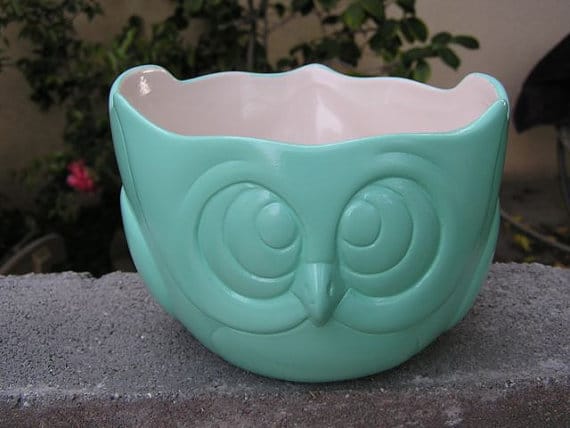 6. Owl on a Branch Decal – 4.95
Vinyl decals make great gifts because of their versatility. Stick this cute critter on any smooth surface, such as a laptop, tablet, window or wall. What's more, the seller of these handcrafted stickers offers a variety of custom colors.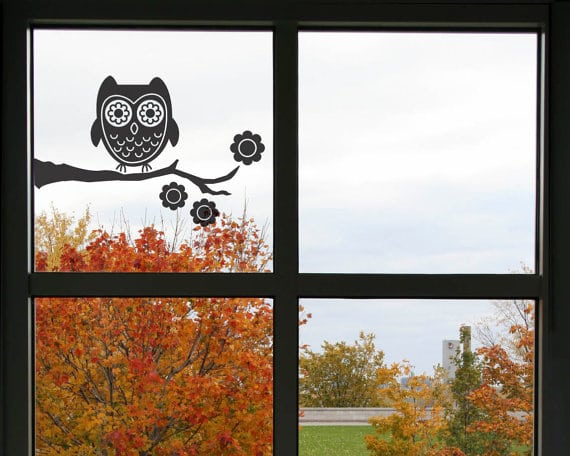 7. Kikkerland Owl LED Keychain with Sound – $4.77
Add a touch of whimsey to any key set with this petite purple owl keychain. With light up LED eyes and button operated "hoot hoot" sounds, this little guy can help anyone who has fumbled in the dark trying to find the right key.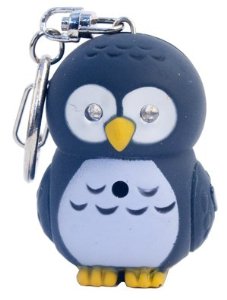 8. Handmade Mini Owl Pillow – $9.00
Give a one-of-a-kind hand sewn gift to your favorite owl lover. This little guy measures about 4 inches tall and features bright felt eyes and pastel cotton fabrics. He will brighten any office space.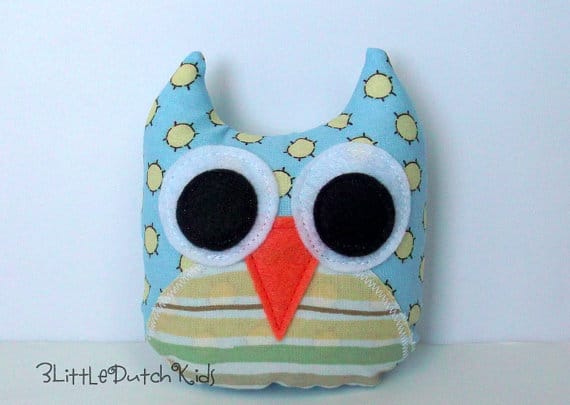 9. Double Owl and Pearl Bracelet – $2.50
A perfect gift to show someone you value their friendship, this dainty bracelet features two antique finished silver owls, a pearl colored bead and a lobster claw clasp. As an added bonus, the seller is willing to resize the bracelet to fit any wrist.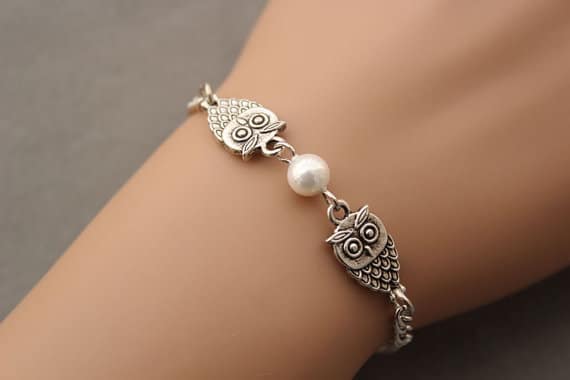 10. Set of 8 Porcelain Owl Beads – $2.79
A great gift for the crafter, jewelry maker or collector, these porcelain owl beads come in a variety of colors. Additionally, the seller allows you to choose which colors you'd like in your set.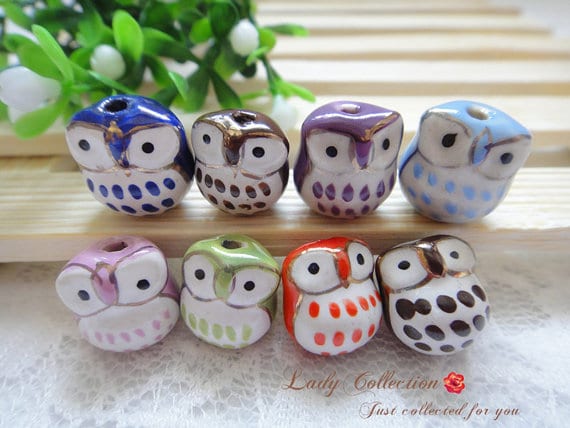 11. Mini Barn Owl Finger Puppet – $7.57
This sweet and realistic plush owlet makes the perfect gift for any owl lover. The recipient of this Folkmanis puppet will melt at the sight of him.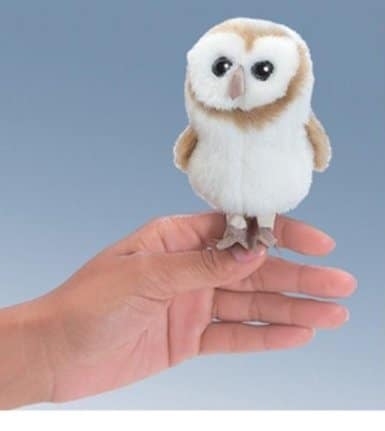 Phew that was fun! Those were all the cute owl gifts we could find for under $10. If we missed any please share them in the comments below!