You don't need a maid or a big budget to keep your house in order.  Some simple habits will keep the clutter at bay.  And streamlining your cleaning "weapons" means less "stuff" in the cabinets you never use.  So try adding some of these small steps to your daily routine.
1. Everything Has A Place
Find a place for everything in your home and keep it there. If you use it, return it to its designated spot when you are finished.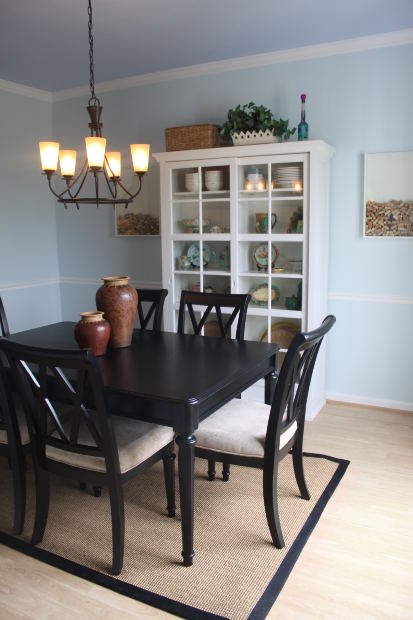 2. Organize
Arranging things in a tidy manner can do wonders for making your house appear cleaner. Line your shoes up at the front door; set your canisters in a neat row on your kitchen counter; keep all children's toys in a laundry basket or toy box; cut the top off a cereal box and cover it in decorative contact paper to make attractive upright magazine holders.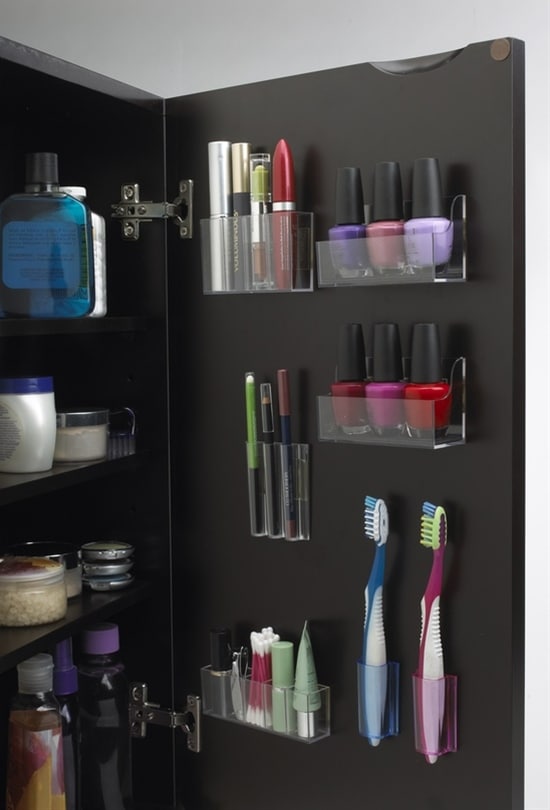 3. Do Your Dishes
Wash your dishes or load your dishwasher as soon as you are finished with them. After a quick wipe with a towel for hand washed dishes, put them right back in the cupboard.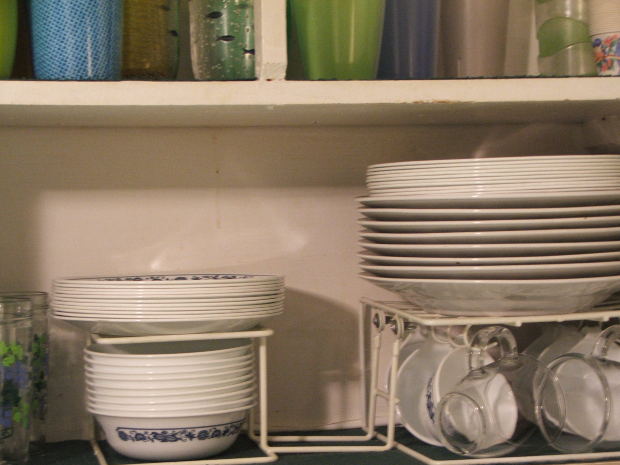 4. Make Your Bed
It takes less than a minute to make a bed every morning – just do it!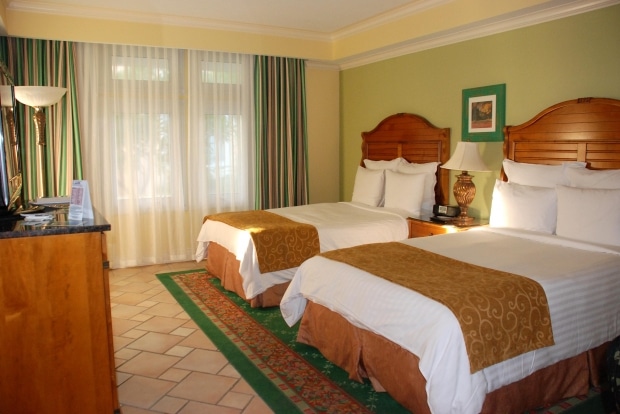 5. Keep Bathroom Counters Clear
Use shelves, floor baskets/stands or wall/door space to keep the counters clutter free.  One easy trick – hang a plastic shoe organizer on the back of the door, on a wall or even the shower rod.  The multiple pockets work great to house makeup, toothpaste, hairbrushes, lotions, and many other bathroom items.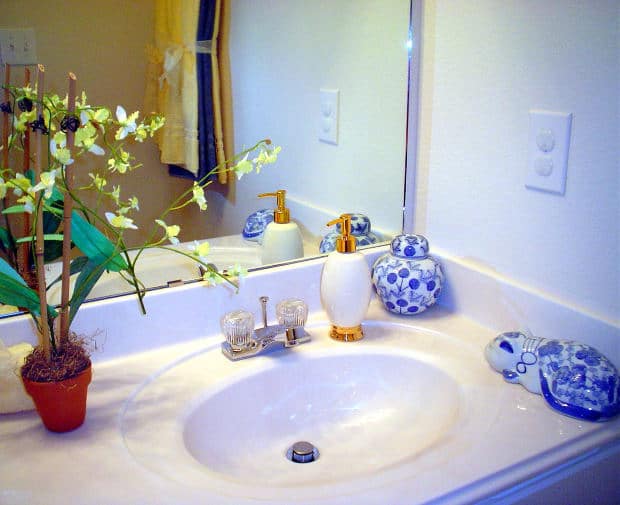 6. Clear Kitchen Counters
As in the bathroom, use other areas to stash counter items. Hang mop rack holders on the inside of cupboards and use the slots to hold spices. Install a magnetic strip over your stove for your knives instead of using a bulky knife block. Use over the door hooks for towels and oven mitts.  You get the idea…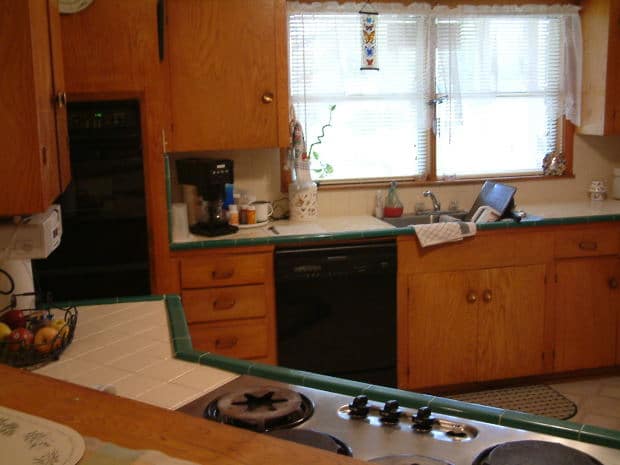 7. Swiffer
These brilliant inventions save a ton of time normally spent dusting with a rag and oil. Simply run your Swiffer over anything with dust and voila – clean house!  Microfiber towels are another option.  Toss them in the wash and use forever.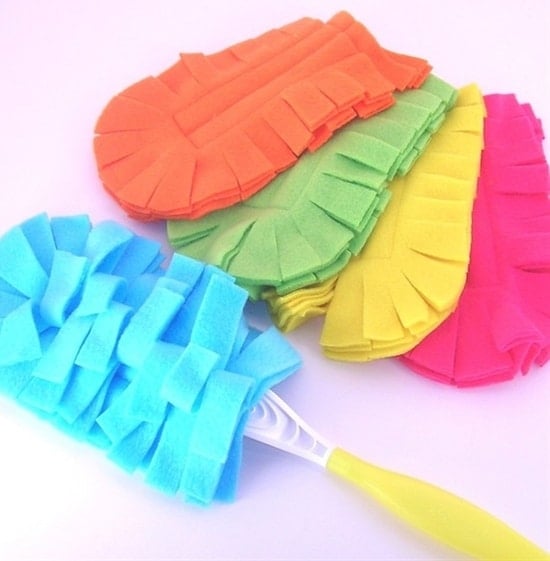 8. Downsize Your Cleaning Products
Make your own all-purpose cleaner by soaking orange peels in vinegar, in a sealed mason jar for two weeks. Or try some of our
other household mixes
to keep your home fresh smelling…and non-toxic. If DIY is not for you, pick a few products that have multiple uses and stick with just those.
9. Clean Out Closets
We are all guilty of hoarding clothes, sometimes for decades. Every time you wear an item of clothing, turn the hanger backwards. After one year, anything you didn't turn backwards, you didn't wear – sell it or donate it! This will keep your closets nice and orderly.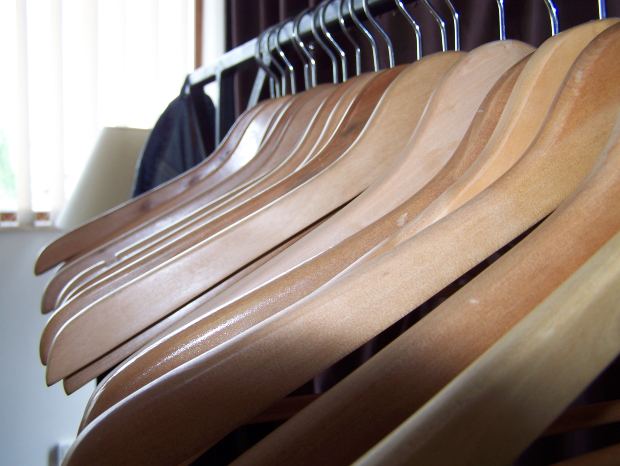 10. Make a Chore List
When multiple people are living in a space, they all need to chip in to keep it clean. Establish cleanliness based rules and politely insist everyone in the house follow them!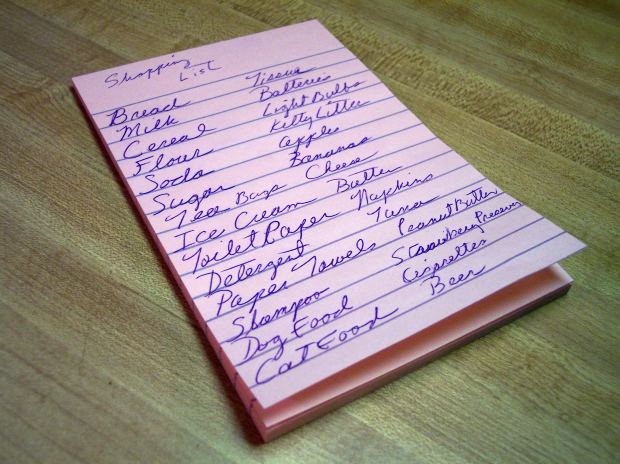 These easy tips will keep your house sparkling clean!
Image credits: morguefile.com