You did it again. Maybe you just lost track of time, or maybe you were hoping you'd suddenly find a money tree. Regardless, Valentine's Day, your anniversary or his birthday is fast-approaching, and you haven't found a gift for your sweetheart. We've all been there. And it's not as if it's easy to find him a gift in the first place. Fortunately, the following 10 gifts are sure to please him, and you won't have to crack open the piggy bank to buy them, either.
Underwear
No, we don't mean some awkward G-string or thong (unless that's his thing, of course). Make sure he keeps you close no matter where he is by giving him some boxers or socks with a sentimental message. You can find a variety of personal underwear items at your local novelty store or even some department stores.
Adventures
If your guy likes some spice in his life, make his day with the promise of an upcoming adventure. Choose from certificates that entitle him to go skydiving, ziplining, fishing or even golfing. If you can't buy a gift certificate in advance, just print a certificate and let him redeem it with you in the weeks to come.
Magazine Subscription
A subscription to his favorite magazine is the gift that keeps on giving the whole year long. You can find all sorts of magazines at up to 80 percent off the normal subscription price at Amazon. You might not have a gift in hand to give on his special day, but you can bring a smile to his face with a sentimental or humorous card and a message telling him what he can expect in the mail.
Date Night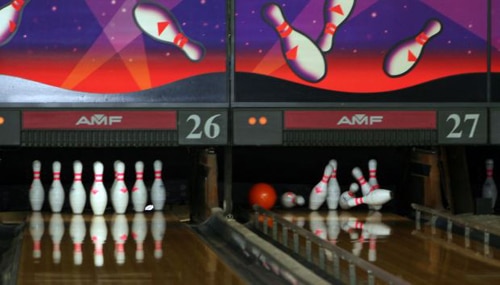 Turn the tables and take him out to celebrate the occasion. Take him to his favorite restaurant, to see a movie you wouldn't ordinarily watch or even to his favorite activity, whether he likes bowling, go-karts or roller coasters. He'll love the fuss you're making over him.
Mix Tape
People have been making and giving mix tapes since the first junior high kid got a hold of a cheap tape recorder. It's 2015, so you're much more likely to make a mix CD, but the sentiment remains the same. Whether it's a mix of favorite songs or a chosen selection that tells him just how you feel, the gift is sure to be a hit. You can even choose your playlist from MP3s available to purchase from iTunes or a similar service.
Massage
If you've got some spare cash, splurge on a massage gift certificate for him or, better yet, a couples massage the two of you can share. If that's out of your price range, pick up some massage oil, light some candles and give him a massage he'll never forget.
Lingerie
He's probably a lot easier to please than you imagine, and making yourself the gift might just satisfy him more than anything else. Buy some sexy new lingerie and dress up in it for him. Or, dress up in advance and take some sexy selfies to give him later. You'll love the grin on his face when he sees your one-of-a-kind gift.
Frame a Memory
Choose a photo that captures one of your favorite moments as a couple, make a print and stick it in a frame. If you're the crafty sort, you can even personalize an inexpensive frame from your local dollar store to make the gift even more special and memorable.
Celebrate His Hobby
His favorite hobby may drive you bananas, but whether he's a hunter, a golfer, a gamer or an angler, showing him you support his interests will mean the world to him. Pick up an accessory that matches his hobby for an awesome last-minute gift. You might give him a T-shirt that celebrates his hobby or even a gift that supports his passion, such as a new game or some unique fishing tackle.
Liquor
Whether he's a party animal or simply enjoys the occasional drink, a bottle of his favorite spirits is sure to be a hit. Choose the best brand of whiskey, vodka, rum or brandy you can afford, or you might even pick up a 12-pack of his favorite craft beer.