There are tons of Christmas Cookie lists on the web. So many cookies, so little time! But these 10 are the ones I see at every cookie exchange I've ever been to. So I'm guessing these are all time favorites.
Click on the link below the picture to get the recipe. And if you've got any favorites of your own, post them in the comments!
Sugar Cookies
These classic cut out cookies are everywhere this time of year. Don't know whether it's the cookie or frosting that makes them so popular – but we sure know the sugar has something to do with it.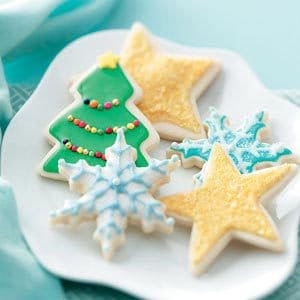 Snickerdoodles
My mother never made these cinnamon flavored butter cookies so I first had them at a cookie exchange. Does that mean I had a deprived childhood?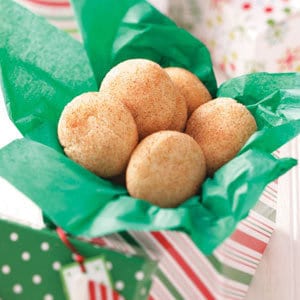 Gingerbread Cookies
There's no better smell during the holidays than the odor of gingerbread cookies in the oven. The crispy versions are the Christmas favorite.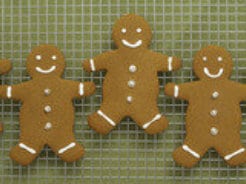 Chocolate Crinkles
My husband's family call these cannon balls and for years I didn't realize that Chocolate Crinkles were the same cookie. The cannon ball name comes from how my mother-in-law rolled them into little balls probably to stretch the recipe for her 8 kids.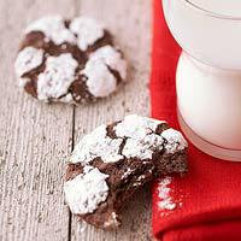 Peanut Butter-Chocolate Candy Cookies
Peanut butter and chocolate has to be the most favored combination in the U.S. And Reese's peanut butter cups are also our most popular candy bar.  So it only makes sense to combine the flavors in a cookie.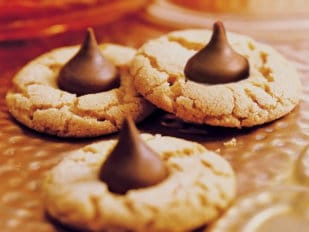 Sandies
For the nut lovers (pecans in particular)! These little cookies are easy to make and melt in your mouth.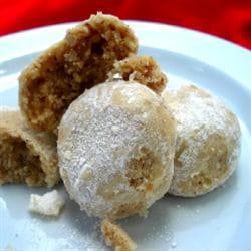 Peppermint Stick Cookies
Who doesn't love peppermint?  Think of these as chewable candy canes. Plus the "stick" shape makes them ideal for dunking in coffee or hot cocoa.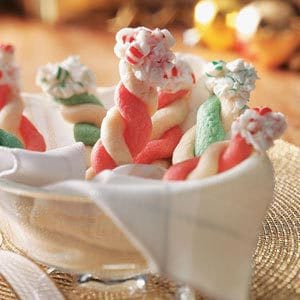 Linzer
These beauties take a while to make but are oh so worth it. Just take a photo of your handiwork first before they're all gone.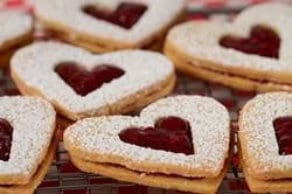 Thumbprint Cookies
Love the jam in Linzer cookies but don't have the time? Thumbprint cookies fit the bill. Almost as good looking and certainly as delicious.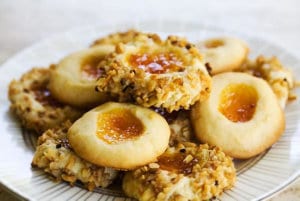 Spritz
These are my personal favorite…and while I am very loyal to the Joy of Cooking cookbook, I have to differ on the sugar. Try these with powdered instead of granulated sugar for an even creamier version.